3 STATS THAT MAY LOOM LARGE IN THE GREY CUP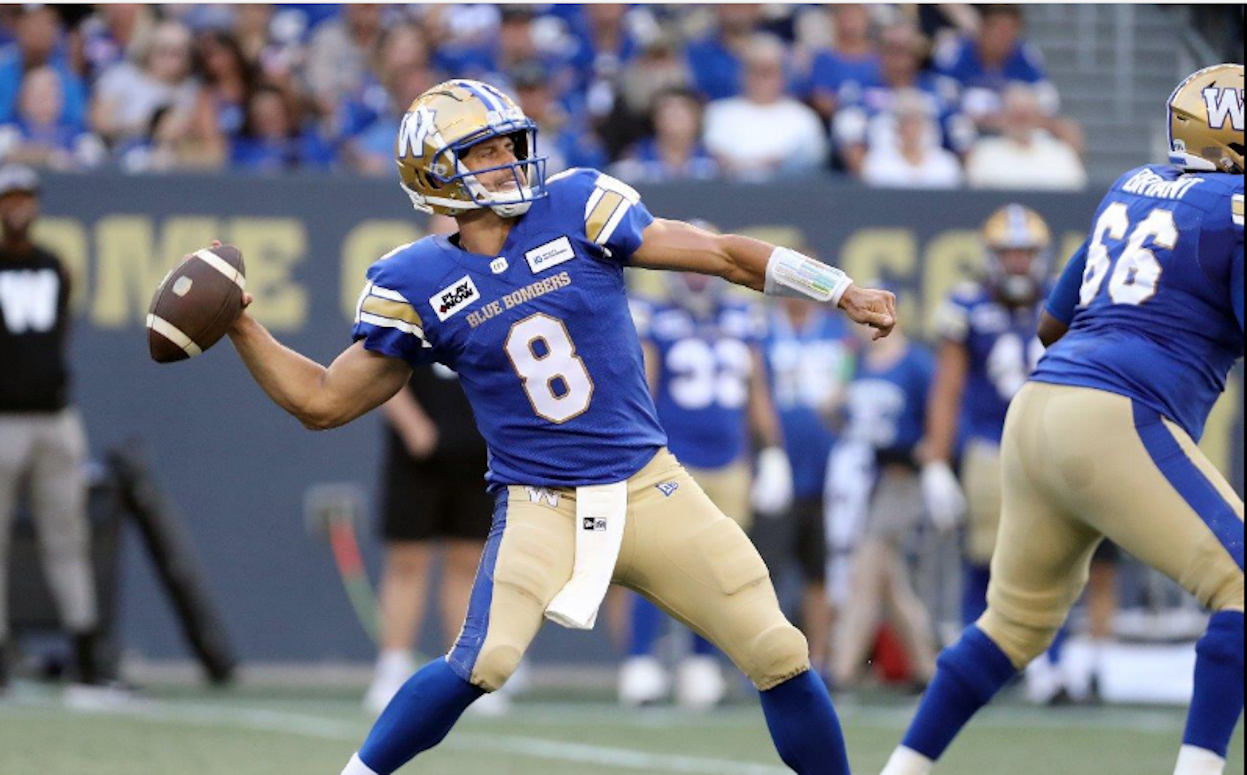 HAMILTON — Sometimes a battle between two great teams in the biggest stage is decided by the slimmest of margins.
The Winnipeg Blue Bombers and Montreal Alouettes have reached the Grey Cup for a multitude of reasons, but it could be just one or two of them that end up deciding who celebrates at the end of the night.
Montreal's hot streak was built upon a swarming defence and an efficient offence, whereas Winnipeg's four-year run of excellence is a product of an equally dominant defensive unit and an explosive offensive group led by quarterback Zach Collaros. Both teams also feature special team units capable of scoring at any point in time.
CFL.ca brings you three stats that could end up setting the two clubs apart when it's all said and done:
70.7 – completion percentage
A Cody Fajardo-led offence ranked first in the league in completion percentage during the regular season thanks in part to a conservative approach that featured the second lowest average depth of target (ADOT) with 8.7. Only the Elks Taylor Cornelius had a shorter ADOT than Fajardo among quarterbacks with at least 100 attempts.
The approach was very successful – especially down the stretch of the season – thanks to a dominant defence and special teams units that took over games, including from a scoring point of view. The Alouettes scored a league-high 12 non-offensive touchdowns during the regular season, meaning the offence was able to control the clock and avoid mistakes, leading to a plus-14 turnover ratio and a style of play that translated to playoff success.
The question now is if that approach will be enough to take down a Blue Bombers team that ranked first in yards per game and second in offensive touchdowns and yards per play. It was enough to take down an Argonauts team that ranked near the top of these three categories as well, but Winnipeg also allowed the lowest completion percentage (59.7) in the CFL, almost five percentage points lower than the Alouettes (64.4) who ranked second.
8 – interceptions
Nobody picked off opposing quarterbacks more than Winnipeg's Demerio Houston during the regular season. The defensive back had seven interceptions from June to October and was at it again in the Western Semi-Final against the BC Lions with another pick. Fajardo threw only 12 interceptions throughout the regular season but two of them came against the Bombers in Weeks 4 and 12, with the pivot yet to throw a touchdown against Winnipeg in two losses.
The first game between the two teams saw Montreal find some success through the air though, with both Austin Mack and Kaion Julien-Grant going for over 100 yards on a 17-of-27 for 270 yards performance by Fajardo. The signal-caller also had success with his legs, rushing for 40 yards on six carries, adding an element that could help him overcome lockdown coverage by the Bombers defensive backs.
4 vs. 0 – Grey Cup appearances
While not properly a football stat, this one represents a big gap in experience, especially at pivot. Collaros is heading to his fourth straight Grey Cup appearance with the Blue Bombers while Fajardo enters the biggest game of his career with zero CFL championship experience as a starter.
The interesting aspect of such a stat is that it's very much a double-edged sword. On one hand you have the battle-tested Bombers and their business-as-usual approach going against a team with a lot of excitement and an eagerness to prove themselves at the biggest stage. Winnipeg knows exactly what to expect from the week of preparation, being in Hamilton in 2021 for the 108th Grey Cup, when they beat the Tiger-Cats to claim their second straight title. The Alouettes meanwhile are playing in their first Grey Cup since their win in 2010 over the Saskatchewan Roughriders, while Fajardo and head coach Jason Maas are still in their first year with the team.
There is also a parallel to be drawn between the two quarterbacks. Collaros was on his third team in 2019 – and fourth overall – when he captured his first title as a 31-year-old quarterback who had yet to prove himself. Fajardo is entering his first Grey Cup as a 31-year-old quarterback who's on his fourth team in the CFL and has yet to prove himself.