LIVESTREAM Austria: Telfs Patriots @ Salzburg Ducks, June 26, 14:00 CET (2 pm, 08:00 am ET)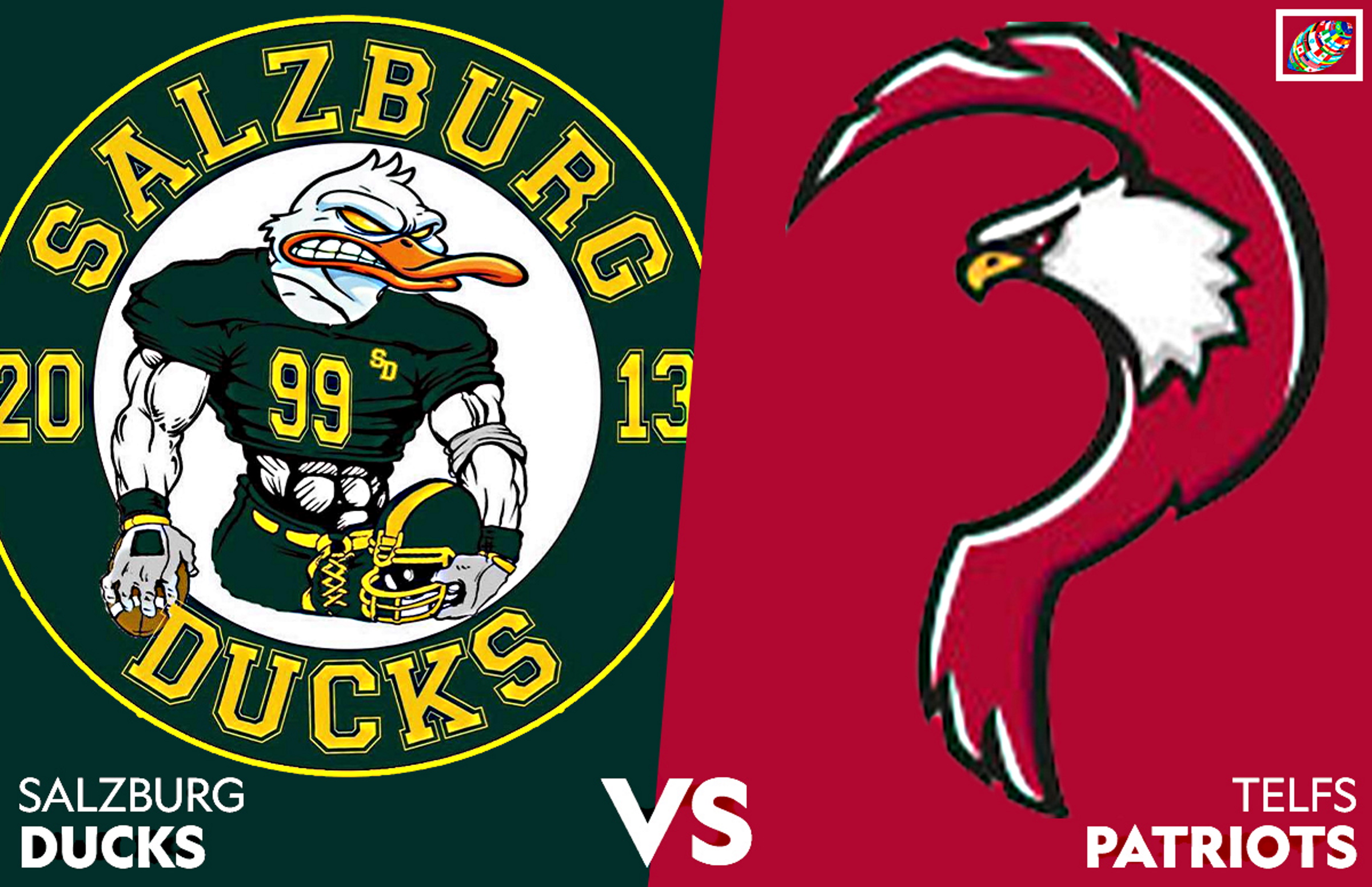 The Telfs Patriots (5-3) travel to Salzburg Saturday, June 25 to take on the 3-5 Salzburg Ducks in a crucial battle to stay in playoff contention as the Austrian Football League enters its second last weekend of play in the 2022 regular season.
With both the Znojmo Knights and Mödling Rangers at 4-4 and breathing down their necks, the Patriots need to win their final two games to be assured of a playoff spot.
Telfs were beaten 31-27 last week by the Prague Black Panthers in a game they badly needed to win to be assured of post season play. In fact, the Patriots have lost two of their last three games and while this is not necessarily a slump, they need to find the same rhythm they had when winning four of their first five games.
Meanwhile, the Ducks have won three straight after dropping five in a row and have gathered momentum. Although Salzburg is seemingly out of playoff contention, they can still act as spoilers.
Behind center for the Ducks is American quarterback Kris Denton who has thrown for 1,185 yards and 11 touchdowns in eight games after a four passing touchdown performance in the loss to Mödling. His leading receiver, David Kanyinda, has caught 22 passes for 280 yards and two touchdowns while second-leading receiver, Maximilian Reuter, has caught 24 passes for 239 yards and three touchdowns. Salzburg is the leading rushing team in the AFL averaging 189.6 yards a game with Denton being the team's top rusher with 86 carries for 558 yards, good for second overall in the AFL with running back Noel Bernsteiner right behind in third with 470 yards rushing.
For the Patriots, quarterback Aaron Ellis is crucial. He is the leading passer in the AFL having thrown for 2,265 yards yards, 25 touchdowns and only three interceptions. His top targets are Steven Johnson who has 58 catches for 988 yards and 11 touchdowns followed by Theo Landström who has 33 receptions for 616 yards and three scores while Thomas Langecker hauled in 23 passes for 460 yards and 10 touchdowns.
The problem for Telfs is their ground game. They have only rushed for 509 yards in their eight games, an average of 63.6 yards a game, placing them second to last.
This game is a toss up but the Ducks will have home field advantage and the benefit of a three-game winning streak.