Leipzig Kings take on Berlin Thunder in must-win matchup for struggling teams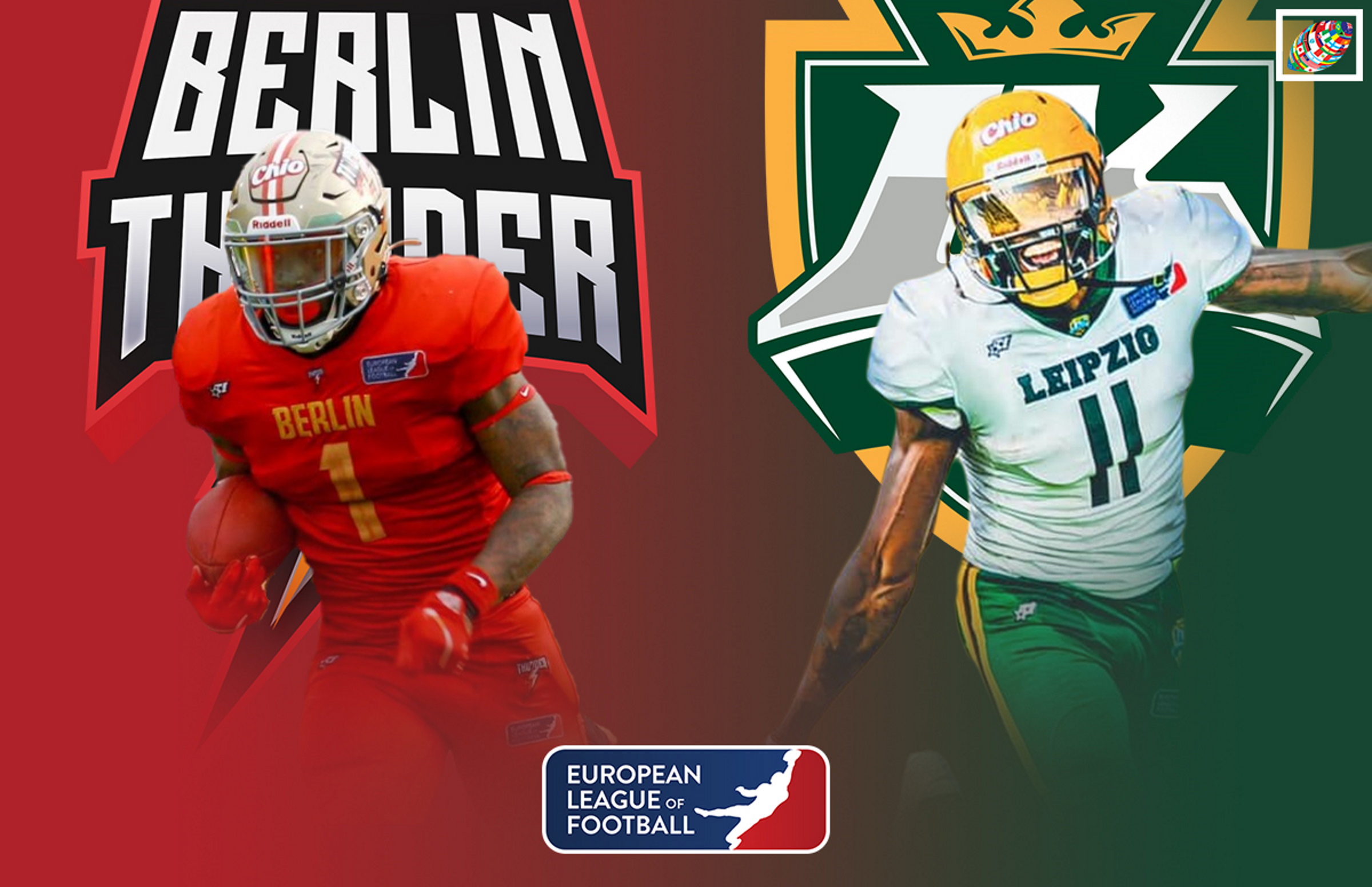 It's safe to say that the start of the 2022 European League of Football season has not gone to plan for Leipzig Kings.
While competitive in all three games, the Kings are winless to start the year and facing an uphill climb to make the playoffs in a loaded Northern Conference. That long battle has to begin on Sunday when they take on the one-win Berlin Thunder, in a matchup that could favor the underdogs.
With dual-threat Joe Germinerio at the helm, the Thunder have a run-first attack chaired by the versatile running back Joc Crawford. Tight end Nicolai Schumann, receiver Bryan Zerbe and breakout youngster Emil Drossard provide the threats downfield for Germinerio's scrambling, but Berlin will do much of their damage on the ground.
That works out perfectly for a star-studded Leipzig defense that has lived up to the billing despite their team's record. Standout linebacker AJ Wentland sits atop the ELF in tackles with 38 and his running mate Myke Tavarres is right behind him with 31. The uber-physical import pair are complemented by a potent pass rush thanks to Jan-Phillip Bombek off the edge and Aslan Zetterberg along the interior, while Swedish safety William James is certain to make a few plays of his own.
Where Leipzig's struggles have lain is offensively, where quarterback Jordan Barlow is fourth in the ELF with 645 passing yards but has yet to turn that into points. The team was held off the scoreboard last week despite the addition of dominant import receiver Seantavius Jones, who will face his former team from Berlin for the first time on Sunday.
Also facing his former team on the other side will be Thunder defensive end Kyle Kitchens, who has had a slow start to 2022 but was the ELF Defensive Player of the Year with Leipzig last season. He's joined on the defensive line by Stanley Zeregbe, who is coming off a two-sack performance last week, while recently acquired British linebacker David Izinyon should make an impact after spending last season in the CFL. Despite the other big names, import safety Robbie Kendall has been Berlin's star thus far and could give Barlow fits in the secondary.
With both teams struggling to stay in the hunt early in the season, Sunday's matchup will be considered a must-win for each organization.