ALL22 partners with BNL to hold Benelux combine in the Netherlands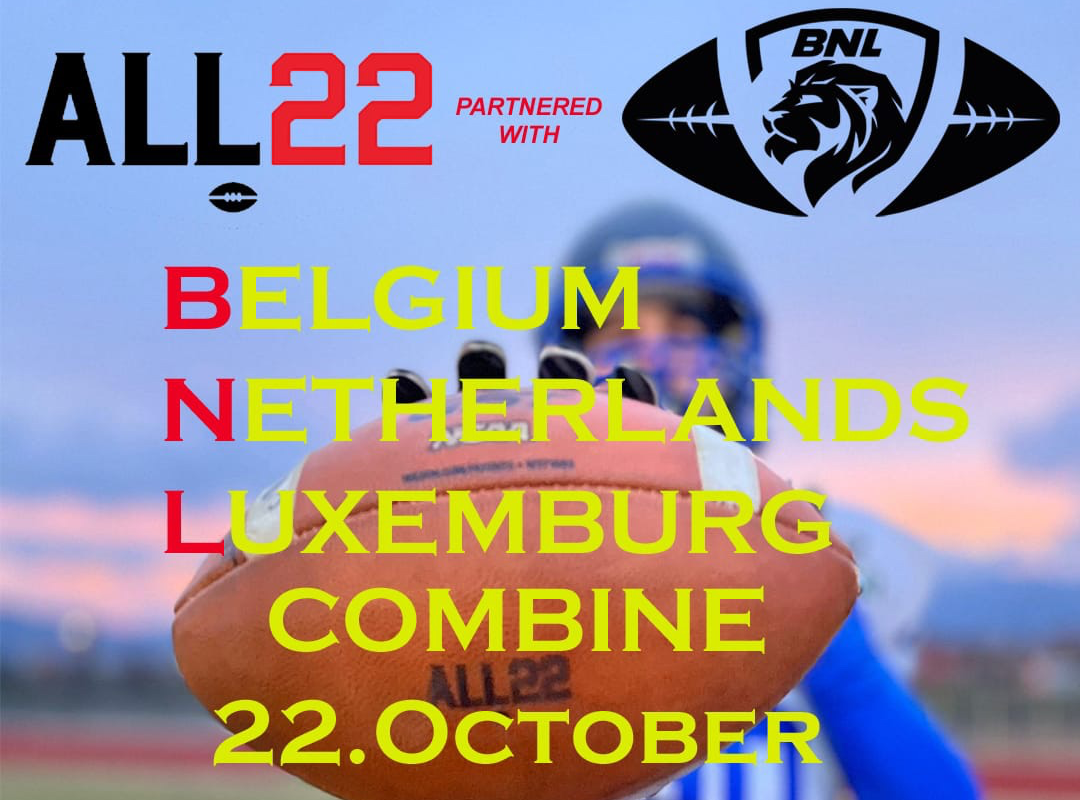 International scouting agency ALL22 has partnered with the BNL (Belgium, Netherlands and Luxembourg) League to hold the Benelux Combine for athletes in western Europe hoping to follow in the footsteps of Dutch-born NFL tight end, Thomas Odukoya.
The pro-style combine is set for Sunday October 22 in Arnhem, Netherlands, and will be run by ALL22's international scouts. Like any professional combine, the event will consist of athlete measurements, TAP test, 40-yard dash, broad jump, vertical jump, shuttle, three-cone, bench press and positional drills.
In the past, ALL22 has held training camps, combines and coaching clinics across the globe, resulting in players like Keanu Ebanks finding a home in the CFL following his time at the Athletes in Action center in Ohio, USA in conjunction with the international scouting agency.
The event is open to any player in any country (registered BNL players pay a discounted registration fee). The results of the combine will be uploaded to the ALL22 database which is used by professional clubs in Europe, the USA, Canada as well as colleges at every level.
Registration fee
If you are a BNL player: €30
If you are NOT a BNL player: €55
Lunch and water are provided.
Find out more and register here.