Australian Lou Hedley takes a punt with the New Orleans Saints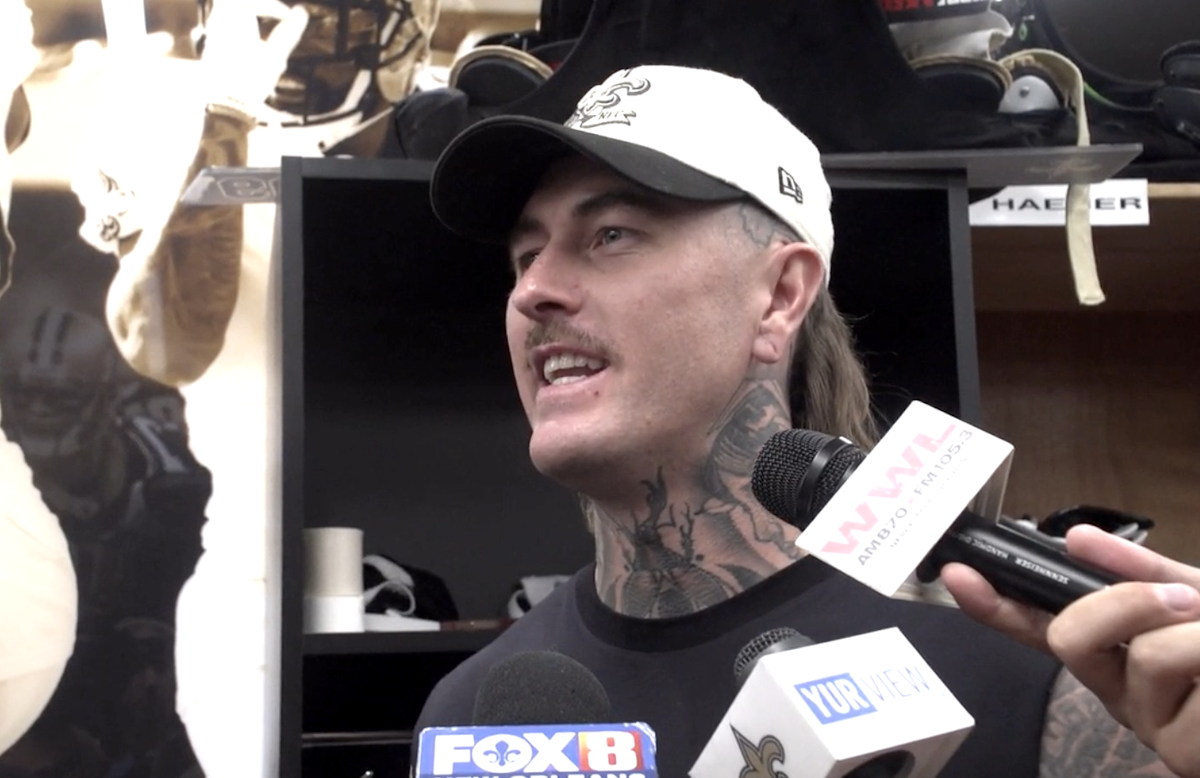 Australian punter Lou Hedley's unlikely and convoluted journey to the NFL might have taken his talents to any number of cities across the United States, but fittingly this season's oldest rookie has caught on in New Orleans.
The Big Easy is a diverse city accepting of life's characters, so when the six-feet-four heavily tattooed Aussie sporting a mullet to match explores his new surroundings, nobody bats an eyelid. Any reason to focus on the former scaffolder and tattoo parlor owner will hopefully be a result of him booming punts downfield in the Caesar's Superdome.
"I'm not really the stereotypical punter or the stereotypical football player, so I feel like a city like this is perfect for me," said Hedley talking three days before his much-anticipated debut for the Saints in Sunday's season opener against the Tennessee Titans.
"To have landed at a place like New Orleans it's not only the great weather but the great people, culture, the diversity of the city. I've done some exploring and been to Mississippi played some golf out there and since signing I think every time I go out I seem to have some people kind of recognize me a little more and everyone I've come across has been absolutely unbelievable. It's a big football city so I love that, they live and breathe football, so like I said, I think it suits me very well."