Bengals and Chargers in Tough Spot after Hurts' Mega Contract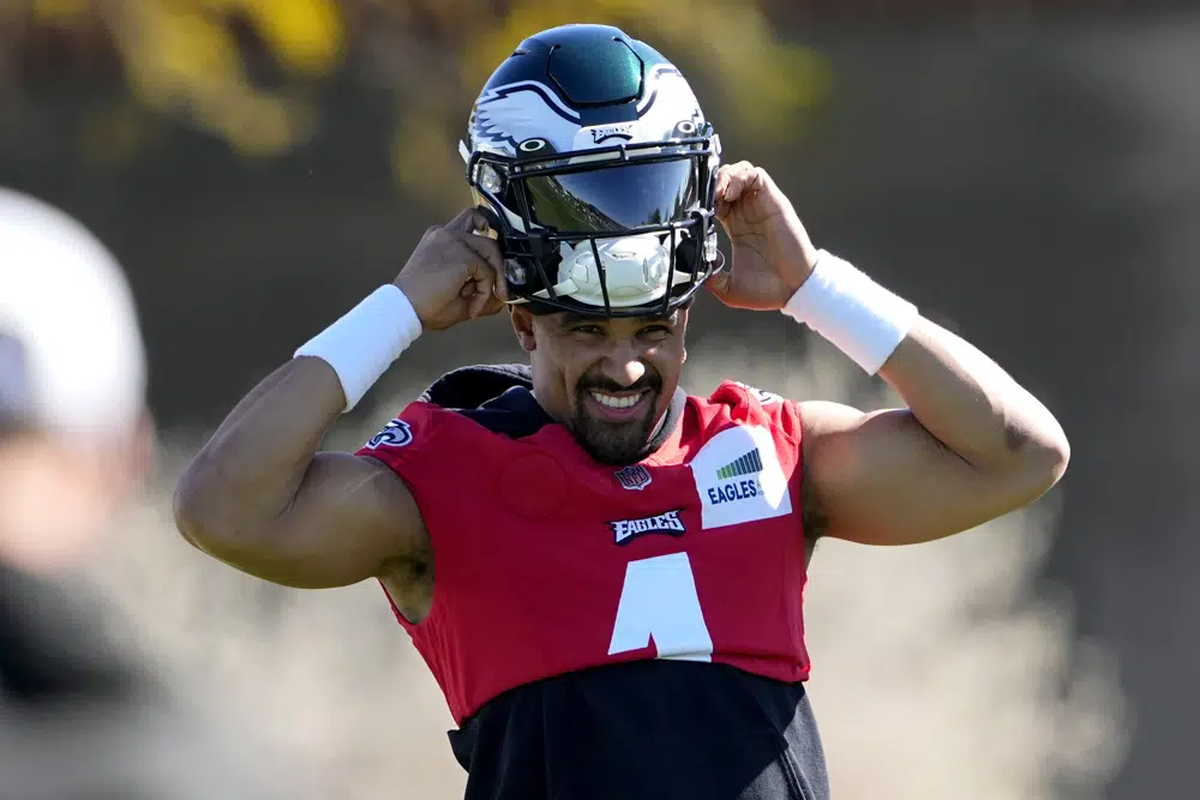 After Jalen Hurts broke the bank with his record-setting contract, the question is now how that affects the two younger star quarterbacks Joe Burrow of the Cincinnati Bengals and Justin Herbert of the L.A. Chargers. Both of them are entering their fourth season and each has playoff experience with Burrow even going to a Super Bowl. The Chargers and Bengals will have to break the bank to sign the two young stars but both, especially Cincinnati, are two of the cheapest teams when it comes to signing players.
Get a ton of betting and sports info at thegameday.com where you can also get the best picks of the day.
The New Salary Cap
In 2023 the salary cap for NFL teams will be $224.8 million, which is nearly $20 million more than the 2022 season.  Hurts' new contract is for five years and $255 million with $180 million guaranteed. He is now the highest-paid player in the league making an annual salary of $51 million. Do the math and his contract takes up a little more than 22% of the cap. Basically, one player out of the 53 on the roster will be getting nearly a quarter of the total salary cap.
There are now 11, all quarterbacks, making at least $40 million per season. The numbers will still be going up and even after the collusion issue with Lamar Jackson and NFL owners, the Hurts contract showed that massive and guaranteed money contracts are here to stay.
The Numbers
There has been speculation about what kind of numbers Burrow and Herbert will get in their next contract. I'm sure their play in 2023 will be considered but it's not a stretch to think those player's agents will be asking for a mega-deal that will be more than what Hurts got. Here are the 2022 numbers for the three players talked about.
Jalen Hurts – 3,701 yards, 22 TD 6 INT, 4th in QBR, 354 rushing yards
Justin Herbert – 4,739 yards (second most in the league), 25 TD 10 INT, 11th in QBR, 147 rushing yards
Joe Burrow – 4,475 yards, 35 TD 12 INT, 10th in QBR, 257 rushing yards
All three players led their teams to the playoffs last season. You can see Herbert passed for the most yards and Burrow had the most TD, but Hurts had the higher QBR and the most rushing yards. I'm sure it helped during Hurts' contract negotiations that he led his team, the Eagles, to the Super Bowl and had a great game despite losing. And it will help Burrow and Herbert in their next contract negotiations if they have big 2023 seasons and lead their teams deep in the playoffs.
Not Big Spenders, but they Will Be
The Bengals are notorious for being cheap while the Chargers have never been known to hand out huge contracts. While both teams have been better when it comes to paying for talent as of late, they will have to break the bank when contract negotiations begin with Herbert and Burrow. Hurts' contract changed the narrative and don't be surprised if in the 2024 season if Burrow and Hurts will join Hurts making north of $51 million annually.