ELF: Cologne Centurions Hire Gregg Brandon as Head Coach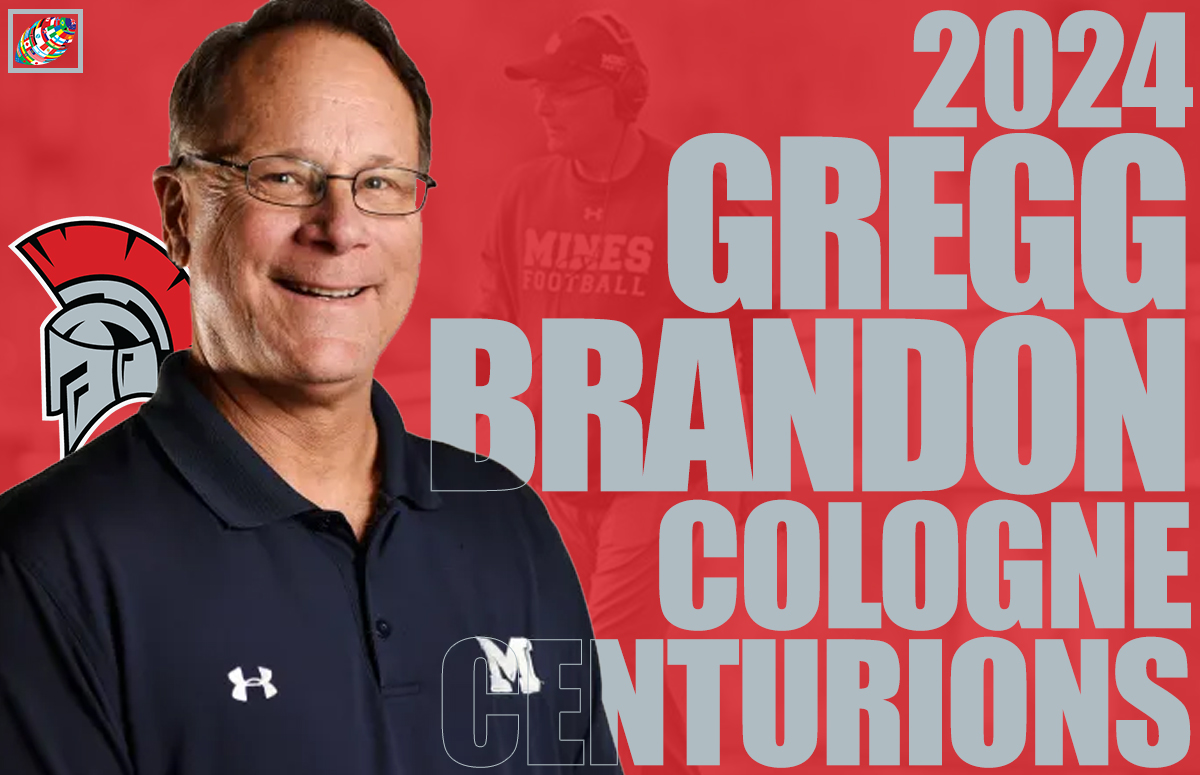 The Cologne Centurions of the European League of Football have found the next man to lead their franchise, as the team announced the hiring of Gregg Brandon as their head coach.
Brandon most recently served as the head coach of the Colorado School of Mines Orediggers, a NCAA Division II program in Golden, Colorado.  In six seasons from 2015 to 2021, he led his team to a combined record of 59-15 and led them to four appearances in the NCAA Division II postseason tournament.  He announced his retirement in 2022 but is now returning to coaching on another continent.
Previously, Brandon was the head coach at Bowling Green, a Division I FBS program in Bowling Green, Ohio, from 2003-2008.  Under Brandon's leadership, the Falcons went 44-30 and won two bowl games.  Brandon first arrived at Bowling Green in 2001, when he was the offensive coordinator and head coach under Urban Meyer.  When Meyer left for Utah after the 2002 season, Brandon was given the reins to the program.  After leaving Bowling Green, he spent a year as the offensive coordinator at Virginia.  He later served as offensive coordinator at Wyoming and New Mexico State.
Centurions also signed Greg Sutdrawa to coach offensive line
The Centurions also hired Greg Studrawa as their offensive line coach. Studrawa has served as an offensive line coach at multiple Power 5 programs over the last 15 years, including stops at LSU, Maryland, and Ohio State, where he most recently was from 2016-2021.  At those schools, he coached several offensive linemen who went on to play in the NFL.  Most recently, he coached Paris Johnson Jr., who was selected 6th overall by the Arizona Cardinals in the 2023 draft.  Johnson even invited Studrawa to his draft festivities.
Cologne is looking to get on the right track after finishing 3-9 in 2022 and 4-8 in 2023.  They are hoping that bringing in a pair of American coaches with decades of experience will help them achieve that.