Egypt Part 1: Egyptian Federation of American Football Set to Launch for 2016
[tps_title]Hit Like an Egyptian[/tps_title]
A true veteran of coaching both in Europe and the United States, Richard Bonds has traveled to Egypt to help to continue the development of American football at the German University of Cairo. His team, defending EFAF champions, have played two preseason games winning one over the Wolves 10-8 and then tying the Hell Hounds 6-6. Bonds will be able to rely on one of the best receivers in Egypt, Seif Sweillam.
Terry Bates has signed with the Titans for 2016 and with a coaching and playing background throughout Europe, Egypt and the United States he is bringing valuable experience to this young team. Bates coached the GUC Eagles to the inaugural championship title in 2015.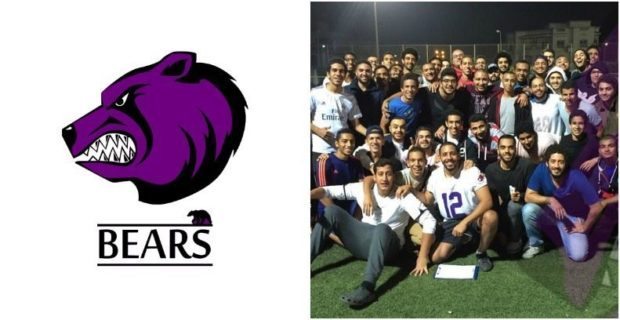 The Cairo Bears have some out of the gate on fire winning both of their preseason games beating the Titans 20-12 and then overpowering the Hell Hounds 26-21.
The final team in the league is the Transforma Warriors whose head coach has not been named as yet for the 2016 season.