ELF Championship Game takeaways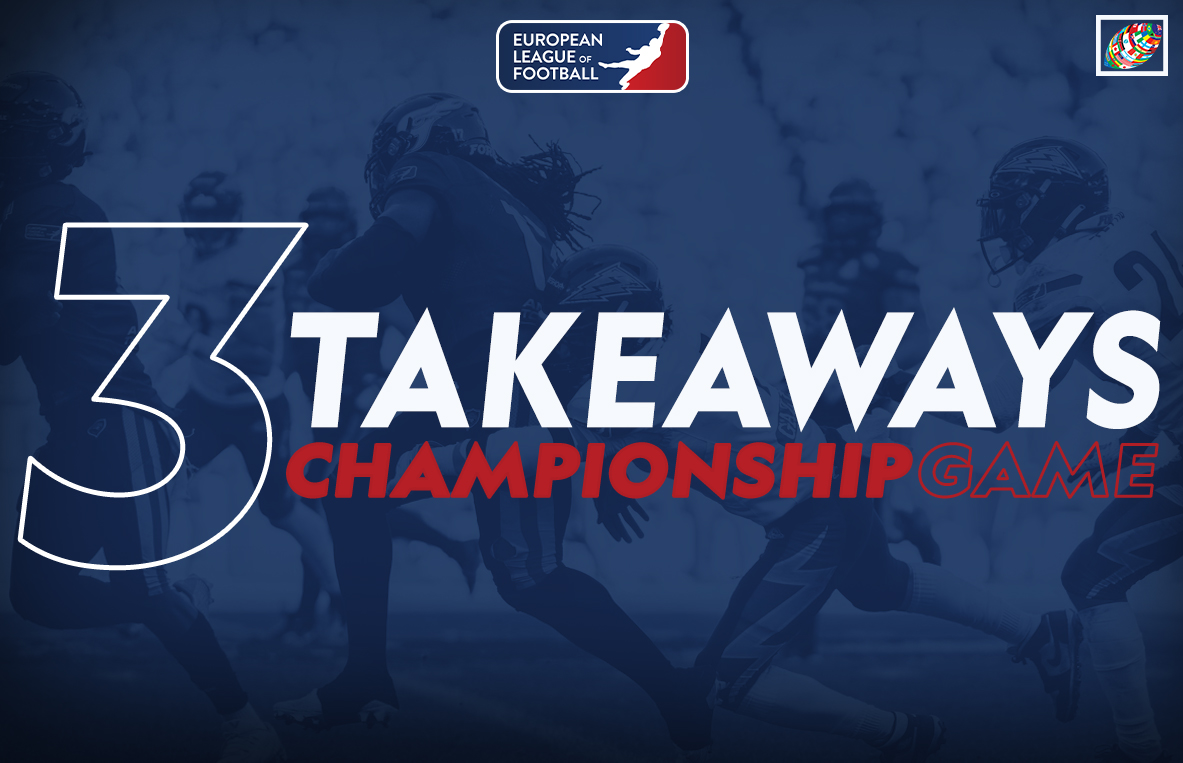 The dust has at last settled on the European League of Football (ELF) Championship game and the league's third season. The Rhein Fire have stuck a big fat cherry on top of their perfect season sundae after beating the Stuttgart Surge 53–34. Looking back on what was a thrilling encounter for the majority of the game, a few events stand out.
The spectacle we were after
The ELF 2022 final was slightly disappointing. The Vienna Vikings dominated much of the game, and with the final taking place in the relatively unknown city of Klagenfurt, Austria, the crowds were pretty disappointing.
This year however, the league appears to have learnt from its mistakes and held the final in Duisburg, Germany, just a stone's throw away from Dusseldorf. The stadium was sold out and 32,000 fans all screaming for their favorite player made for an awesome spectacle.
A fitting end to a European league
ELF is by name a European league. It is therefore fitting that two of the most impactful players on the day were European. 
The Rhein Fire's Harlan Kwofie led the team with 146 yards and two touchdowns, but it was his ability to pick up the hard yardage over the middle when his team needed him most that stood out most.
The second player for the Fire that stood out was the relatively unknown linebacker Sofyan Dardour. The 23-year old Dutchman made a few solid plays across the field, but one play in particular completely changed the momentum of the game: the Fire were 30–20 up, but Surge wideout Yannick Mayr was flying down the sideline and about to cut the lead to just one score. But with an exceptional display of hustle, Dardour chased him down from behind, flew through the air and punched the ball out of the endzone for a touchback, effectively dousing any fire the Surge had in the third quarter.
Jordan Neuman is still one heck of a coach
The Fire need to be praised for their perfect season. There was never any real doubt (for me anyway) that the Fire would not win the title this year. They have excelled at every level of the game and done so with ruthless consistency.
However, the outstanding job Surge Head Coach Jordan Neuman has done this year also needs to be acknowledged. Moving to a new city, displaying what a joy he is to play for by bringing in countless previous players, creating an environment where the nausea of new and moving parts can gel, turning a team from one of the worst in ELF history to one of the best, knocking off last year's champions the Vikings, and making it to this year's final are all unbelievable feats. 
Neuman is likely to come back more determined than ever next year. A problem for every other team in the ELF.