ELF: Rhein Fire sign edge rusher Alejandro Fernàndez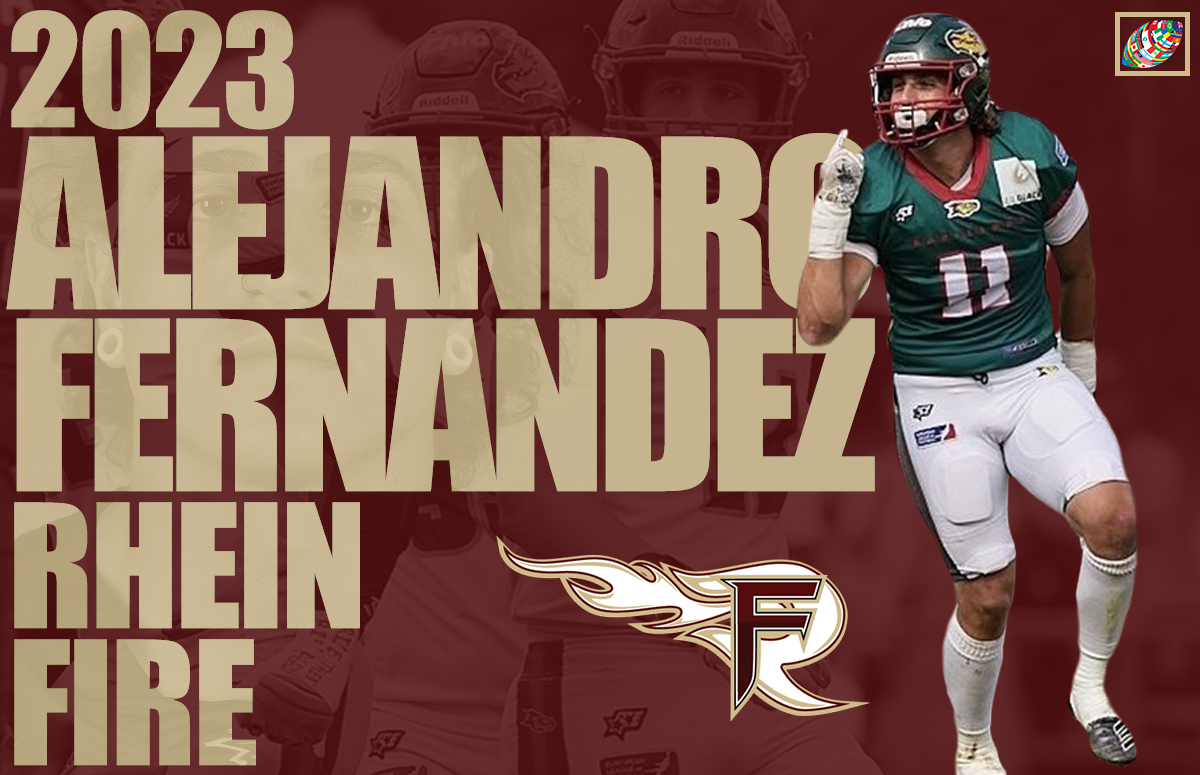 The Rhein Fire has announced the signing of defensive end Alejandro Fernàndez for the European League of Football (ELF) 2023 season.
The Spanish edge rusher was not only one of the most valuable players for the Dragons last year, helping them to their first playoff appearance, but one of the best players in the ELF period.
Fernàndez began his career with Barcelona in 2021 during their inaugural season at just 20-years old. Although he had a quiet year, it was clear that his future was bright. In 2022, he proved just that as he exploded onto the scene.
The 6'1″, 231 pound edge rusher ranked second in the league with 15.5 sacks, and first with seven forced fumbles to go along with his 43 tackles in 2022. Although undersized on paper and only 21-years old, Fernàndez was overwhelmingly disruptive and will likely improve as he matures as a player.
His stellar performance earned him a spot in the NFL's International Pathway Program Combine this year in London. At the combine, Fernàndez showed off his mobility and explosiveness but failed to make the cut – likely due to his size.
The Fire finished the ELF 2022 season eighth in overall team scoring defense and ninth in yards allowed so the addition of Fernàndez is expected to help improve those numbers.
Alejandro Fernàndez highlights from 2022 season