ELF: Stuttgart Surge sign Serbian DB Goran Zec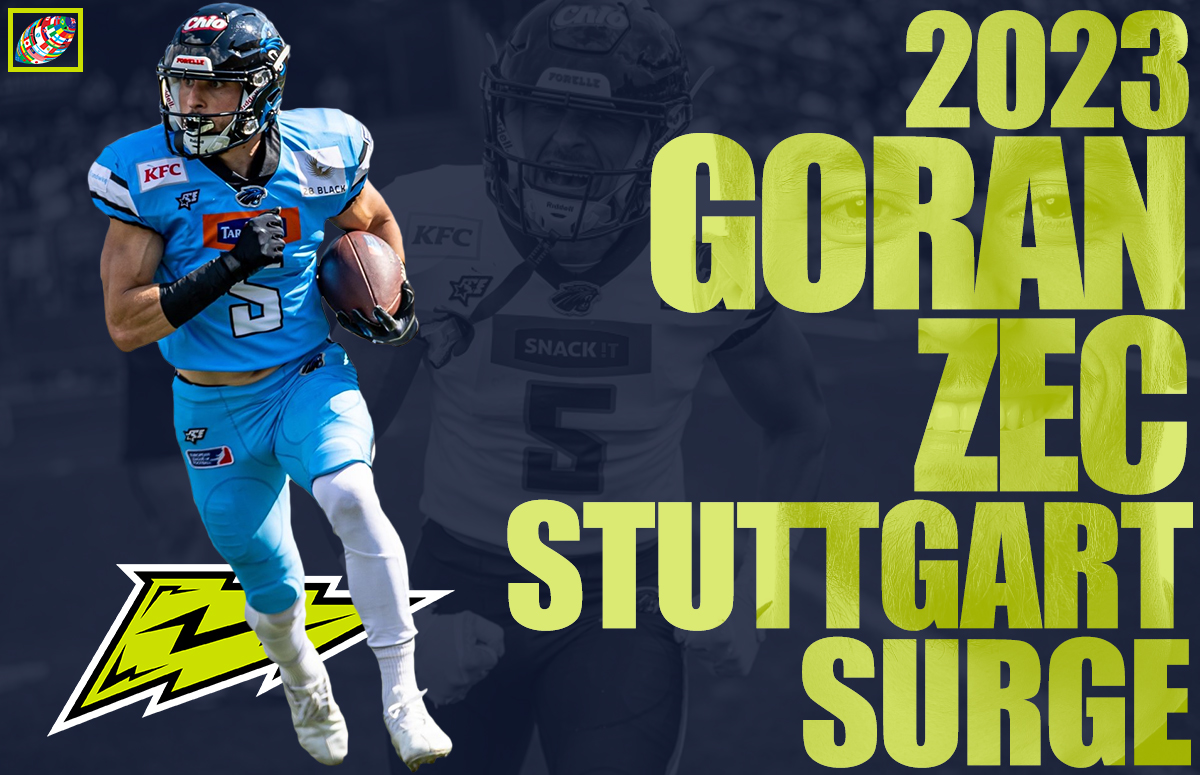 The Stuttgart Surge of the European League of Football have signed Serbian defensive back and 2022 interception leader Goran Zec for the 2023 season.
Zec has spent the last two seasons with the Wroclaw Panthers of Poland and been one of their most productive players on defense. His ability to line up in any area of the field and win one on one matchups on a consistent basis proved him to be indispensable to the team and one of the best defensive players in the league.
In 2022 alone, he amassed 88 tackles, 3.5 sacks, three forced fumbles, eight pass break-ups and a league-leading six interceptions. Despite his stellar performance, the Panthers went 5-7, a step down from their inaugural year.
The 5 '10″, 185-pound Serb began his youth career in 2007 playing for the Indija Indians, about an hour north of Belgrade. For the next 11 years, he bounced between the Indians and the Novi Sad Dukes before signing for German powerhouse, the Schwäbisch Hall Unicorns in 2018, where he was coached by Jordan Neuman – Stuttgart's newly appointed head coach.
In two seasons with the Unicorns, he began to show how versatile he could be as a defender racking up 103 tackles, 10 pass break-ups, four interceptions and a touchdown, and won his first National Championship, the German Football League title, in 2018.
Zec returned to Serbia for the Covid-19-year and played the start of 2021 for the Vukovi Beograd (Belgrade), Serbia's premier club, before getting the call up from the Panthers later in the year. 
As one of Europe's most valuable players, Zec will now be reunited with Neuman in Stuttgart who seems to be sounding the horn for any player worth his salt who has previously played for the tenured coach in Schwäbisch Hall.