'Excellence and class' the driving motto behind the ELF's new Paris expansion team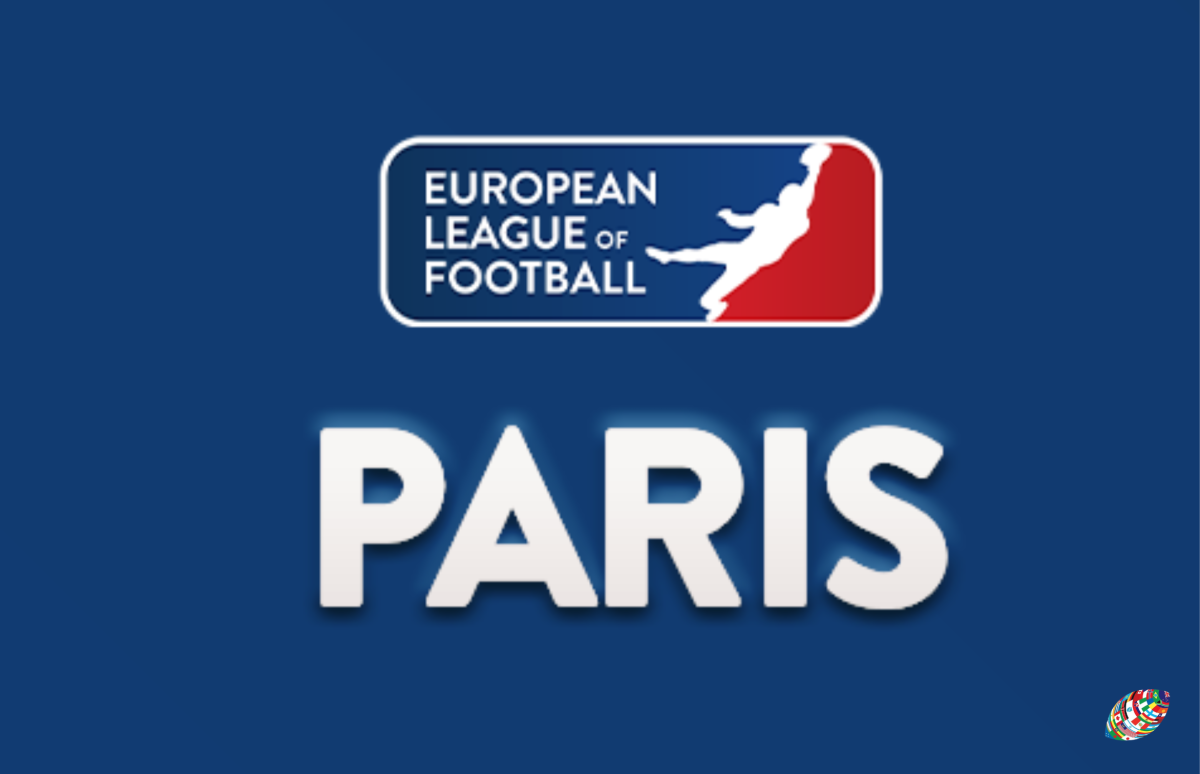 With its reputation for haute couture, fine dining, and stunning landmarks, there is no city in the world that captures the public imagination quite like Paris.
Soon, you'll be able to add professional football to the long list of wonders that the French capital has to offer.
On Friday, the European League of Football announced that a Paris franchise will join the list of six expansion teams set to begin play in 2023, bringing the league up to 18 teams total.
Owned and operated by a collective of football, media, technology, and entertainment experts from the United States and Europe, including ex-NFL players and entrepreneurs, it marks the first attempt to bring professional American football to France.
"France is home to some of the most cultured and diverse sports fans in the world. We are ecstatic to meet and collaborate with new and old fans of this flavor of football to build an amazing new experience for Parisiens and French alike," said American co-owner Patrick Butler in a statement. "We hope our brand can grow to become as prestigious as the level of luxury already synonymous with Paris, and be something that is uniquely French as a result."
The City of Lights has a long been a hotbed for football talent, routinely producing players for the North American college and pro ranks. However, the continent's second largest city was bypassed by the ELF's professional predecessor, NFL Europe, and never given a chance to prove itself as a major market for the sport.
That's a fact that league commissioner Patrick Esume — himself a former head coach for both the French national team and the local La Courneuve Flash — is happy to see change.
"Due to my deep connections to the great nation of France and especially Paris, I'm extremely excited to have a Paris franchise joining our league," he said in a statement. "Knowing the talent that France offers, I am sure the owners and management group running this team will be successful on and off the field."
While a substantial portion of the new ownership group resides overseas, the team's day-to-day operations will be managed by two of the most recognizable names in French football. Former Tennessee State and French national team defensive lineman Frantzy Dorlean has been tapped as team president, while Marc-Angelo Soumah — former president of the French Federation and the first homegrown French player to play in the NFL — will serve as the team's general manager.
Both men know well the challenges that French athletes currently face on their journey to achieve their football dreams and hope their new franchise will be a game-changer for others like them.
"This is an opportunity for these young men that have a dream of playing professional football. To bring to them a professional structure is going to give them a platform where they can play and maybe even take it to the next level," Dorlean said in an interview. "We have a lot of young talents that have been looked at by the NFL, but they need this platform, this understanding of how things are run in a professional league."
Unlike some previous ELF expansion franchises, the Paris team will be launched from scratch and is not affiliated with any existing club teams in the city. However, the group anticipates a tight-knit relationship with local teams, with many already expressing their support.
"For recruiting and the functioning of the franchise, we will work closely with the Federation and with the clubs," Soumah said assuredly. "As a former president of the Federation, our goal is to develop football in France. That means that we're going to work with all actors on the national stage to be able to be that missing link that we need in France to go from the grassroots football to the higher level of play."
While details regarding tryouts and combines are still being fleshed out, team management expects a deep talent pool to choose from. The French national team is routinely strong, having won the European Championships in 2018, and a number of French players have already seen success in the ELF with other franchises, including the likes of Phileas Pasqualini, Jason Aguemon, Thomas Fileccia, Wael Nasri, Maxime Rouyer, Benjamin Plu, and Anthony Dable-Wolf.
More star Frenchmen are scattered throughout the European leagues, while several others have carved out professional careers as part of the Canadian Football League's Global program. Add in a growing crop of young talent making their way through the North American university ranks annually, and the upstart Parisiens expects to have the homegrown player base to compete for a championship in their first year.
"We have the best European talents in France. Now it's up to us to showcase those talents and give them a structure where they can develop," Dorlean said. "Instead of them going to Germany, Austria, all these countries, going to Canada to try to develop their skills, let's allow them to dream about becoming professionals at home and allow their families to be able to see them play for the first time."
More information about what that team will look like, including its official name and branding, is set be rolled out in the coming weeks and months, but it's clear that the expectation for the franchise is set extremely high in every facet.
To bear the name of the city of Paris proudly, you must also live up to its reputation.
"We are building a franchise that looks like Paris, is truly Parisien at heart, but has an American flavor. A franchise that is built on excellence and class because that is what characterizes this city," Soumah promised.