Frankfurt Galaxy look for first win against unbeaten Wroclaw Panthers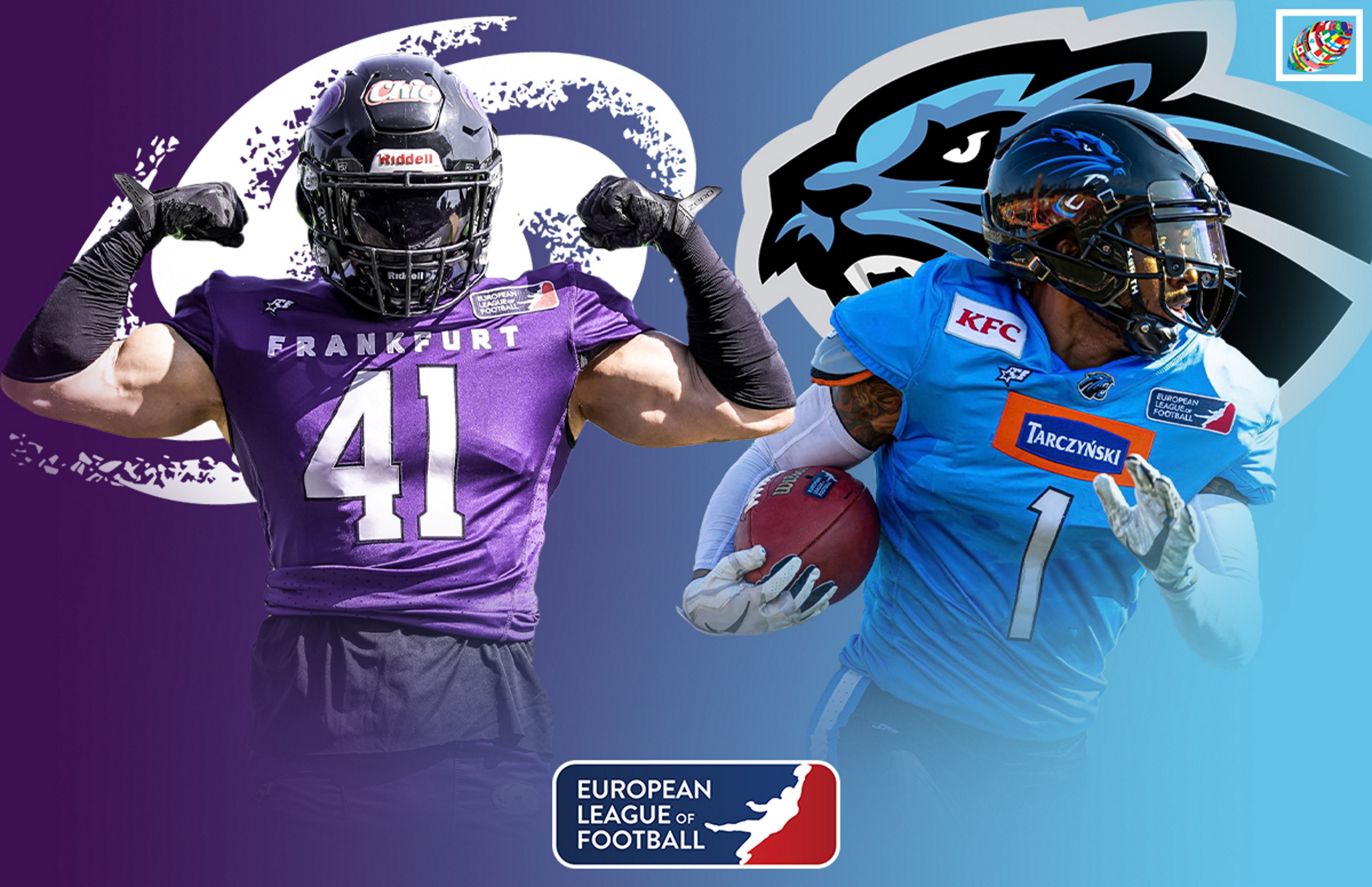 After taking home the inaugural ELF Championship a year ago, the Frankfurt Galaxy have opened the 2022 season with two straight losses and are now behind the eight ball in the league's new Central Conference.
After falling to two brand-new ELF franchises in consecutive weeks, the Rhein Fire and Vienna Vikings, the Galaxy will have a chance to return to prominence against a familiar foe in the Wroclaw Panthers, one of five undefeated teams remaining. However, the marquee matchup will be dominated by conversations around the quarterback position.
The Galaxy were forced to play without starter Jakeb Sullivan in Week 2 due to injury and struggled with German backup Moritz Johannknecht at the helm. Sullivan's status for Sunday remains unclear, but what is certain is that the Panthers will be without their own starter Justice Hansen following an injury sustained last week. Wide receiver Bartek Dziedzic will take over under center and can't be underestimated, as he dominated the Polish league back in 2020 while commanding one of the best teams in Europe.
The Panthers will also be without the services of import linebacker William Lloyd, prompting the addition of two new Americans. One-time New York Giants linebacker Charleus Dieuseul will slot in alongside former CFL player Maxime Rouyer on defense, while former Gyor Sharks running back Nemieceo Loureiro will join French workhorse Phileas Pasqualini in the offensive backfield.
The Galaxy have made their flurry of roster moves, parting ways with Russian-American running back Gennadiy Adams, offensive lineman Lars Hampel and French defensive tackle Vincent Buffet due to injury. In their stead, Frankfurt has added former Panthers defensive end Karlis Brauns, fresh off an unsuccessful stint with the CFL's B.C. Lions. The Latvian will add a proven disruptor to the Galaxy front and add to an athletic defense that notched five sacks a week ago.
The deciding factor in this game could well be the difference in offensive fire power, as Frankfurt has yet to have a top receiving threat emerge from their platoon of pass catchers. Dziedzic meanwhile will be able to throw it up to a trio of potential game-breakers in his long-time teammates Przemyslaw Banat and Jakub Mazan, as well as import speedster Malik Stanley.