German Semifinals: Allgäu Comets QB Kenyatte Allen looking to hand unbeaten Unicorns their first loss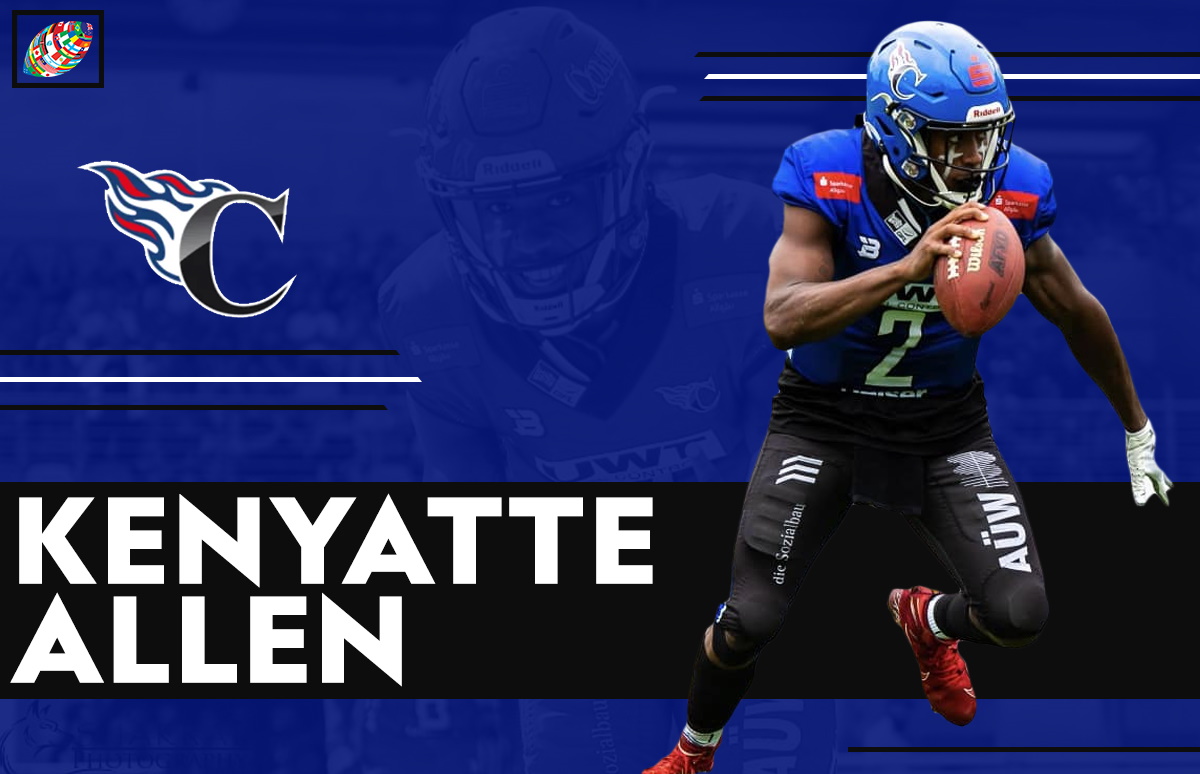 After edging the Braunschweig New Yorker Lions in the GFL quarterfinals, beating them 14-10, the Allgäu Comets will have a tough task ahead of them this weekend if they want to reach the German Bowl as they face the undefeated Schwäbisch Hall Unicorns.
This will be the first time that two GFL South teams face each other in the German Football League semifinals.
The man leading the charge for the Comets is first year GFL man Kenyatte Allen. It is safe to say he has fared very well as a "rookie" in the league.
The 6 foot, 200-pound quarterback played college football for the NAIA program, Robert Morris University in Illinois. During his time as quarterback at RMU, he threw for over 5,500 yards and 60 touchdowns.
After helping to orchestrate a regular season record of 7-4 and get the upset quarterfinal win over the Lions and a chance to play for the league title, Allen is a big reason why the Comets are where they are. Allen is the first quarterback to give the small town team from southern Germany a semifinal playoff berth since 2015.
The 27 year old has been tearing opposing secondaries up as he has thrown for the second most passing yards (3,127) and is the league leader in passing touchdowns (42). Allen has also been able to get it done on the ground as he is also the Comets leader in rushing touchdowns (6).
Pretty much the jack-of-all-trades quarterback, Allen's decision making has also been a difference maker. He has thrown the fewest number of interceptions (4) out of all the starting quarterbacks in the GFL playoffs.
His ability to run and pass without turning the ball over will keep Schwäbisch Hall's defense guessing and give the Comets a great opportunity to pull off the upset and find themselves playing in the German Bowl for the first time ever.