Hamburg Sea Devils name Matt Johnson as new HC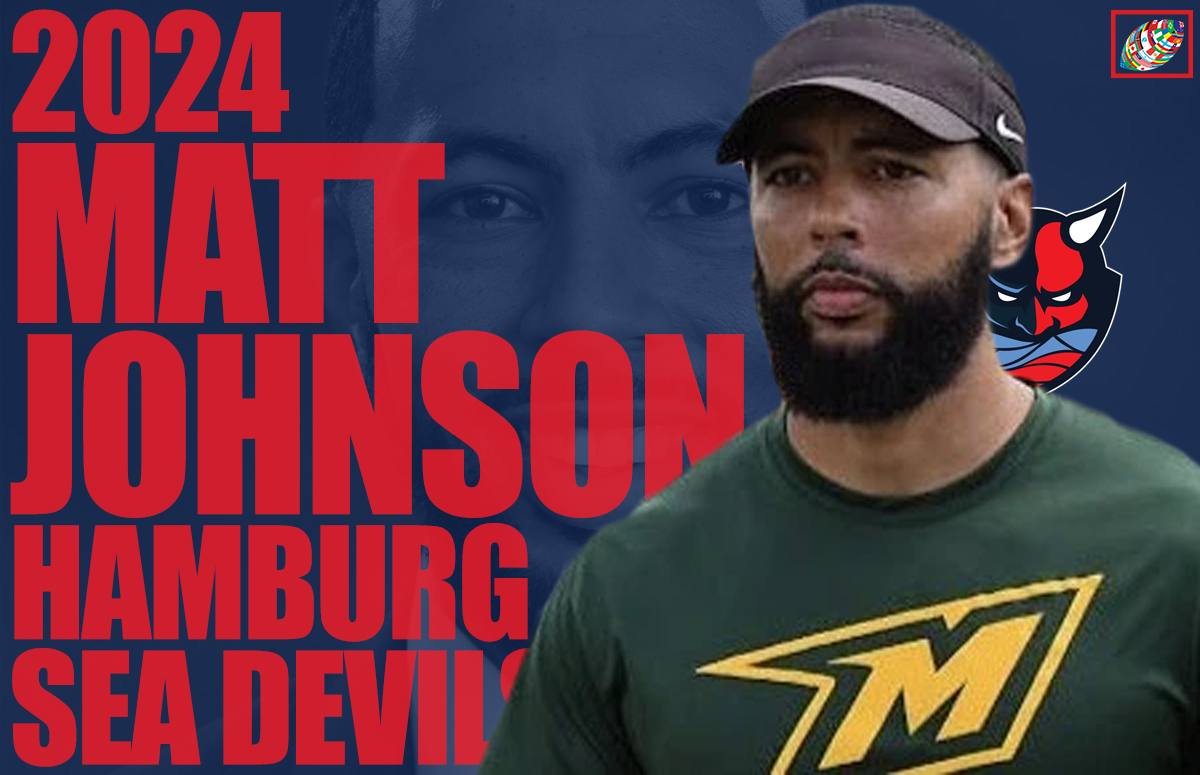 The Hamburg Sea Devils have found their next head coach, as the team announced on Wednesday that they are hiring Matt Johnson as the next leader of their team.
At just 35 years of age, Johnson is set to be one of the youngest coaches in the league.  In fact, this will be his first stint as a head coach at any level.  He most recently served as the offensive coordinator of McDaniel College, a Division III school in Westminster, Maryland.  Before that, he coached at multiple high schools in the state of Florida, focusing on the offensive side of the ball.
Johnson attended Bethune-Cookman University in Daytona Beach, Florida, where he played quarterback from 2007-2010.  In 2010, his senior season, he accumulated 2,753 yards of total offense while throwing for 14 touchdowns and running for seven touchdowns.  His performance earned him the Alonzo S. "Jake" Gaither award as the nation's best player at an HBCU.  After graduating, he went to the Canadian Football League, where he spent time with the BC Lions and Saskatchewan Roughriders for parts of two seasons.  
In 2013, he played for the Kiel Baltic Hurricanes in the German Football League. In 15 games that season, he put up monster numbers, throwing for 2,669 yards and 39 touchdowns, while also rushing for 1,021 yards and 10 touchdowns on the ground.  His time in Germany must have left an impression on him, as he now returns to the country to coach in the ELF.
Johnson joins a Hamburg team that finished 4-8 last season, which was a disappointing result following two straight years of reaching the championship game.  He will be tasked with bringing the franchise back to those heights.  It is still fairly early in the offseason, so his roster is nowhere close to being finalized.
The new coach said this of his move back to Europe:
"I was last in Germany as a player in 2013. I've kept in touch with many of my former teammates and coaches, so I'm really looking forward to seeing a lot of them again. It's exciting to return in this role and help develop the sport that has given me so many great experiences in my life."