How Do Online Casinos That Double As Sports Bookmakers Function?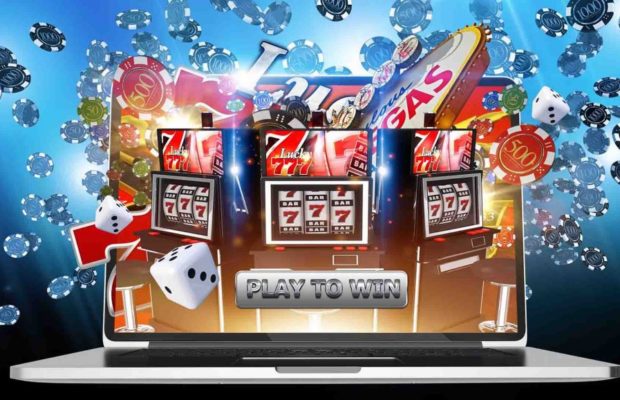 Do you equally love slots, poker and American Football? Read this article to find out how to place bets on all these types of entertainment from one platform!
Some online casinos double as sports bookmakers. On the same site, you can spin the reels of slots machine, try your luck at roulette and place bets on sports events. Users with little experience often say "I found an excellent $1 deposit casino where I can also place bets on American football but I'm not sure of how it functions…". In this article, we'll provide the answers to the most popular questions about this type of platform.
Do I Need to Create a Separate Account for Gambling and the Other for Sports Bets?
No. If you're equally interested in slots and American football, you can place bets on both from one account. Moreover, most online casinos and sports bookmakers prevent their clients from registering multiple accounts. Normally, you'll be allowed to register only one account per person, email address, phone number, IP and postal address. Before requesting your first cash withdrawal, you'll be required to verify your identity with copies of your following private documents:
ID, passport or driving license
Recent household bill
Bank statement
Photo of your credit card with only some part of the sensitive information visible
No matter which device you use to log in to your account, you should always type in the same combination of login and password. It doesn't matter whether you use the site or app of the casino that doubles as a sports bookmaker.
How Can I Switch from Gambling to Sports Bets?
Normally, there should be a horizontal menu at the top of the site. There, you can switch between different types of casino entertainment (slots, table games and live games) as well as sports bets (prematch or live).
Once you've entered a page with sports bets, you should do the following:
Open the list of the available sports disciplines — usually, they are listed in the left column
Click the one that you're the most interested in, such as American football
Check the selection of matches that the site offers you — some might be going on right now, others will be planned for the next few days
Click on one of the coefficients of the event you like to add it to your betslip
Specify the sum of the bet in your betslip
Then, you should confirm the bet and wait for the match to finish.
Do I Need to Create a Separate Cash Balance for Each Type of Entertainment?
No. Most likely, you'll be able to place bets on American football, live dealer poker and all the other types of games from one cash account.
How Can I Understand Which Bonuses Apply to Casino Games and Which Ones to Sports Bets?
Players with little experience sometimes get confused because the term "bet" can be applied both to sports and casino games. Nevertheless, there is a difference:
Free spin is a casino bonus that applies to a slot game
Free chip is a casino bonus that applies to a table or live dealer game
Free bet is a bonus of an online bookmaker that applies to sports events
Some platforms allow you to filter the promotional offers by category. Others lack such an opportunity, especially if they offer few bonuses.
If you're not sure how to distinguish sports bonuses from their casino counterparts, just read their rules. If the terms of the offer state "You can apply this free bet to an American Football match this Sunday", that's definitely a sports one.
Why Can't I Find Sports Bets in the Casino App?
Some platforms build two mobile apps: one for casino games and the other for sports bets. Such an approach is typical of major brands who can afford large expenses. Moreover, each of these apps can be available in several versions: for iOS, Android and maybe also Windows. Smaller platforms tend to combine both types of entertainment in one app. Its functionality should be identical to the website.
Does the Support Team Have Different Departments for Answering Questions Related with Sports Bets and Casino Games?
It all depends on the platform. Large platforms might have dedicated support phone numbers and emails for different types of entertainment. Their smaller counterparts might have only one support department that handles all types of queries. When you open live chat, you'll probably be required to specify the subject of your query first so that the system redirects you to a profile specialist.
Final Thoughts
Hopefully, you found this article informative and now you better understand how online casinos that double as sports bookmakers functions. If you equally fancy slots, poker and America football, you'll be able to place bets on all these types of entertainment from one site or app. You won't even need to switch accounts or cash balances. To distinguish sports bonuses from their casino counterparts, it's enough to read their rules.