The Spartans are led by 66 year-old Head Coach Stan Zweifel. Stan is well known around the country as one of the finest offensive line coaches, and has been coaching for over 45 years. In his first six seasons with the team, Dubuque was 32-29, going 9-2 in 2011 and making the NCAA Division-III playoffs.
Over the next three seasons, the Spartans went 14-16 but, in 2015, the team went 8-3 and earned another berth in the post-season. They also went 7-0 in the conference, the first time a Spartans team had been undefeated in conference  play since 1980.
In 2016, the University of Dubuque posted another stellar campaign, going 8-2. The 16-5 record over the two seasons was the best combined record since the 1979-80 teams went 17-3-1, and the football team has the opportunity to have three successive winning seasons for the first time since 1978-80.
They accomplished that as the Spartans are coming off a 6-4 record in the 2017 season. They've won eight Iowa Conference Championships in football, most recently in 2015 (undefeated IIAC season 7-0, first since 1979) and in 2011. The Spartans have finished in the top half of the league nine times in the past 11 seasons.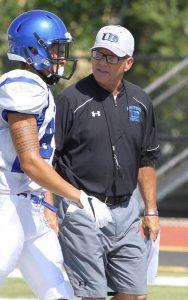 We caught up with coach Zweifel ahead of their trip to Ireland. He said he and his squad were really looking forward to the game against the Rebels:
"Yes, we're very excited to come to Ireland and face a strong Rebels team. It's a great opportunity for our guys and we'll also be using it as an educational experience. Trips like this are great for team-bonding ahead of the new season."
Zweifel, who's admitted that he doesn't know a whole lot about the game in Ireland, explained how the game came about:
"It was Jim Barnes of AFW (America Football Worldwide) that organised the game."
AFW also organised the recent game between the USA AFW Elite and the Ireland U-20's in March.
On his own background in American Football Zweifel said:
"This is my 45th year of coaching. I was inducted into the Wisconsin Hall of Fame in 2007. The University of Dubuque football team has had 3 consecutive winning seasons, with 1 conference championship in those 3 years. This years team returns 11 staters from last year."
Have any of the University's players made it into the NFL? Zweifel said,
"Our Defensive Back Michael Joseph is currently on the roster of the Chicago Bears, while we've had 7 of our players sign NFL contracts."
The University of Dubuque is located in Dubuque, Iowa. It's home to approximately 2,000 students. A couple of notable alumni's include Solomon "Sol" Butler, a track star who set national and world records, competed in the 1920s Olympics and was one of the first black players in the National Football League, and TV star Tony Danza. Danza was well know for appearing in TV shows 'Taxi' and 'Who's the boss?'
The Dublin Rebels, Shamrock Bowl winners for the past two years, come into the game with a 3-1 record this season. Their Head Coach is 44 year-old Brian Dennehy. Brian has a long history in the game in Ireland. He started playing in 1991 with the Dublin Tornadoes (where he was also Offensive Coordinator towards the end of his time there). He was then coach of the now-defunct Dublin Bulls. He played 5 years with the Dublin Rebels. He had a hugely successful playing career, winning 8 Shamrock Bowls.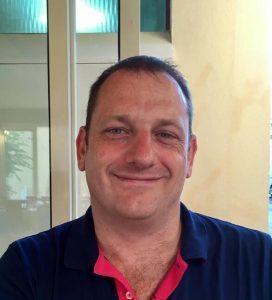 Dennehy said his side is really looking forward to testing themselves on Saturday:
"It's a great learning opportunity for all the players, also it's a great chance to promote the sport to more than just the people who would go to one of our normal games. Quite a good opportunity for everybody involved to learn, learn from their coaches, from their players, to what they do. Also maybe create a bit of razzmatazz about the day."
On their season to date, the Rebels coach said,
"Yeah, we're 3-1. Obviously 3-1 is a good record, but I think the league is quite tight this year from what I've seen. For example, UCD are undefeated. I haven't seen too much of them but they've beaten teams like the Belfast Trojans and the Knights, so that's pretty strong. The Trojans look good, the Knights look good, Cork Admirals (we split the series between us) they're a really good side. so actually there's quite a lot of good sides this year. It's pretty hard to tell how it's going to go. I'm pretty pleased with 3-1, we've got four more games. It's going to be challenging from this spot to finish top of our group, but it's something that we're trying to do."
When asked about the strength of the Spartans team (pictured above) Dennehy said:
"Obviously with not playing it directly, week in week out, it's difficult to tell exactly how good they are. We do know that the Belfast Trojans played a Division III team a few years ago and ran them close so we think there's an opportunity to do well. Although that team was winless for a time, while this Dubuque team is pretty good. Their coach Stan Zweifel has also written several books, which we've read, so we're kind of expecting another level, but we're still going to feel positive and do the best we can."
Saturday will be a massive day for one of the Rebels players, as Dennehy explains:
"We're planning to start our young upcoming quarterback Jack Fagan. We're pretty excited for him to get an opportunity. He's got a different style than the one we're used to. We've got some very good running backs, and our defensive line is pretty strong."
How does he feel the game will go?
"We've got to go out and try and do what we do. Obviously we're expecting a different level of athleticism from them in aggregate, but that doesn't mean we can't win some one-on-one battles and really cause them some problems. We're just looking for, obviously we want to win, to give ourselves a chance, give ourselves an opportunity, and if we can I think that will be really pleasing."
Image Credits: Dubuque University, Dublin Rebels, Laszlo Geczo Photography