Japan: Revamped XLeague kicks off new season – will Fujitsu win title #5?
The Fujitsu Frontiers head into the upcoming X-League season with a legitimate shot at winning a record-tying fourth straight championship, but also a major question mark hanging over their heads.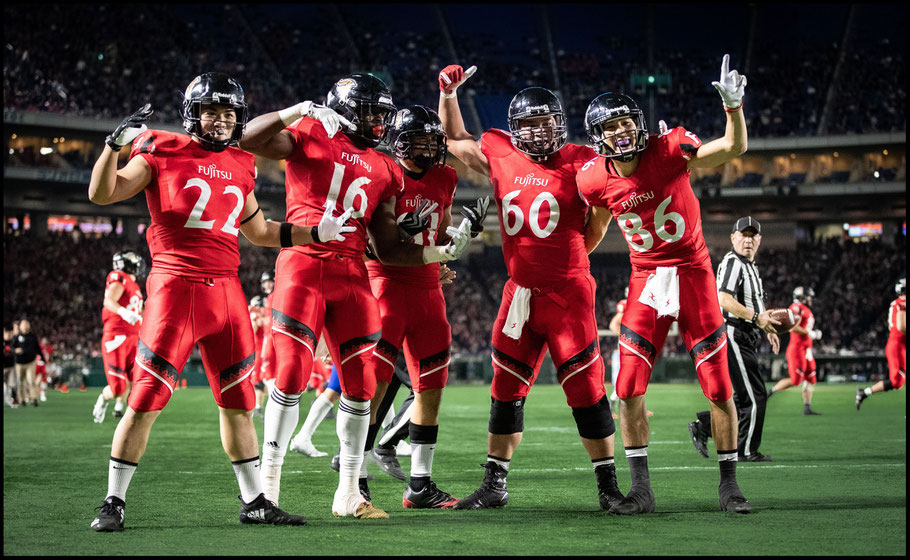 The Frontiers will be without star running back Trashaun Nixon, as the record-setting, one-man wrecking crew underwent season-ending surgery after going down with a knee injury during the Pearl Bowl spring tournament.
Trashaun Nixon conducts the crowd before receiving his MVP award at the JXB – John Gunning, Inside Sport: Japan, Dec 18, 2018
If ever a team needs to be at its best it will be this season, as the league radically changed the format, grouping the top eight teams into a single division termed X1 Super. Everyone plays each other once, with the top four teams advancing to the semifinals.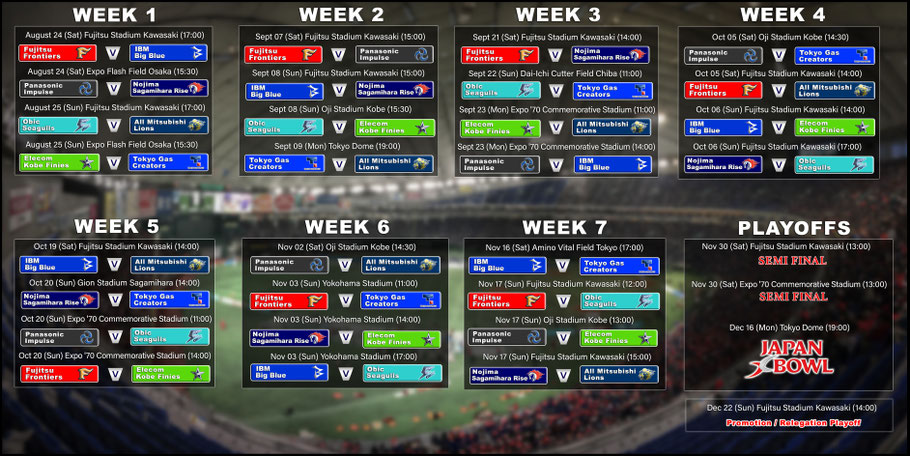 "It's a new league, and from the first game, there will be no game in which we can let up," new Fujitsu head coach Yo Yamamoto said at the 2019 kickoff press conference in Tokyo on August 20.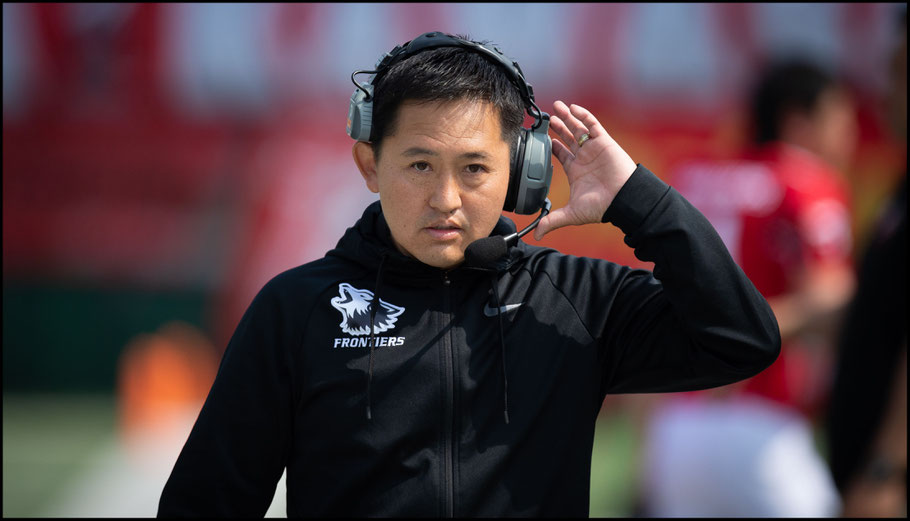 Yamamoto is under the gun immediately, as he is taking over from longtime head coach Satoshi Fujita – a man that led the Frontiers to four titles in five years.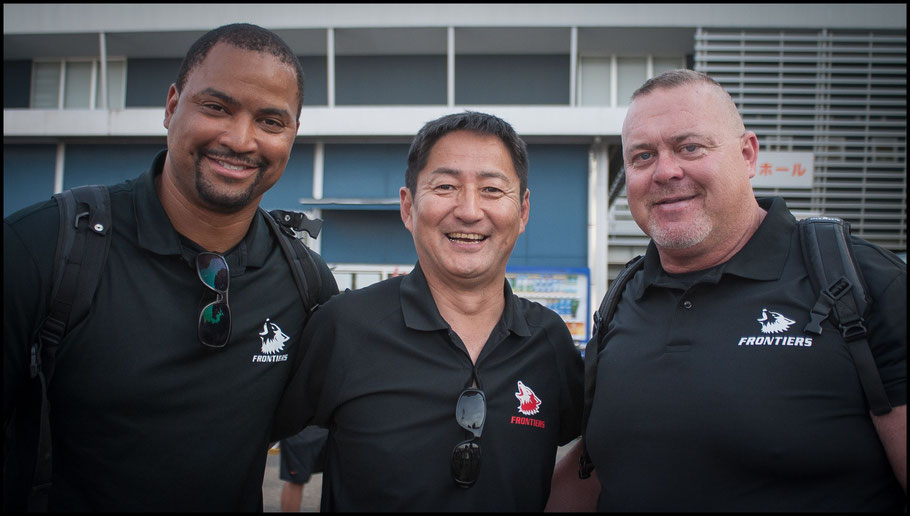 "It's my first season as head coach, so there's a certain amount of nervousness," Yamamoto added. "We're focused on the opening game on August 24 against IBM, and will concentrate on each and every game from there."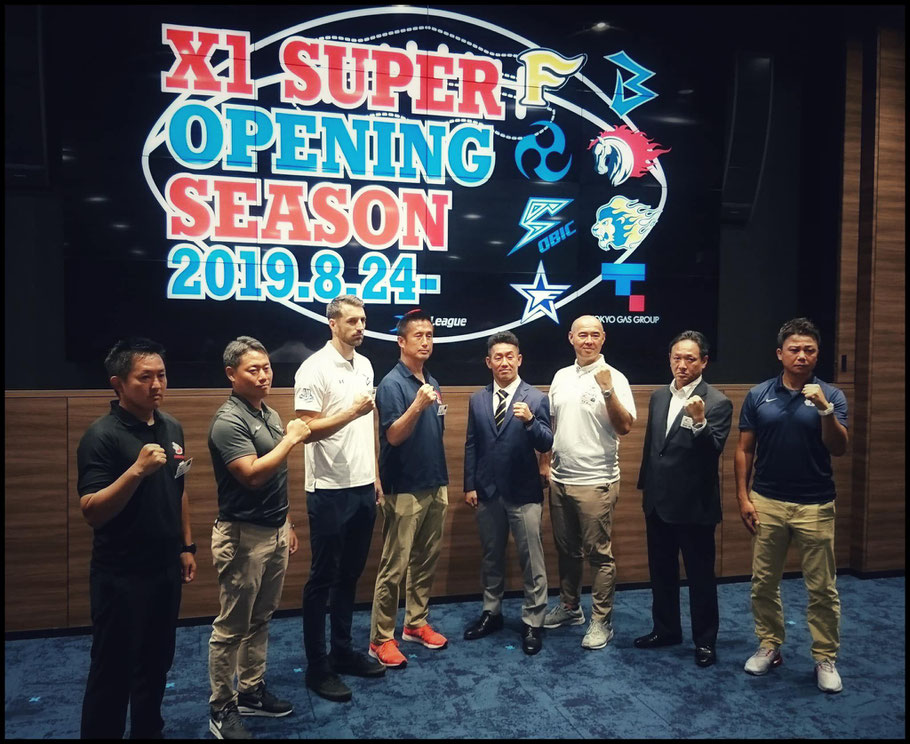 On paper, the battle for the four playoff spots appears to be a five-team fight between Fujitsu, Panasonic Impulse, IBM Big Blue, Obic Seagulls and Nojima Sagamihara Rise.

The Elecom Kobe Finies would really need to step things up a few notches to pull off a surprise, while the Tokyo Gas Creators and All Mitsubishi Lions – the only Super team without a foreign player- – will likely be playing the role of spoiler at best.

Both will try to avoid the 8th-place finish that brings a promotion-relegation playoff match with the winner of the second-tier X1 Area. Creators and Lions earned promotion to the top flight for the first time ever last season, sending former champions Silver Star and Deers down to the second division in the process.
The preseason buzz is how much will the loss of Nixon will affect Fujitsu's four-peat attempt. The converted LB set a regular-season league record last year with 817 rushing yards (despite missing one full game and part of another.)
The New Mexico State man was named MVP of both the 2018 season, and the Japan X Bowl -a game in which he scored three TD as the Frontiers defeated IBM 35-18 for their third straight title.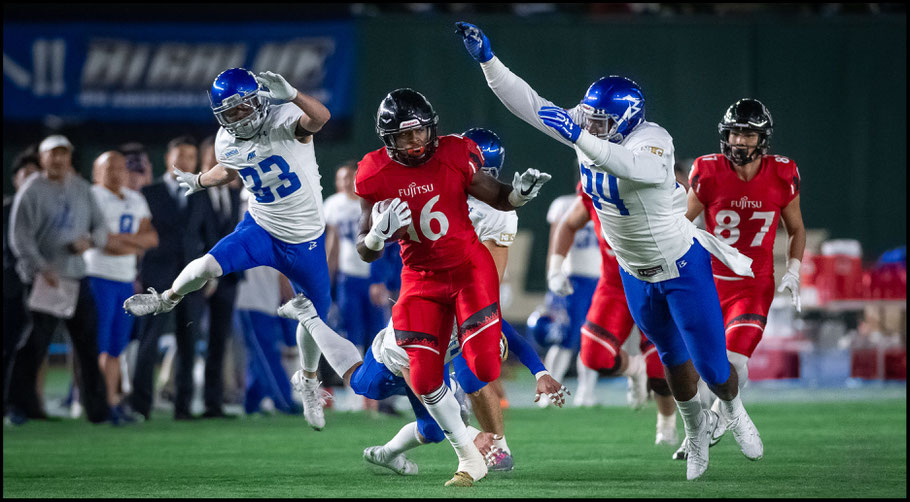 Opponents know they underestimate Fujitsu at their own peril though, even without the most dangerous player in the league.
"I don't think it's an equalizer that they don't have him," IBM head coach/quarterback Kevin Craft said. "Whether they have him or not, Fujitsu is an awesome team. They've been in the championship for as many years as I've been here, even before I got here.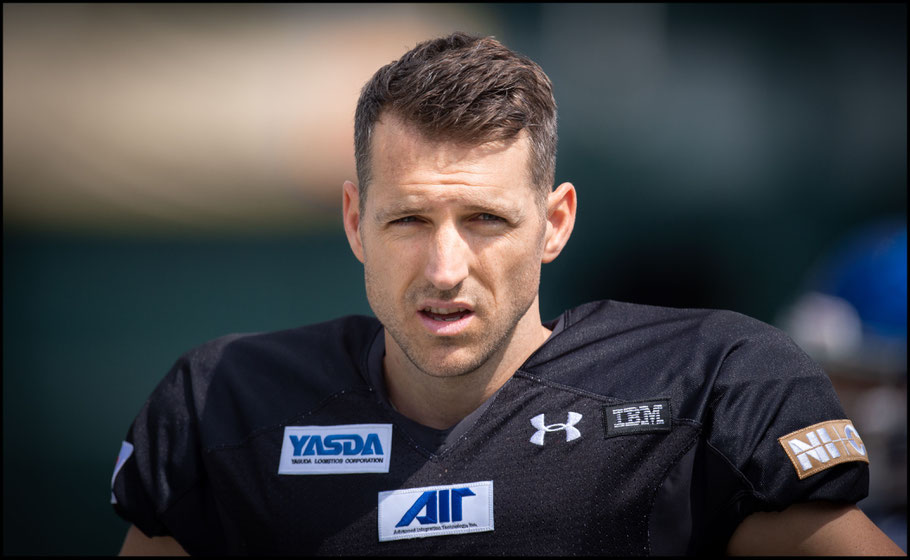 "They've been a championship-caliber team before they had foreign players. So the totality of a football team is really what matters most. Obviously he's an impact player, but I know that they picked up another guy who's probably very talented as well. Trashaun is a heckuva player, but we still have our work cut out for us, whether he's there or not."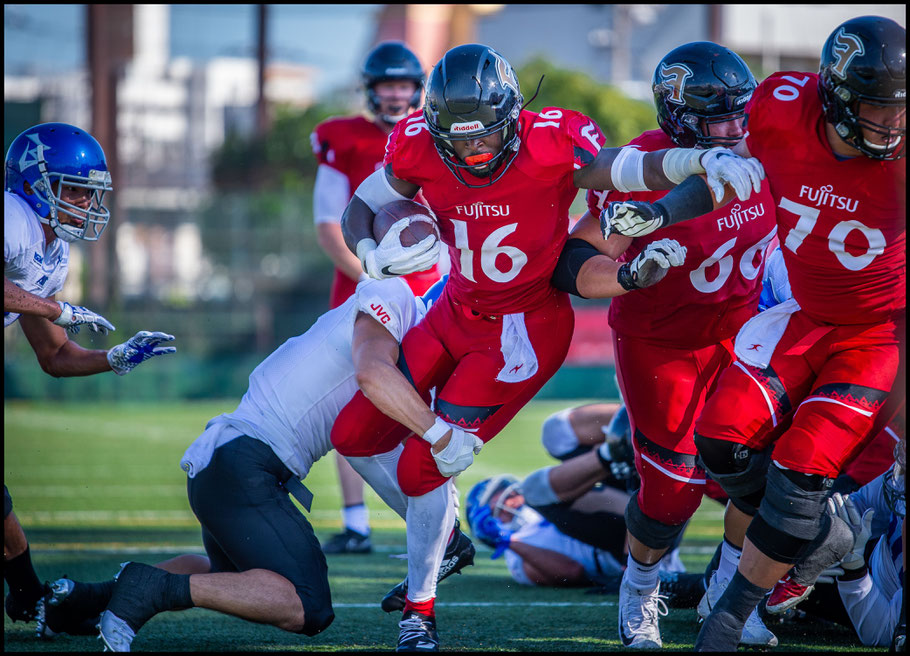 If there is one positive aspect of Nixon's injury, is that it occurred in the spring, allowing the team time to find a replacement. The Frontiers came up with 24-year-old Samajie Grant, out of Arizona University, who doesn't have Nixon's physical size but does possess proven athleticism.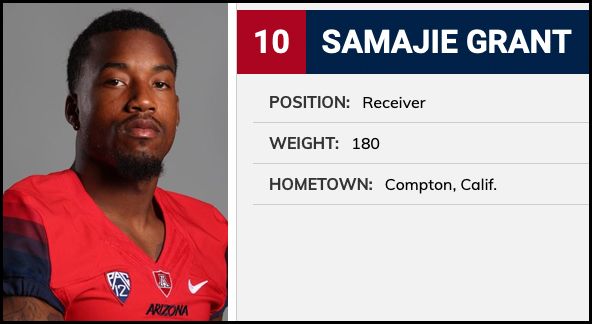 The 175-cm, 80-kg Grant (Nixon stands 186 cm and weighs 106 kgs) was mainly a wide receiver at Arizona, but was switched to running back in the middle of his senior season to fill a hole left by injuries.
He had 145 career receptions for 1,639 yards and 12 touchdowns as a receiver, before compiling 461 yards on 74 carries and six touchdowns in five games as a running back. Against rival Arizona State, he rushed for 176 yards and three TDs on 19 carries in a 56-35 victory.
"In principle, he might have been more suited to our play style as a receiver," Yamamoto said. "But looking at his career, he's a fantastic athlete and we expect to him to help us in various ways."
Obic head coach Naoki Kosho expects his team, which has lost close games to Fujitsu the past two years, to make the necessary adjustments.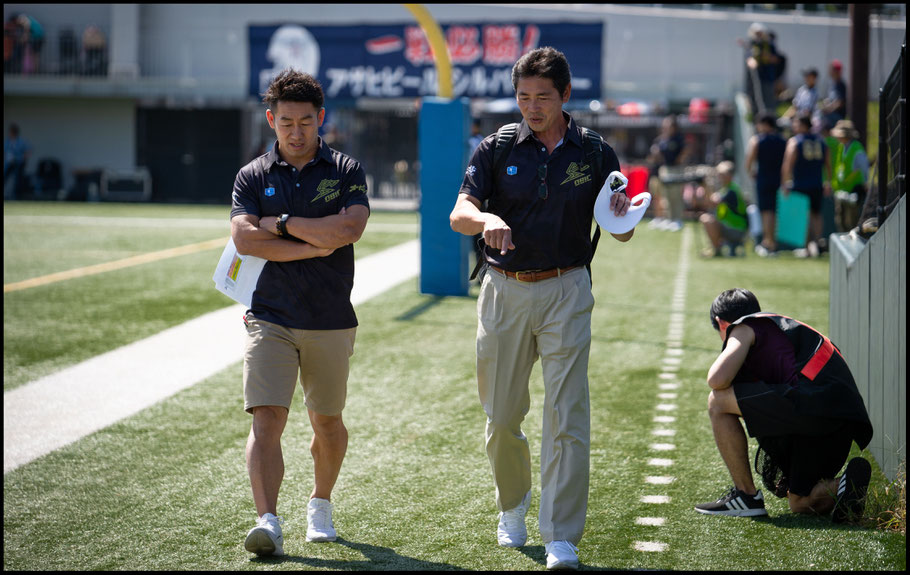 "Last season, we had to come up with a defense to stop Nixon, and we'll do so against whoever is in there now," he said. "When [QB Colby] Cameron was there, at first they would score 40 points. The next year we held them to 7 points."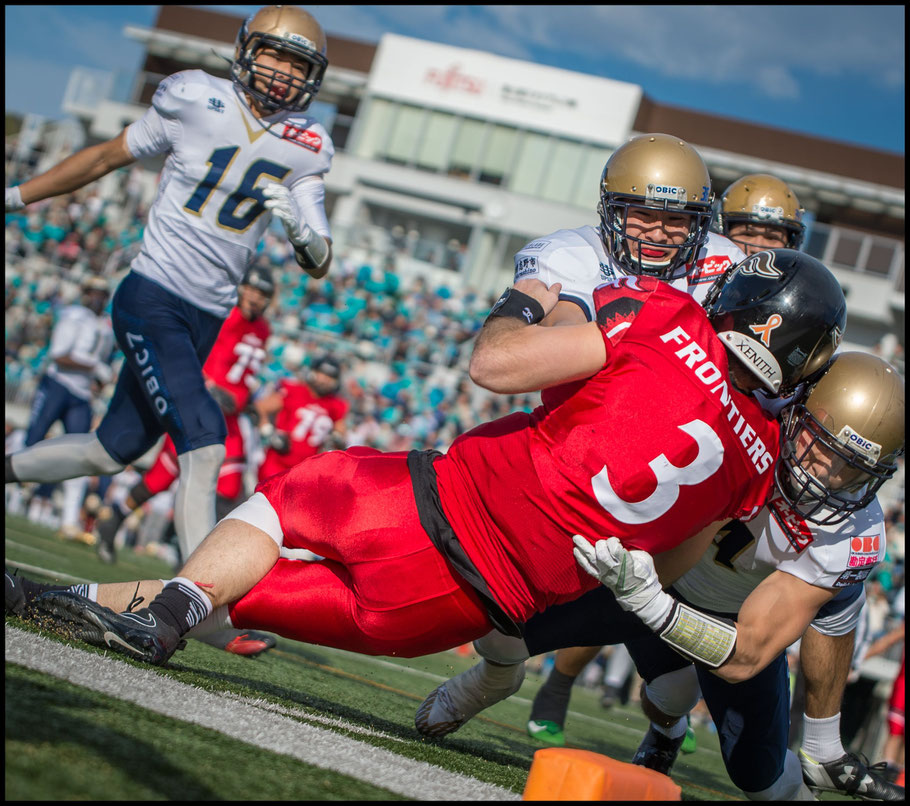 Panasonic Impulse, like Fujitsu, is coming off a crisis, although the Osaka side's problem was off the field.
Two American players, quarterback Ben Anderson and defensive back Edmund Burns, were arrested on suspicion of importing and possessing marijuana, leading the Impulse to withdraw from this spring's Green Bowl tournament, and facing the possibility of being suspended for the fall season.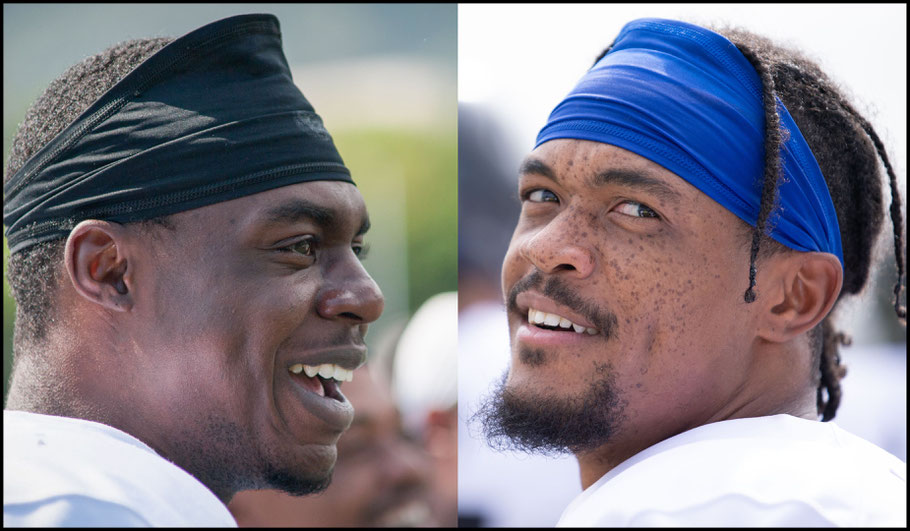 "Because of a scandal involving our players, we caused a great deal of trouble and offer our deepest apologies," head coach Nobuyoshi Araki said. "I have to thank the many people who supported us and offered encouragement. In mid-June, we were informed we would be able to play in the league.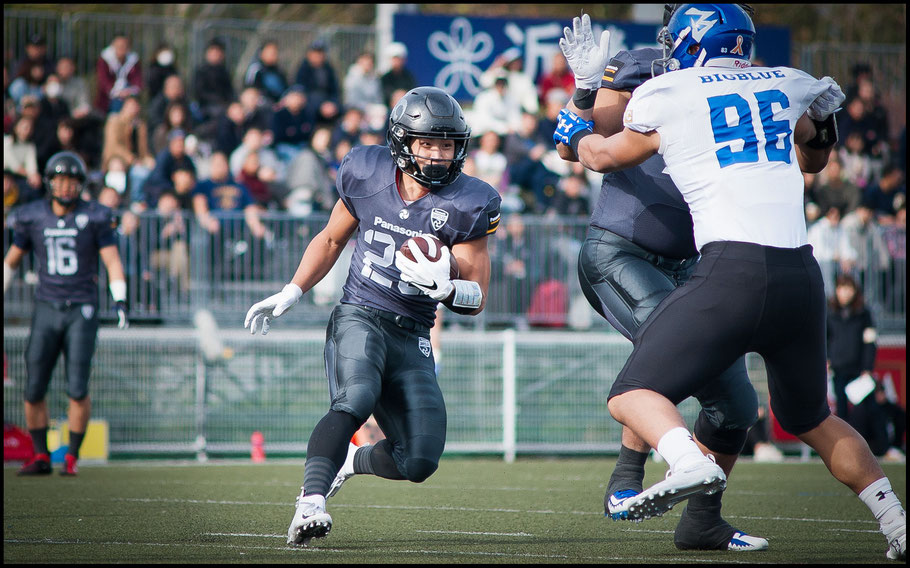 "We want to do whatever we can to repay all those who stuck with us during the hardest times. As the league commissioner spoke about teams 'overflowing with integrity', and we more than any other team have to abide by that."
Not only did Panasonic avoid a harsh punishment, it actually appears stronger than ever this season, if for no other reason than it has taken complete advantage of a loophole in the XLeague rules regarding non-Japanese players.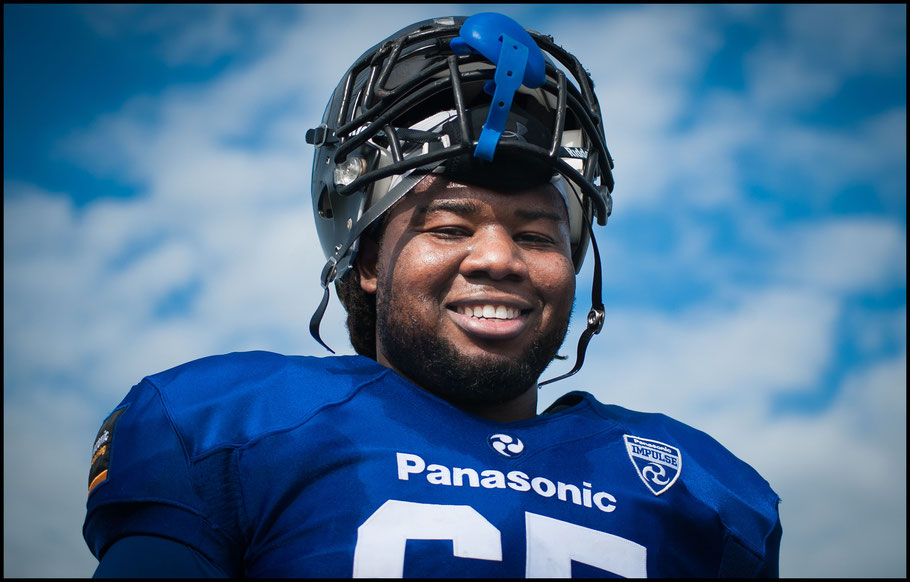 The Impulse head into the season with nine Americans on their roster, five of whom do not count against the four-man quota for foreigners because of links with Japan. By contrast, there are only three similarly exempt players on the combined rosters of all other X1 Super teams.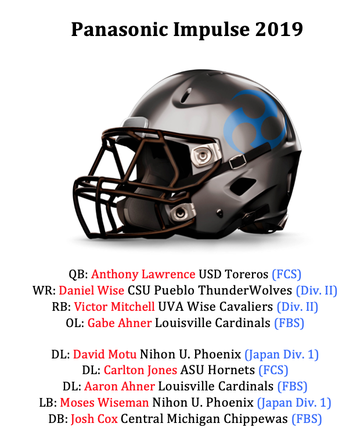 Of the five, offensive lineman Gabe Ahner joins his older brother Aaron, a defensive lineman. The two grew up in Okinawa, attended Kadena High School on the U.S. military base of the same name, and graduated from Louisville University.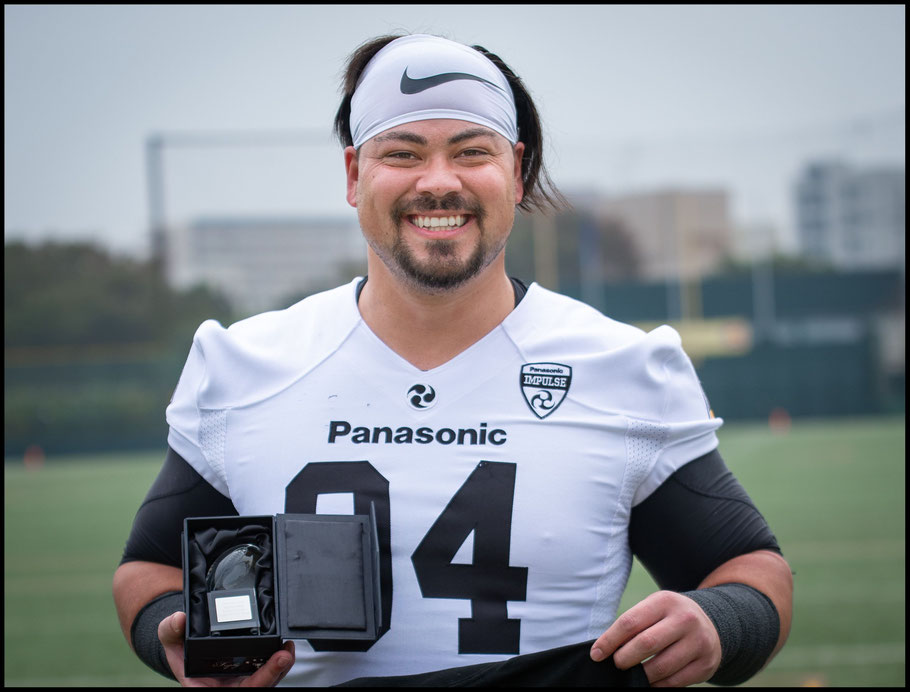 Linebacker Moses Wiseman follows in the path of fellow Nihon University alumnus David Motu, a five-time All X-League selection at defensive lineman. The final non-quota American is running back Victor Mitchell, out of the University of Virginia-Wise, whose mother is Japanese.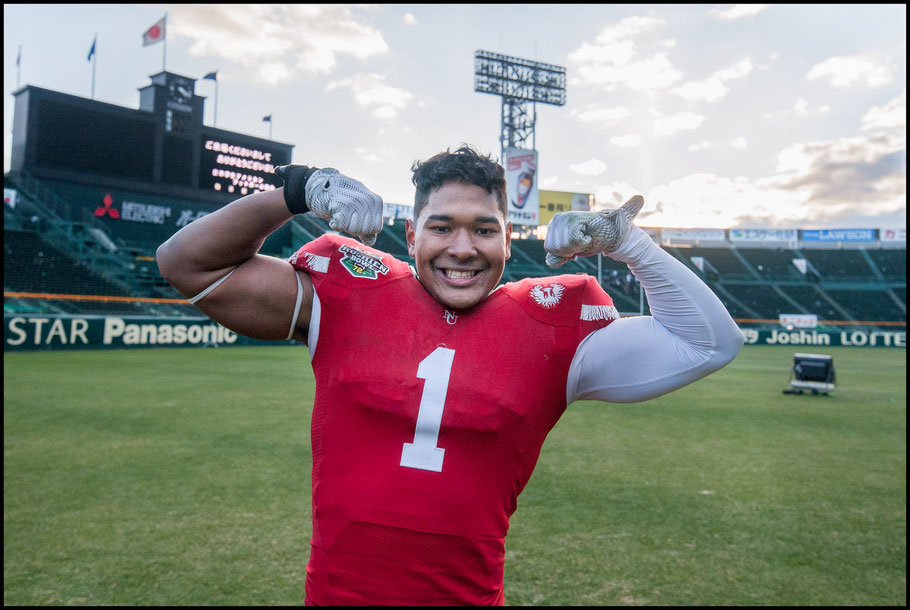 With Anderson and Burns gone, and center Edmond Davis moving to the coaching staff, the Impulse refilled their American quota with quarterback Anthony Lawrence (San Diego), wide receiver Daniel Wise (Colorado State-Pueblo) and defensive back Josh Cox (Central Michigan.) They join two-time All X-League defensive end Carlton Jones.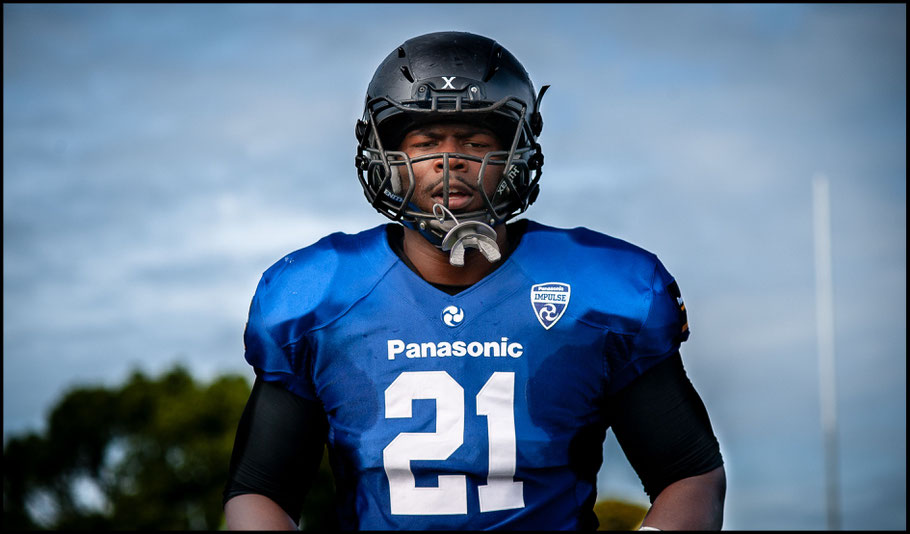 The 185-cm, 88-kg Lawrence comes in with an impressive pile of stats from pass-friendly San Diego, which also gives him an indirect Japanese link. His 12,628 passing yards and 120 touchdowns for his career with the Toreros broke the school record previously held by Mason Mills, who spent two years with the Asahi Beer Silver Star and still holds the single-season X-League record of 2,037 yards. (Current Silver Star running back Jonah Hodges and Fujitsu cornerback Al-Rilwan Adeyemi also hold places in the San Diego record book.)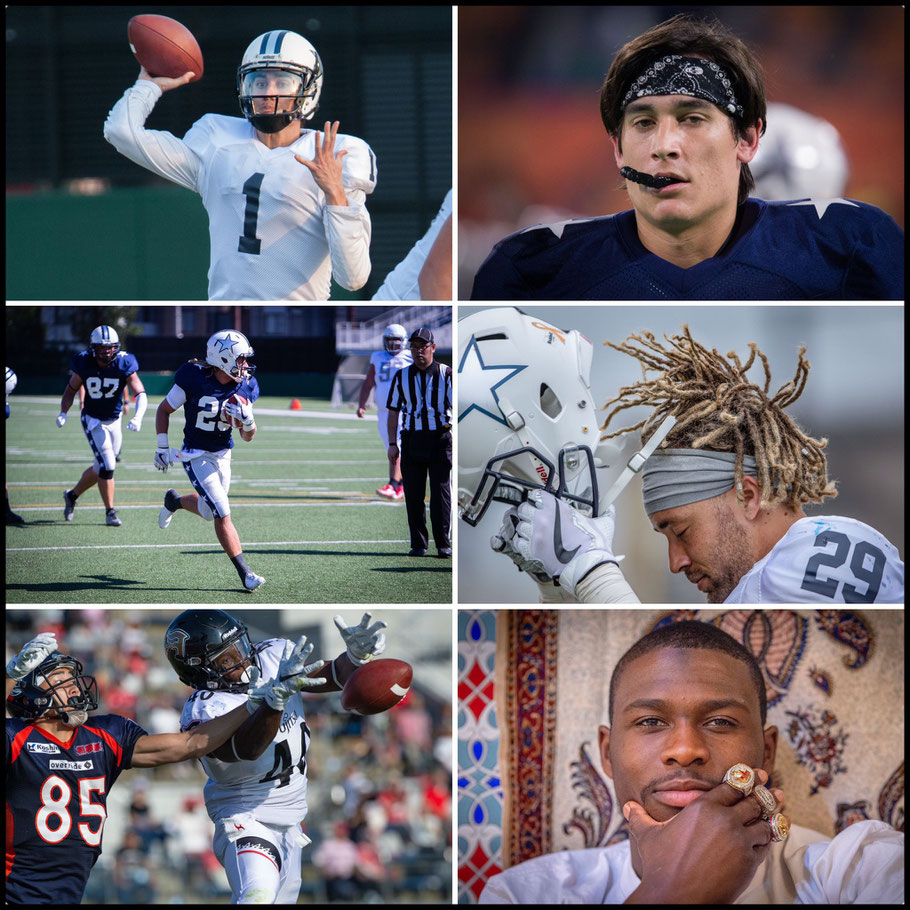 "When you look at Anthony, he's not the biggest, not the strongest, not the fastest, he doesn't have the best arm," San Diego head coach Dale Lindsey told the San Diego Union Tribune during the 2018 season. "He just knows how to play. Instincts, whatever they are, he has them to the max."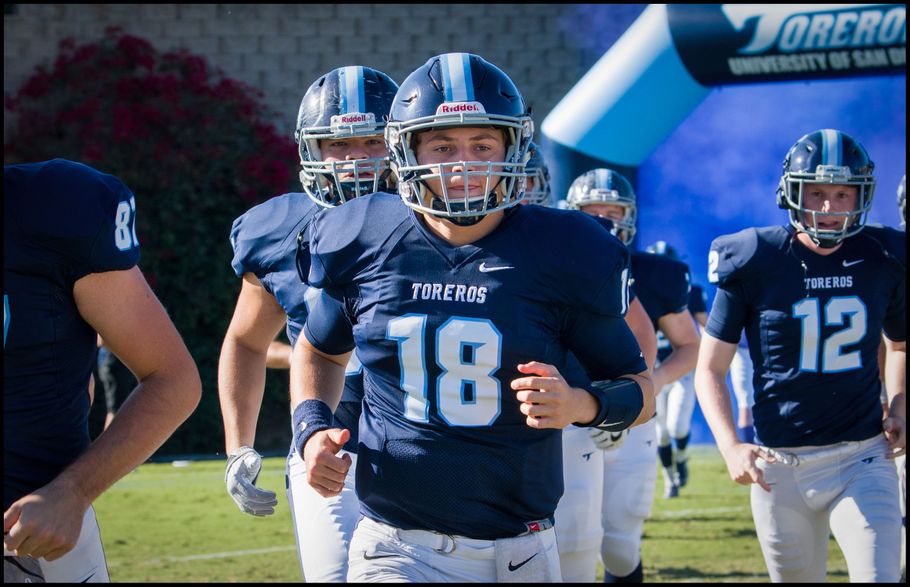 Good instincts aren't all he possesses. In addition to being a two-time Pioneer League offensive player of the year and four-time All League selection, Lawrence was twice named to the league's Academic team. Out of high school, he was also recruited by Ivy League schools Penn and Yale.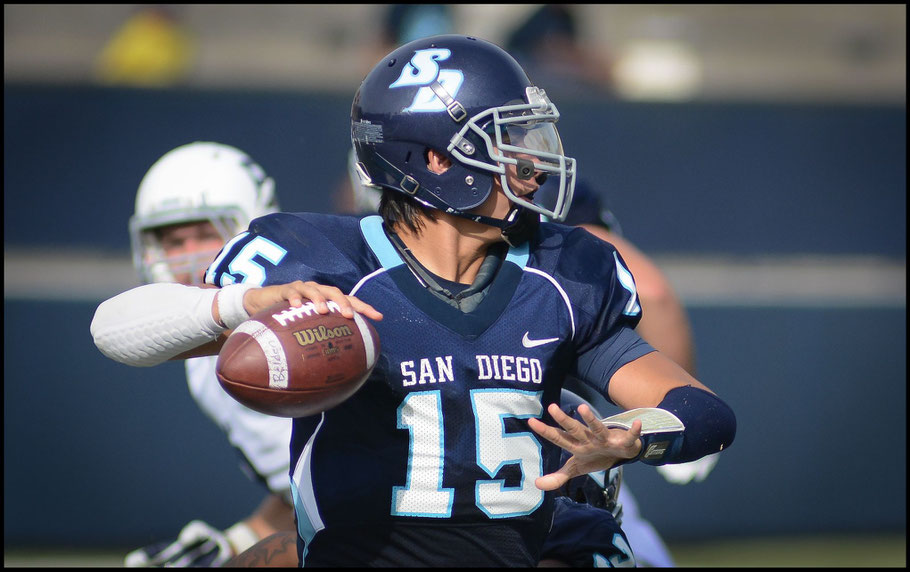 Four of the X1 Super division's American quarterbacks are returning for their second seasons – Fujitsu's Michael Birdsong, Obic's Skyler Howard, Nojima's Jimmy Laughrea, and Elecom's Cody Sokol – having made it through the gauntlet of learning a new system in a foreign language and adjusting to a different culture.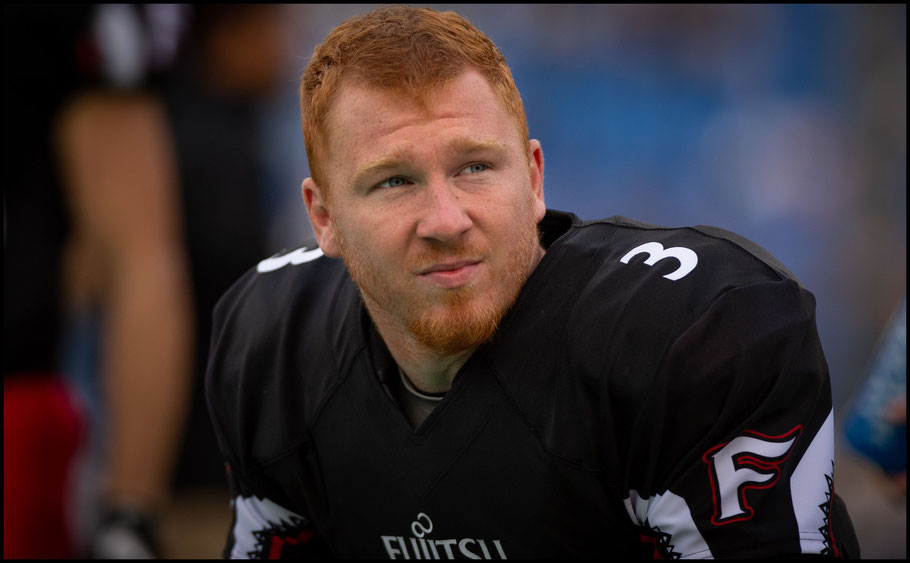 Like Grant, Birdsong had big shoes to fill when Fujitsu brought him in to replace the revered Cameron, who had led the Frontiers to the Japan X Bowl all four years he was here, winning three championships. Not as pure a passer as Cameron, Birdsong relied on athleticism and a hard-nosed style to lead Fujitsu to a third straight championship.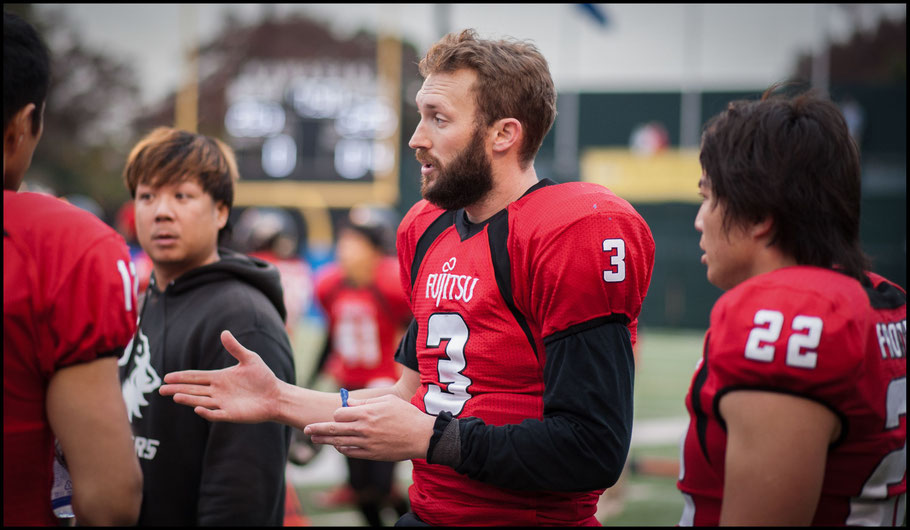 Fujitsu has provided Birdsong with two new targets in highly touted rookie wide receivers Riki Matsui (Kwansei Gakuin University) and Shunya Kotsusa (Hosei University).
Howard, who led the Seagulls to a third straight title in the spring Pearl Bowl tournament, has had his season preparation delayed by personal matters, and might not be ready for the opening game against the Lions on August 25.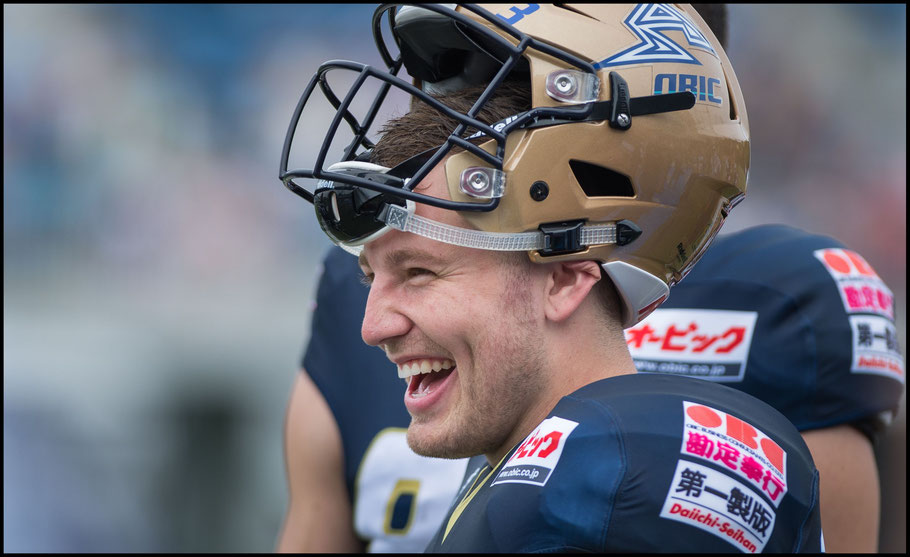 "He came to camp a bit late," Kosho said. "We're at a stage where no matter who comes in at quarterback, we'll be alright." The Seagulls do not play a Big 5 opponent until the fourth week of the season, giving Howard time to get in synch with the offense.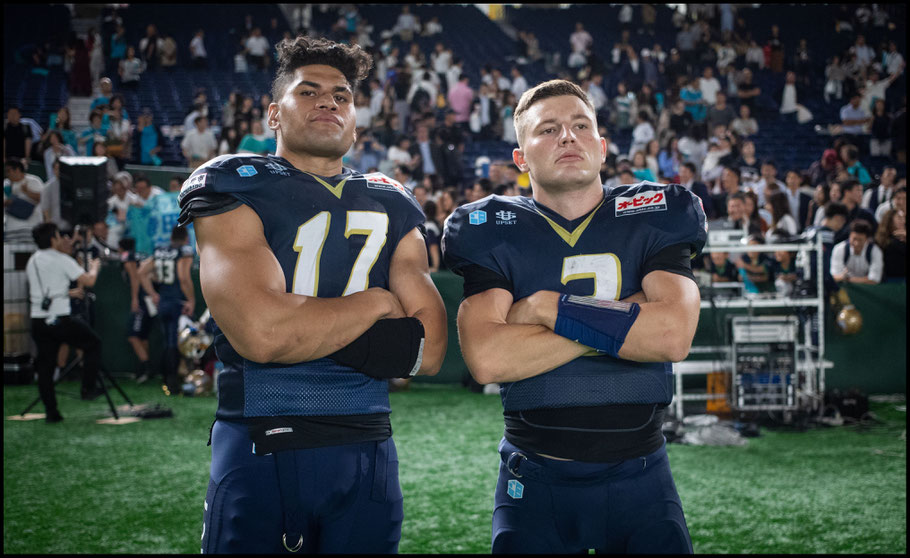 Nojima head coach Takayuki Sunaga has high hopes that Laughrea can finally end his team's frustrating drought – the Rise have not even made the semifinals since 2015, and have yet to advance to the Japan X Bowl.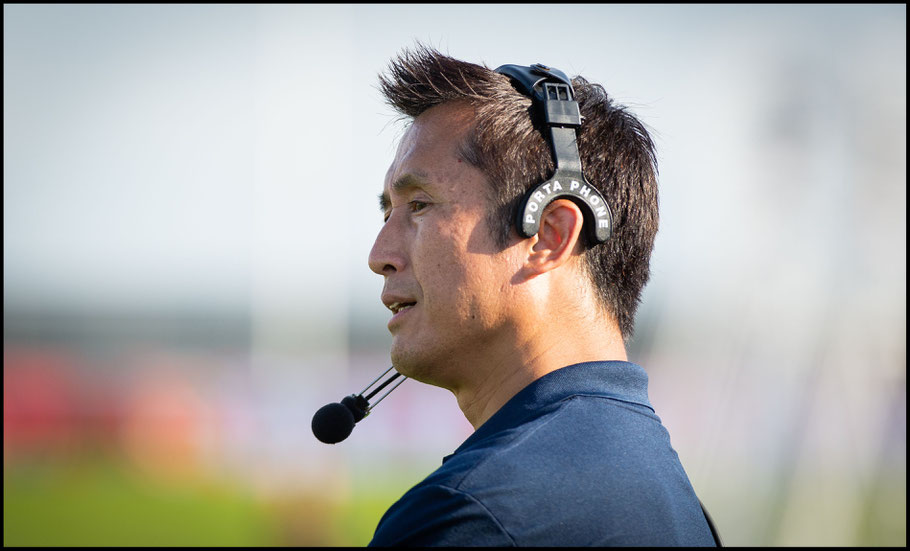 "He's become a real leader," Sunaga says of Laughrea, who finished second among passers behind Sokol last year with 1,341 yards, with 11 touchdowns. To help give their QB more time, the Rise brought in 143-kg offensive lineman Damien Parris, out of Houston. Parris was recently on the roster of the Jacksonville Sharks of the indoor football league.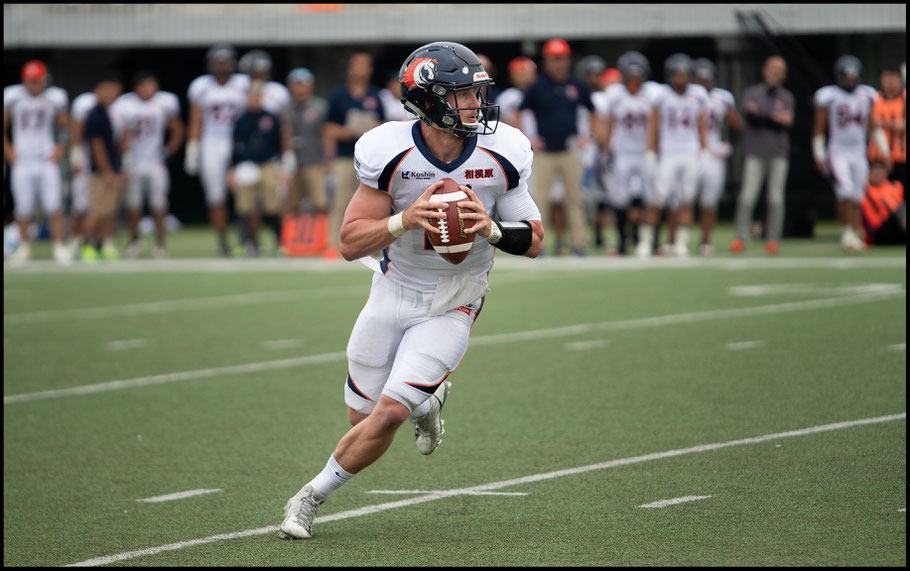 Elecom's Sokol lost his top receiver when Anas Hasic, who led the league with 36 receptions, 461 yards and six touchdowns, was released. But the team brought in a new target in Alfonso Onunwor. The Cleveland native, who transferred from a junior college to Idaho, caught 103 passes for 1,259 yards and nine touchdowns in 24 games over two years for the Vandals.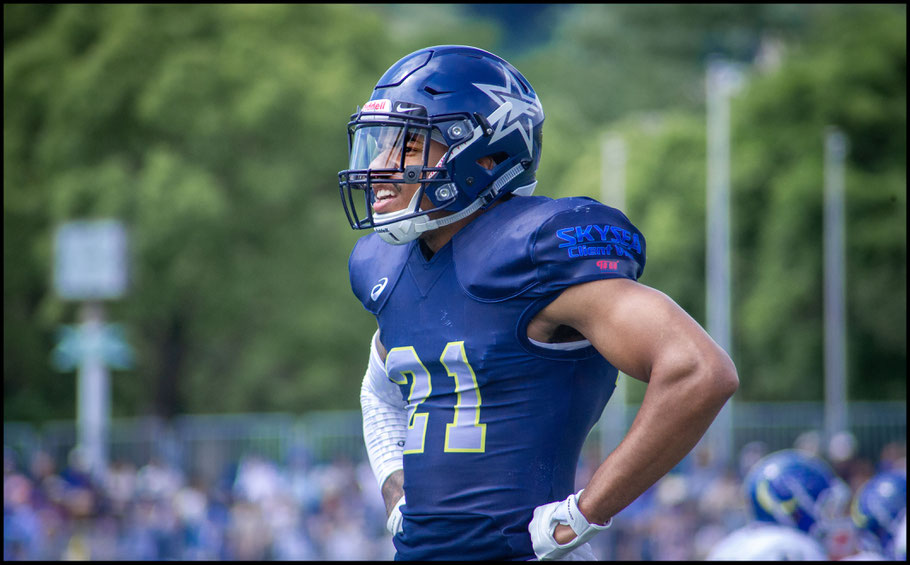 IBM, which has lost in two straight Japan X Bowls to Fujitsu, will be the lone team among the elite sides to feature a Japanese quarterback, as Craft, while taking snaps himself, plans to continue to rely heavily on Yuki Masamoto.
"I still think that Masamoto…can change a game," Craft said. "He's a great thrower, but he can make plays with his legs. He's played a big role in our offense in the last couple of years."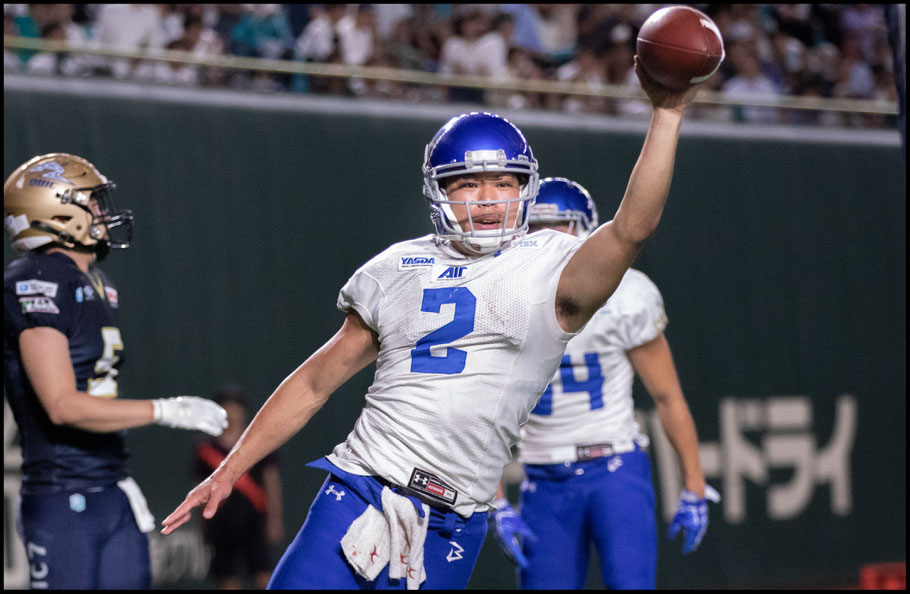 Craft said he is also looking forward to seeing the play of his five-time All X-League defensive end James Brooks.
"I'm really anxious to see James play on defense this year, because he's playing on another level that I haven't seen him play at since he's been here," he said. "He's really motivated, and he's in great shape. He's going to make a big difference for our defense."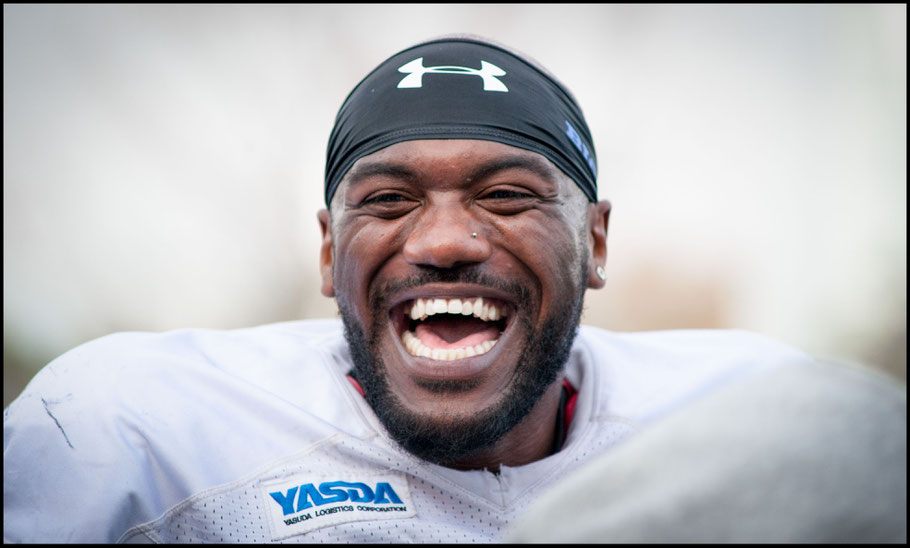 Tokyo Gas kept on its two Americans on offense, quarterback Ikaika Woolsey and powerful running back Andre Whyte, while adding defensive tackle Tim McGee (Jacksonville State) and defensive end/linebacker Jebrai Regan (Gardner Webb). They also picked up wide receiver Yuya Kato, who played at Western Oregon.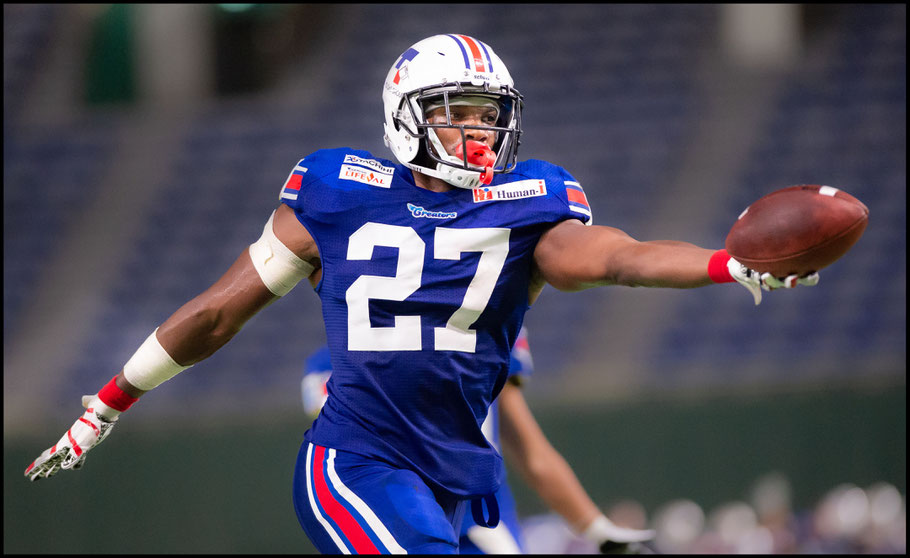 In one scheduling quirk, Tokyo Gas will play none of its regular-season games at the league's main venue (Fujitsu Stadium) in Kawasaki. The Creators will be the visiting team against both Obic and Nojima when they play their annual games at their respective hometown stadiums. They also play in the lone regular season game at Tokyo Dome; and once each at Kobe's Oji Stadium, Yokohama Stadium and Tokyo's Amino Vital Field.
With just enough uncertainty to make things interesting, this season promises to at least be entertaining week in and week out.
"This year is really going to be unlike any year that we've had in the X-League in the past," Craft said. "We're all playing really tough games all season long, and I think that the level of play in Japan has really gone up in the last few years across all teams.
"Each team in this league can jump up and bite you and make a run. I think every single game is going to be exciting, not only for the players but for fans and anybody watching across the league. I hope it's a good season and I hope it's a very well-played season."