Japan: X League Power Rankings as 2018 season set to kick off
Japan's X League kicks off the 2018 season this weekend with some shuffling in the top ranks of the teams.
It's been an offseason of dramatic change all over. Fujitsu lost two of their triplets to retirement, Nojima's Devin Gardner bolted for the CFL, and a couple of All-X League selections found themselves out of the league. The Pearl and Green Bowls went as expected results wise but the performances – both good and bad – gave us an early indication of where teams stood. Plenty of new recruits didn't play in those game though, so as always the first rankings of the year are tough to do. However we've recruited Google's AlphaZero A.I. program to sort through the data and come up with a ranking that is – statistically speaking – 99.99% accurate. So if you aren't happy with your team's placing send your complaints to Mountain View California.
Movements reflect those from the team's last ranking of the 2017 season.
Rank 1
Obic Seagulls
Obic finally seem to have found the QB they needed. Former West Virginia Mountaineer Skyler Howard's fiery heroics throughout the spring saw him voted the number two overall player in the XLeague. While there was some eye-rolling at such a high ranking for someone who has never taken a regular season snap, plenty of people think that Howard could be the man to bring Obic their first championship since 2013. Seagulls have seen their season end at the hands of Fujitsu Frontiers four years in a row. With their arch rivals losing two key members of the back to back championship side 2018 could be the year when Japan's most successful team reasserts its dominance. With no Panasonic or IBM on the schedule Obic will be heavy favorites in five of their six regular season matchups. Frontiers in week five looks like the only real test.
2018 Season Prediction: 6-0
Rank 2
Panasonic Impulse
Like Obic, Panasonic are an All-XLeague player down following the departure of Emory Polley. That's about the only significant change the Kansai powerhouse made this offseason though. Impulse went 6-0 last year before coming out flat in the playoffs. Still though this team has probably the deepest roster in the league and it would be no surprise to see them go undefeated again. The low rankings many of their stars received in the players poll has also added a chip to their collective shoulders. Impulse have a favorable schedule and shouldn't have many problems before they face Fujitsu in week six. With that game once again being in Osaka another undefeated regular season is a strong possibility. The big question is can they keep it going when they face another top four side in the playoffs?
2018 Season Prediction: 6-0
Rank 3
Fujitsu Frontiers
No Colby. No Gino. No three-peat? Sure we'll get flak for having the back to back champions out of the top spot (again) but without having seen either JJ Mathis or Michael Birdsong in action this spring what can we do? Obviously both men are high level football players but will the relative lack of preparation time with their team hurt Fujitsu's chances? Frontiers face a JXB rematch straight out of the gate. No easing into the season for the Kawasaki side. IBM have had their own issues in the preseason but you can be sure they'll be fired up and keen to bury the memory of the shellacking they took in the title game last year. Fujitsu have by far the toughest schedule in the XLeague this year – they play all the other teams in the top five. Of course that means that come playoff time they'll be the most battle-tested side. Regardless of the other changes both on and off the field, Fujitsu's hopes of making it to the Japan X Bowl for a sixth straight year rest on the arm of new QB Michael Birdsong.
2018 Season Prediction: 4-2
Rank 4
IBM Big Blue
Another team with wholesale changes. Not on the field – although the loss of RB Tomokazu Sueyoshi is a big blow – but on the sidelines. Kevin Craft, Big Blue's QB for the past few years has taken over the Head Coaching position from Shinzo Yamada as the latter moves upstairs and focuses on the Underarmor-backed project to create a Japanese version of the NCAA. Thom Kaumeyer moves over from Fujitsu to become the new Defensive Coordinator. It's hard to know how all this will affect things on the field. IBM reached the Pearl Bowl final but performances were mixed throughout the spring. One gets the feeling it'll take a while for everything to gel. The schedule after the opener is a relatively kind one to IBM and if they get things clicking they could well be back in the big show. Last year Big Blue started hot then were up and down. This year look for the team to build momentum as the season progresses.
2018 Season Prediction: 5-1
Rank 5
Nojima Sagamihara Rise
Devin Gardner was a one-man scoring machine last year. He needed to be. Nojima shipped points at an alarming rate against the better sides. Credit to the team for going out and addressing the problem by bringing in not one but two American cornerbacks. The back end should be tighter this season. On the other side of the ball Jimmy Laughrea has the unenviable task of following Gardner. The team gave him help though in the form of TE Hayden Plinke and of course he already has one of the XLeague's best wideouts in Yuhei Yagi to throw to. Rise are one of several teams that are set to be a lot better than they were in the spring. Given that they came within a missed kick of making the Pearl Bowl final that bodes well for the Sagamihara side.
2018 Season Prediction: 3-3
Rank 6
Lixil Deers
20 new players on the Deers, Almost one third of the roster. How many of them will crack the starting lineup remains to be seen. This is a team that seems to be slipping further away from the sides above them every year. Lixil play tough but it's hard to see any way they could beat teams Obic / Fujitsu / Panasonic right now. Despite having their first ever foreign player this season Deers seem determined not to bring in American imports. That's fair enough in a league that is technically amateur but without those 'blue chip' players Lixil is going to find itself further down the pecking order each season.
2018 Season Prediction: 3-3
Rank 7
Asahi Soft Drinks Challengers
Word on the street has it that this is a very different Challengers team. Behind the scenes changes and some high quality new players means Asahi Soft Drinks shouldn't be on the outside looking in again when the playoffs roll around. Makabi Kema-Kaleiwahea was a force on the defense and will be a big loss but Brandon Berry should be a more than capable replacement. Donnie King is now with Fukuoka Suns. Taking his WR slot is Dak Prescott's old target – Robert Johnson from Mississippi (not THAT one). Johnson is one of the players over the last few season who have come to Japan from the GFL but the step up in level shouldn't be an issue for the former SEC wideout. Will Challengers ditch the conservative approach though and air it out more? If they do the Amagasaki side could be one of 2018's surprise packages.
2018 Season Prediction: 3-3
Rank 8
Elecom Kobe Finies
Speaking of surprise packages………
We don't feel at all comfortable ranking Finies below the two teams below them but without seeing how all their impressive new pieces fit together we have to give the benefit of the doubt to Deers / Challengers. Kobe have had some solid imports over the past few seasons but this might be the best combination. Finies get the criminally underrated CB Sean Draper back and he is joined on the defense by former Miami Hurricane Calvin Heurtelou. The 191cm 137kg DL has spent time with the Denver Broncos and Green Bay Packers and should be a force on the line. On the offense the Finies promise to look a lot different than last season. Anas Hasic could well be in the Rookie of the Year conversation at season's end, especially with Cody Sokol throwing him the ball. That's extreme projection though and no one really knows how the new players under a changed coaching regime will do. Elecom were a solid team last season though and seem to have addressed their main issue which was an inability to score points in a hurry. Kobe could well be this season's dark horse but their schedule is a tough one.
2018 Season Prediction: 2-4
Rank 9
Tokyo Gas Creators
No team has ever moved up five places in a single power ranking. Then again no Battle Nine team has ever had four foreign players – three of whom have already played for the top sides in the league. Regardless of whether you think Ikaika Woolsey got a fair shot or not at Obic, the Hawaiian is one of the better QBs in the league and his presence instantly transformed the Creators. The team claimed a first ever Super Nine scalp when it dramatically defeated Silver Star in the spring. That was without three of their four imports remember. It's almost impossible to see Tokyo Gas being worse than 4-2 at minimum given their schedule. A playoff place seems assured.
2018 Season Prediction: 5-1
Rank 10
All Mitsubishi Lions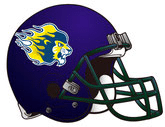 Lions shocked Asahi Beer in last season's wildcard game and then put in a highly creditable performance against Panasonic. Fujitsu game aside they were impressive throughout the spring. Alongside Creators they should qualify for the wildcard. Their matchup on September 29th could decide which team finishes top of the second tier Battle Nine.
2018 Season Prediction: 3-3
Rank 11
Asahi Beer Silver Star
Silver Star's recent struggles continue. After losing in the playoffs to a team they had beaten one week previously Asahi Beer fell to a second Battle Nine side in the spring when Creators turned a last second botched snap on a PAT into a game winning two point conversion. Even worse though was a win barely squeaked out over newly promoted Dentsu – a team that had never even been in X1 until this year. RB Jonah Hodges should help new Australian QB Jared Stegman and the team also brought in defensive help in the form of LB Anthony Wallace. For Silver Star fans there is always the hope that in the Pearl Bowl they were still working out the kinks and easing new players in but until the former champions show something more than what they have in the past year, this is where they are.
2018 Season Prediction: 2-4
Rank 12
Meiji Yasuda Penta Ocean Pirates
So Pirates got drawn in a group with Obic and Fujitsu in the Pearl Bowl. Not sure we learned anything from those two hammerings. Then they finish up with a facile win against a Bulls side that has gone 1-11 over its last twelve games. This team has some decent players but needs more in terms of both quality and quantity. Then again when a side struggling to find talent needlessly hamstrings itself by putting 'no tattoo' rule on their recruiting page it's hard to have much sympathy.
2018 Season Prediction: 3-3
Rank 13
As One Black Eagles
As One again get the softest schedule relative to their level in the league. Cyclones and newly promoted Sidewinders twice each. Their second Super Nine opponent is Silver Star as well. Even so it's hard to see
them reach the wildcard three years running given the improvements Creators have made.
2018 Season Prediction: 3-3
Rank 14
Fuji Xerox Minerva AFC
What a 2017 it was for Minerva. Without a victory in X1 for seven years and then they go and win three on the trot narrowly missing out on a playoff spot. Very hard to see them replicating that this season though. Minerva do face two of the three teams they beat last year but they also have some very tough matchups.
2018 Season Prediction: 1-5
Rank 15
Dentsu Caterpillars
Caterpillars will make their bow in X1 with an all new color scheme and a logo for the first time. They've already raised some eyebrows by running Silver Star close and they may not be the punching bags some people expected.
2018 Season Prediction: 2-4
Rank 16
Nagoya Cyclones
Cyclones missed a chance to reach the playoffs last season saving their worst performance of the year for the final week matchup with Minerva. Central Japan's only team get just one game in Nagoya again but a favorable schedule means that playoff spot could become a reality if Lions or Creators drop a game they shouldn't.
2018 Season Prediction: 4-2
Rank 17
Sidewinders
Sidewinders are back. The Osaka side got revenge against the team that relegated them last year, downing HawkEye in the promotion / relegation playoff matchup. We have them down for a rough season but the reality is there isn't a huge difference between the five or six teams at this level. They could just as easily go 5-1 as 1-5
2018 Season Prediction: 1-5
Rank 18
Bulls Football Club
After a soul-crushing 2017 Bulls somehow ended up being the only X1 side to win their promotion / relegation matchup. The Saitama based team will be up against it again this year as evidenced by the fact they were outscored 114-9 in three games this spring. Obic in the opener isn't a game that should even be on the schedule. Four years ago the Seagulls annihilated the Bulls 100-0. A repeat of that scoreline is a real possibility. The XLeague needs to stop matching up the bottom Battle Nine sides against the top four teams as game like that are bad for everyone involved and the league in general.
2018 Season Prediction: 1-5