Japan's X League heads into Week 3 with 3 teams still unbeaten
As the X League gets set for the third weekend of play, three teams remain undefeated as the Nojima Sagamihara Rise, Fujitsu Frontiers and Panasonic Impulse all have 2-0 records.
The Rise surprised the Obic Seagulls last week 18-17 after trailing 17-0 while Fujitsu, the defending champions, had no trouble taking care of Asahi Beer Silver Star, whipping them 48-7. The Panasonic Impulse also had a tough game, finally edging the Asahi Soft Drinks Challengers 19-12.
All three should emerge with 3-0 records following this weekend.
The feature game of the weekend is the Elecom Kobe Finies facing the Asahi Soft Drinks Challengers with Alex Niznak at quarterback. Both are 1-1 and need the win to keep pace in the standings.
Euro veteran quarterback, Australian Jared Stegman, leads his Asahi Beer Silver Star into battle against a tough IBM Big Blue squad. Both teams are 1-1 and the Silver Star are coming off of an embarrassing 48-7 pummeling at the hands of the Frontiers. Both need this win badly.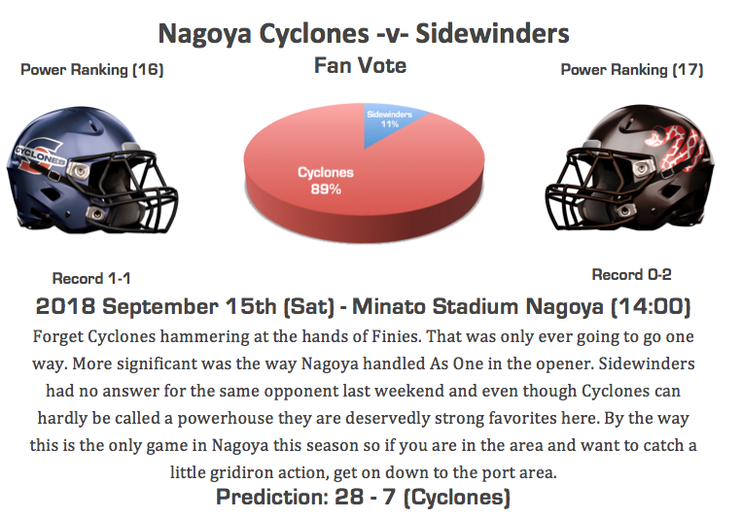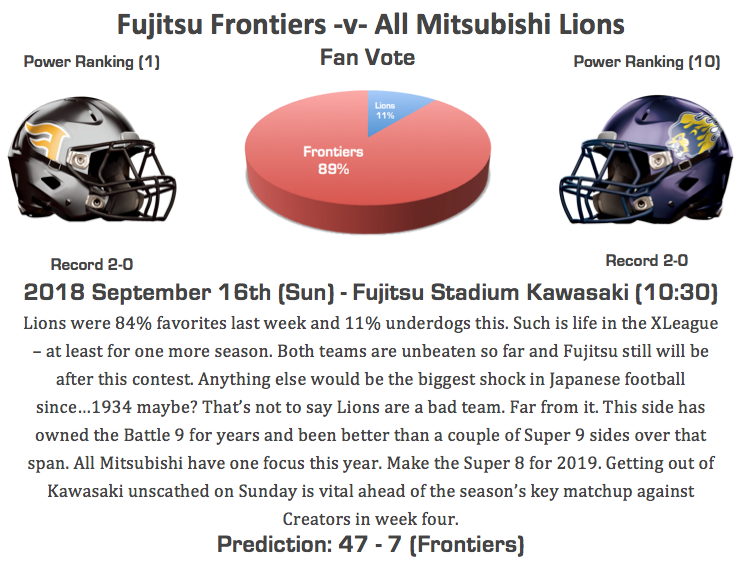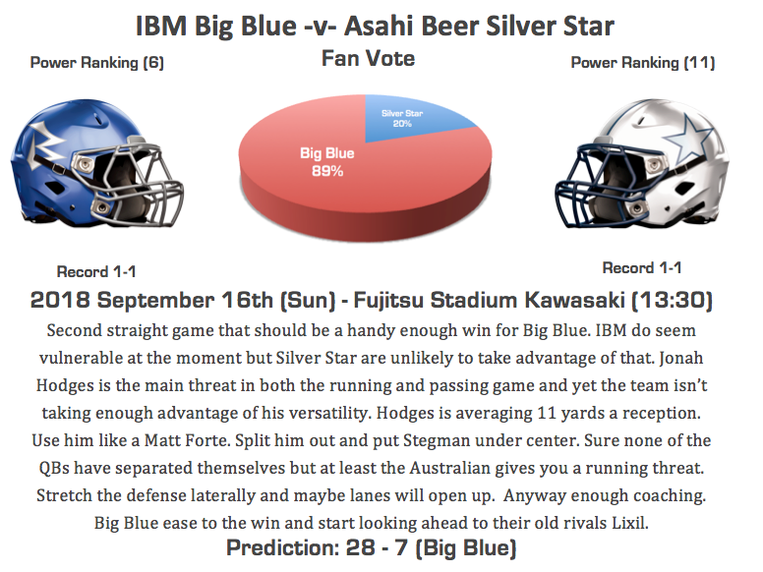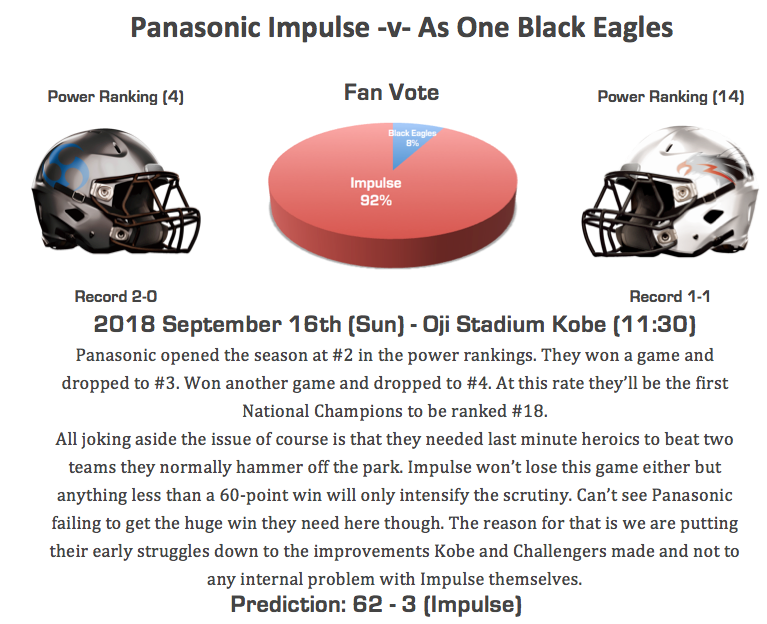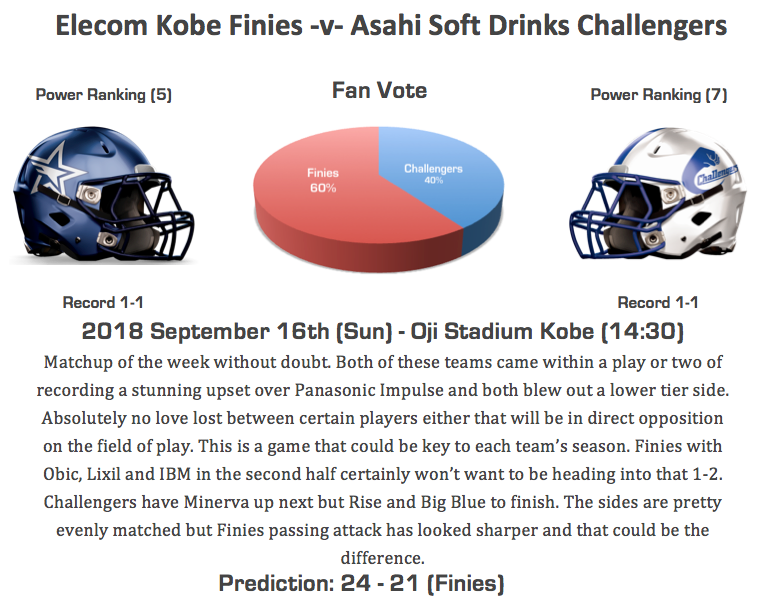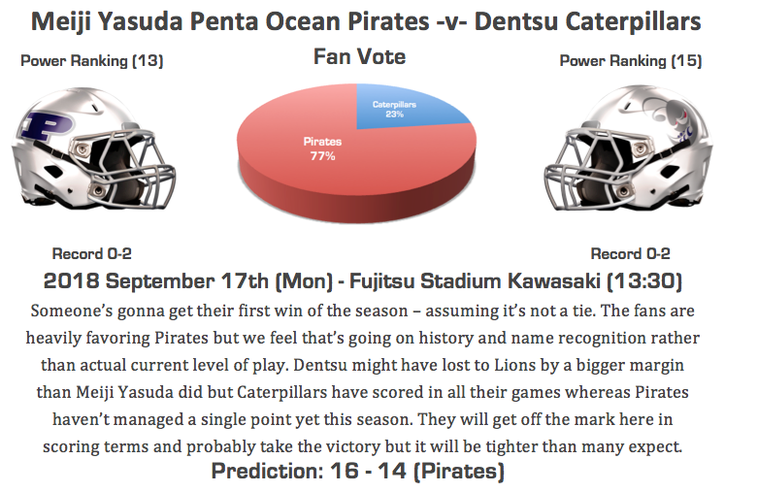 ff