LIVESTREAM CFL: Labour Day Weekend – Edmonton Elks @ Calgary Stampeders, Sept. 5, 01:00 CET (1 am, 7 pm Sept. 4, EDT)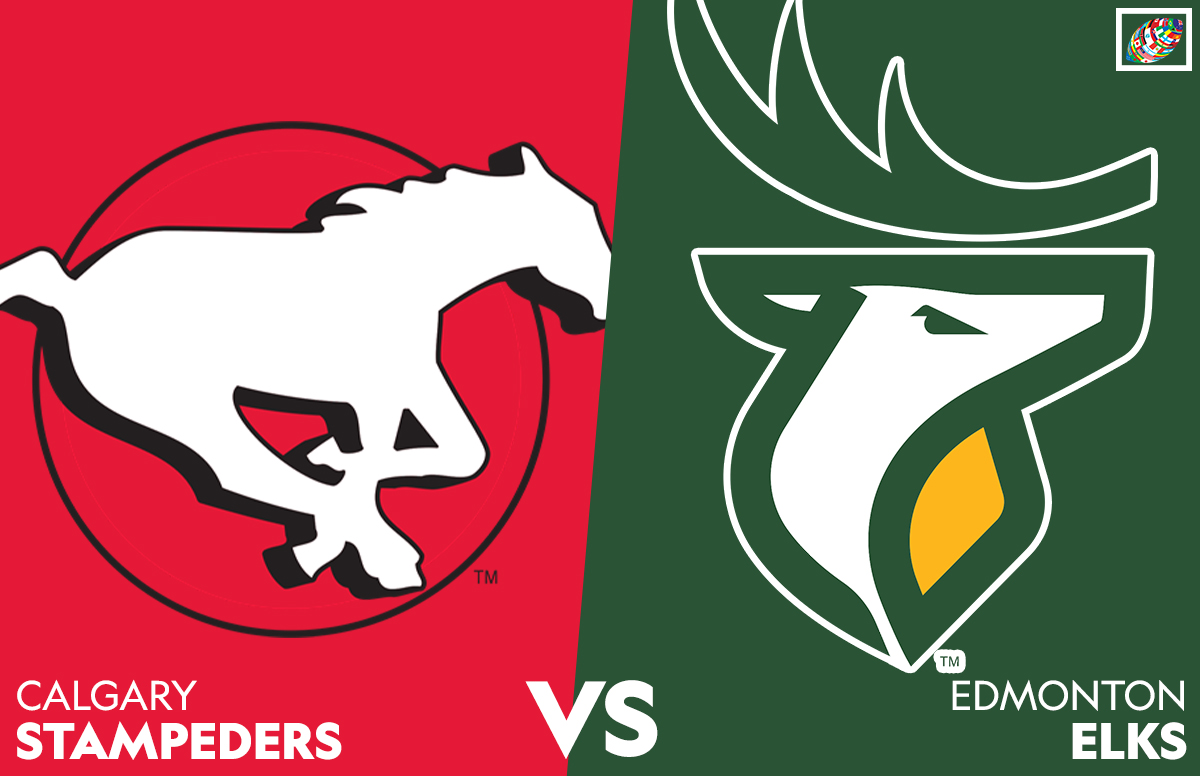 CALGARY — The Edmonton Elks head to Calgary to take on the Stampeders to close out the OK Tire Labour Day Weekend in what has become a critical battle for positioning in the West Division.
Two straight wins, including one that snapped their 22-game home losing streak, has put the Elks just two points behind the fourth place Stampeders. The provincial rivals will be meeting for the first time this season and the game marks the front half of a home-and-home.
The Stampeders couldn't slow the Toronto Argonauts in Week 12 as they dropped a 39-31 decision.
Quarterback Tre Ford has firmly asserted himself as the leader of head coach Chris Jones' offence after throwing for 317 yards and a touchdown in their 30-20 win against Ottawa last week. He also led all rushers with 74 yards, indicating the Stampeders defence will need to be ready for a diverse offensive scheme.
» Depth Chart: EDM | CGY
The steadying presence under centre for the Elks has allowed the receiving corps to find its stride. Eugene Lewis is coming off a 112-yard performance, while Steven Dunbar Jr, Emmanuel Arceneaux and Gavin Cobb have stepped up in recent weeks.
The Stamps secondary has been stellar against the pass, surrendering 245.9 yards per game. Defensive back Kobe Williams had an interception against the Argos and will look to lead the way again.
Elks running back Kevin Brown has also been a reliable option on the ground, giving Jones plenty of possibilities in that aspect of the offence. With the Stamps ranking in the bottom half of the league against the run, Jones won't hesitate to hand the ball to Brown or allow Ford call his own number when necessary.
Decisions have to be made quickly though, as the Stamps have been excellent at applying pressure on opposing quarterbacks with 32 sacks, led by defensive lineman Mike Rose with seven.
Behind Rose, linebacker Micah Awe tops the team with 77 defensive tackles.
When the defence gets the offence on the field, quarterback Jake Maier is sure to be playing with plenty of confidence after a 387-yard, four touchdown game against the Argos. It's the type of performance head coach Dave Dickenson knows his pivot is capable of.
It was only a few weeks ago that receiver Reggie Begelton said they needed to look within to right the ship and he took his own words to heart, stepping up for nine catches and 203 yards a week ago. If he can come close to that again, combined with the strong play of Marken Michel and Markeith Ambles, it could be a long night for the Elks secondary.
The backend of Edmonton's defence is no slouch, however, as they've held their opposition to 256 pass yards a game thanks to the efforts of Ed Gainey, Scott Hutter and Marcus Lewis.
Arguably their best defensive player has been linebacker Nyles Morgan who's among the league leaders in defensive tackles and total defensive plays. Joining him up front is AC Leonard and his nine sacks.
The play of Morgan and Leonard will be important given the Stamps stellar run game. Ka'Deem Carey and Dedrick Mills form one of the best duos in the league.
While he's been happy with his team's effort the past two weeks, Jones knows they have to remain focused on the task at hand.
"You just look at the next game at this point," Jones told reporters. "You don't change what you do. We know who they are, they know who we are, it's no secret. There's a lot of coaches familiarity on both sides. It's going to be a really good two-game series."
On the other sideline, Dickenson knows Labour Day can be a turning point in the season and expects his players to come ready to play against a team they're close with in the standings.
"I've heard this saying many times, the CFL season starts at Labour Day," Dickenson told reporters. "I think we can still get to that ultimate finish line for us, which is a Grey Cup game. It's starting to be must-have wins. They've been playing better and better, their confidence is there. We need to build our own momentum and try to get back to our winning ways and string some together."
Edmonton can move into a tie with Calgary in the West Division with a victory, while the Stamps are attempting to put four points between themselves and the Elks.