LIVESTREAM France: Aix Argonautes @ Nice Dauphins, March 18, 19:00 CET (7 pm, 2 pm EDT).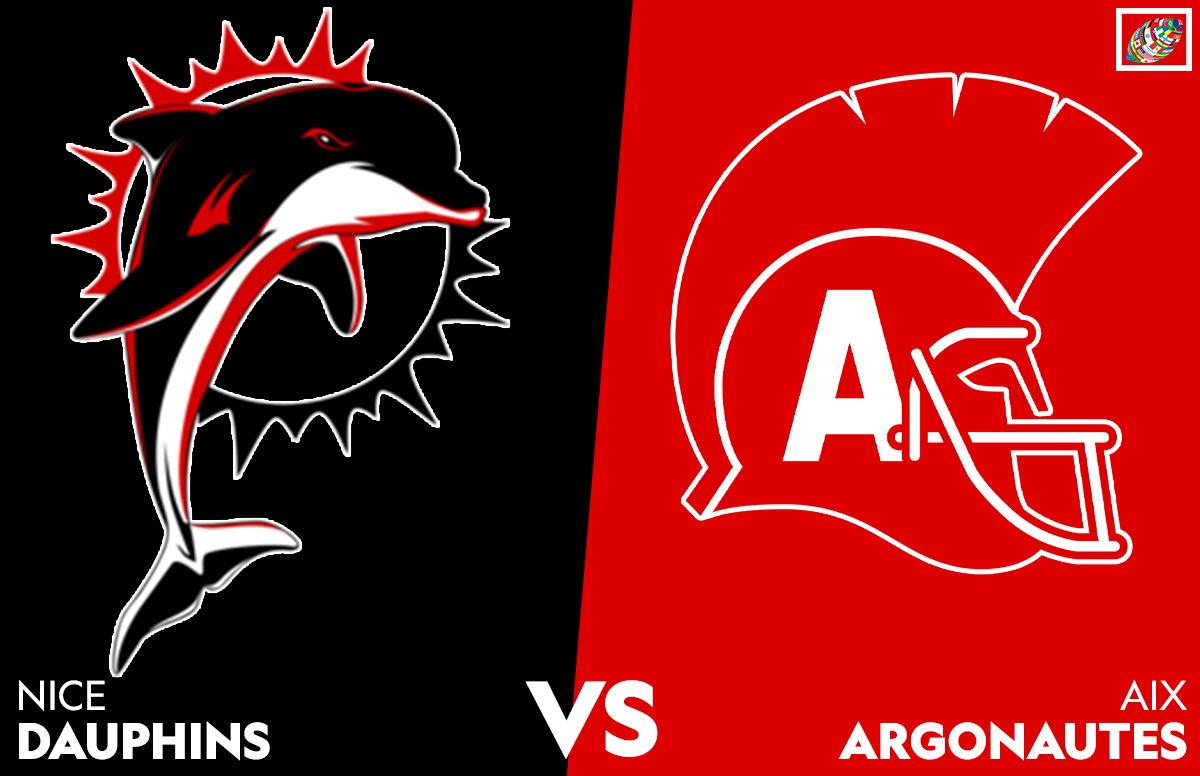 The Nice Dauphins (2-1) will be welcoming the Aix-en-Provence Argonautes (1-3) to Nice as the French Elite D1 hits the midseason mark of the 2023 season.
The Dauphins opened the year by beating Grenoble 36-3 but lost 20-15 to the Grizzlys before downing Toulouse Ours 13-6. Meanwhile, the Argonautes lost to Toulouse 17-7 and to the Marseilles Blue Stars 36-0 before rebounding with a 15-0 shutout over Grenoble. However, they dropped a 14-7 decision to Catalans last week.
In other words, despite their disparate records, it would seem that these two teams are fairly evenly matched.
The Dauphins last played in France's top division in 2017 but after an excellent 2022 campaign in the second tier brought back much of the core that had them knocking at the door the last few seasons. The wins over Grenoble and Toulouse were proof that the formula works. National team quarterback Sullivan Silverio leads the offense while linebacker Benjamin Touati heads up a defense that has allowed only 9.6 points a game.
The Argonautes have proven that they can keep pace and could well make this an interesting matchup.
Aix Argonautes @ Nice Dauphins, March 18, 19:00 CET (7 pm, 2 pm EDT)