LIVESTREAM Preseason CFL: Edmonton Elks @ Calgary Stampeders, May 22, 22:30 CET (10:30 pm, 4:30 pm EDT)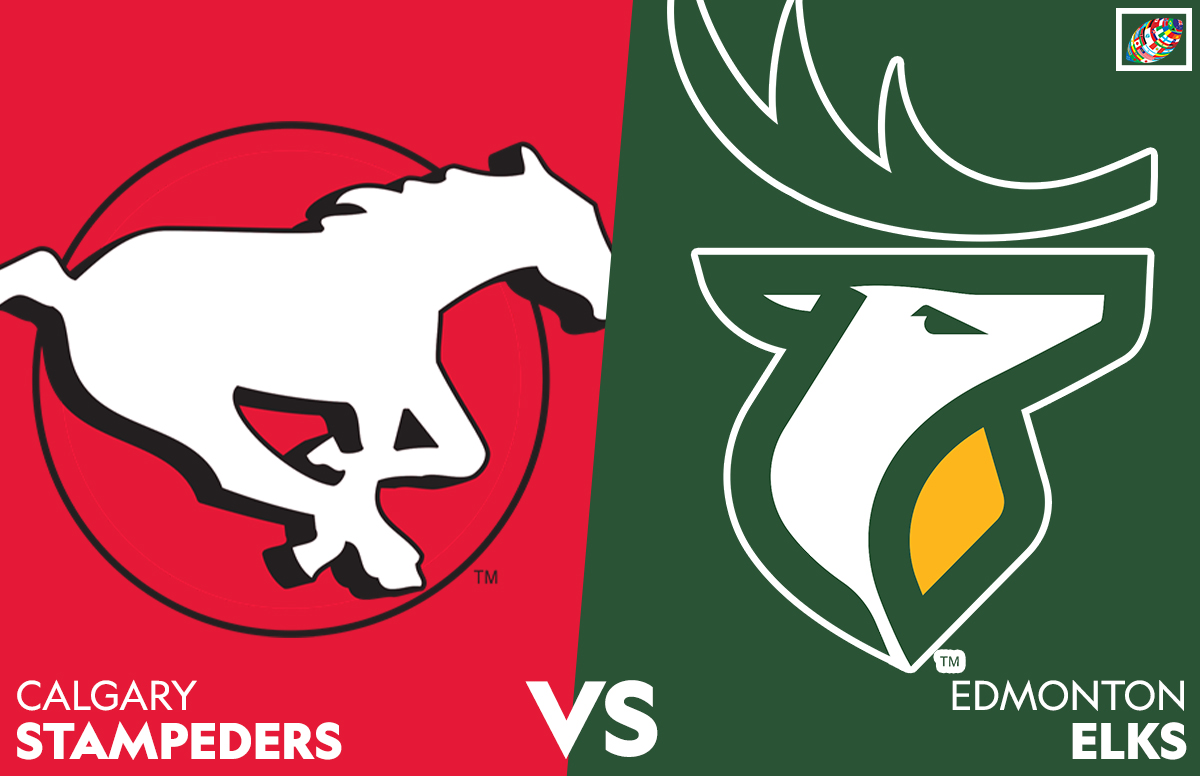 By Chris O'Leary
When the Edmonton Elks and the Calgary Stampeders set foot on the turf at McMahon Stadium on Monday afternoon (4 p.m. ET, available on CFL Preseason Live), it'll be far from your standard, regular season game.
Taylor Cornelius? Jake Maier? Don't expect to see a lot of them.
Eugene Lewis? Malik Henry? Ka'Deem Carey, Kevin Brown? Probably not much.
We know where the stars of each of these teams stand and what's expected of them this season. Monday's game and the other eight that will follow before things get real in Week 1 — which kicks off, appropriately enough back in Calgary on June 8 — is about the players that we may not know quite well yet.
Preseason CFL: Edmonton Elks @ Calgary Stampeders, May 22, 22:30 CET (10:30 pm, 4:30 pm EDT)
The preseason is here and with Monday afternoon's kickoff, we'll start to see how rosters might take shape for this season.
For the game that's in front of us tomorrow, we can expect something of a youth movement from the Elks. Beyond Cornelius etched in as their. No. 1 pivot, Tre Ford stands firmly as the No. 2. 630 CHED's Dave Campbell anticipates that much, with the exception of the offensive line, which can provide quality protection to allow the Elks' coaching staff to give Kai Locksley a good look.
OUTSIDE OF THE O-LINE I WOULD EXPECT A YOUNG LINEUP TO PLAY IN CALGARY ON MONDAY. I DON'T BELIEVE CORNELIUS OR FORD WILL PLAY SO LIKELY KAI LOCKSLEY WILL START AT QB. #ELKS #CFL

— DAVE CAMPBELL (@DAVE_CHED) MAY 20, 2023
You can expect something similar from the home team in Monday's game, even with Stamps general manager and head coach Dave Dickenson saying it's possible he'll throw some of his starters in the game for up to a half.
Maier is obviously The Guy in Calgary, but Dickenson said from that second spot would be an open competition, despite Tommy Stevens — perhaps the scrambliest QB in the league, based on what we saw from him last season — having a strong showing in the role last year.
That leaves Stevens with two other QBs in Red and White — Logan Bonner and Chris Reynolds — vying for some on-field time both on Monday and into the Stamps' final preseason game on Thursday, June 1 in BC.