LIVESTREAM Spain: Badalona Dracs @L'Hospitalet Pioners, Feb. 4, 16:00 CET (4 pm, 10 am, ET)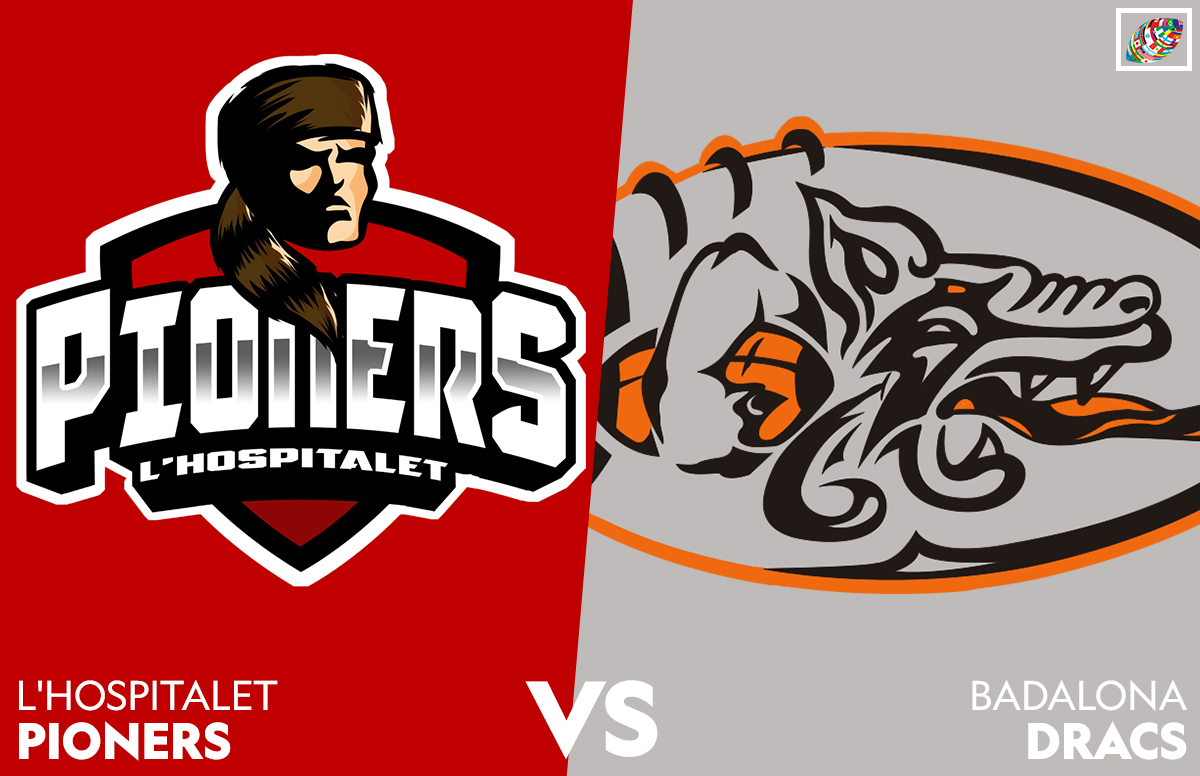 The Badalona Dracs (1-0) will pay a visit to the L'Hospitalet Pioners (1-1) Saturday, February 4 as the Spanish National League of American Football heads into its fourth weekend of play.
The Dracs opened their LNFA season by blanking the Zaragoza Hurricanes 13-0 while L'Hospitalet downed the Valencia Firebats 37-15 on opening weekend but then dropped a 20-12 decision to the Mallorca Voltors.
These two teams faced each other twice in 2022 with Badalona handing the Pioners a pair of lopsided losses, 48-3 and 54-14.
Badalona, 2021 Spanish champions, had a tough time against the Hurricanes and the 13-0 score was a surprise for many. New quarterback Kevin Doyle (University of Arizona, Div. I) tossed a first half touchdown pass to Borja Vilanova, but the Dracs did not find the end zone again until there was less than two minutes on the clock. Running back Edu Molina finally put the game away for the Barcelona based squad with a late touchdown.
Doyle, who was LNFA MVP in 2022 with Zaragoza, will need to kick start this Badalona offense against a Pioners squad that will likely offer better opposition.
For the Pioners, quarterback Adrián Moreno and Brazilian running back Jean Carlos Barbosa are the keys. Moreno scored twice in the win over Valencia and tossed two touchdown passes against Mallorca. Barbosa was a force against the Firebats, scoring twice but was kept out of the end zone in the loss to the Voltors. The offense has to find some consistency to have a chance today against Badalona.
Watch the game live here. Badalona Dracs @L'Hospitalet Pioners, Feb. 4, 16:00 CET (4 pm, 10 am, ET)