LIVESTREAM Spain: Mallorca Voltors @ Zaragoza Hurricanes, March 18, 18:00 CET (6 pm, 1 pm EDT)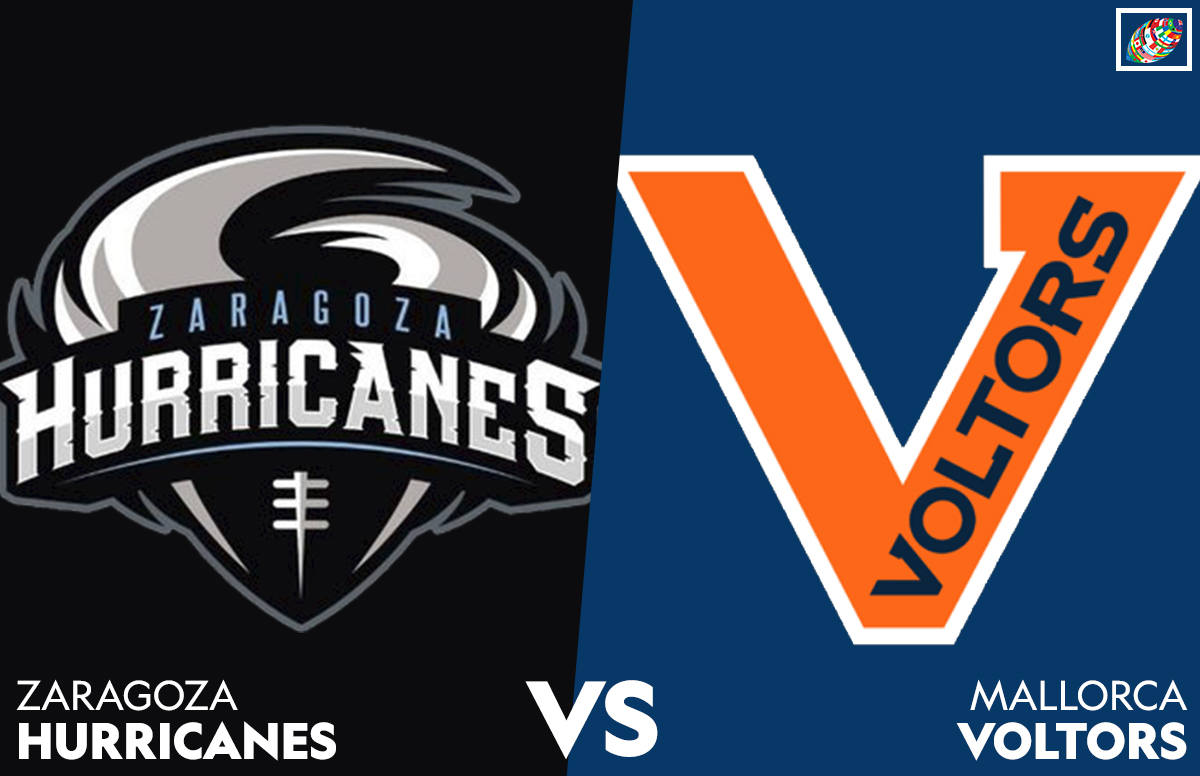 In the lone game in the Spanish National League of American Football, LNFA, this weekend, the Mallorca Voltors (4-2) travel to Zaragoza to face the Zaragoza Hurricanes (2-4).
This is the second meeting between the two teams this year. Mallorca edged the Hurricanes 3-0 back on January 28.
The Hurricanes occupy fourth place in the Eastern Conference after picking up back-to-back wins (against L'Hospitalet Pioners and Valencia Firebats) following a three-game losing skid before losing 27-21 to the Badalona Dracs. Mallorca has shown all season that they are a tough team to beat with big wins in the eastern conference over Valencia and Zaragoza. However, they did lose their first game falling to a strong Badalona Dracs team 17-6 before rebounding with a 21-14 win over the Pioners. Last week though, they were upset at home by the Firebats, 35-34.
Zaragoza's quarterback, Ricardo Yereth, suffered a leg injury earlier in the season but hopefully has returned.  He will have plenty of weapons to connect with, starting with wide receivers Aaron David and Luis Sanchez. Defensive lineman Prince Bafhoh gives the Hurricanes a presence along its defensive line.
Mallorca's young Spanish quarterback Diego Lliteras has played well as one of the league's few homegrown passers. Expect him to continue to look for Javier Alberola who has been one of the league's top scorers so far this season.
On defense, the Voltors feature Francisco Olivas and defensive lineman Nicolas Barrientos who has multiple sacks this season. They will look to dominate at the line of scrimmage today.
A win by Mallorca today would wrap up the final playoff spot so look for the Voltors to be playing with full intensity from the opening whistle.
Mallorca Voltors @ Zaragoza Hurricanes, March 18, 18:00 CET (6 pm, 1 pm EDT)