LIVESTREAM WESTERN SEMIFINAL: Calgary Stampeders @ BC Lions, Nov. 4, 23:30 CET (11:30 pm, 6:30 pm ET)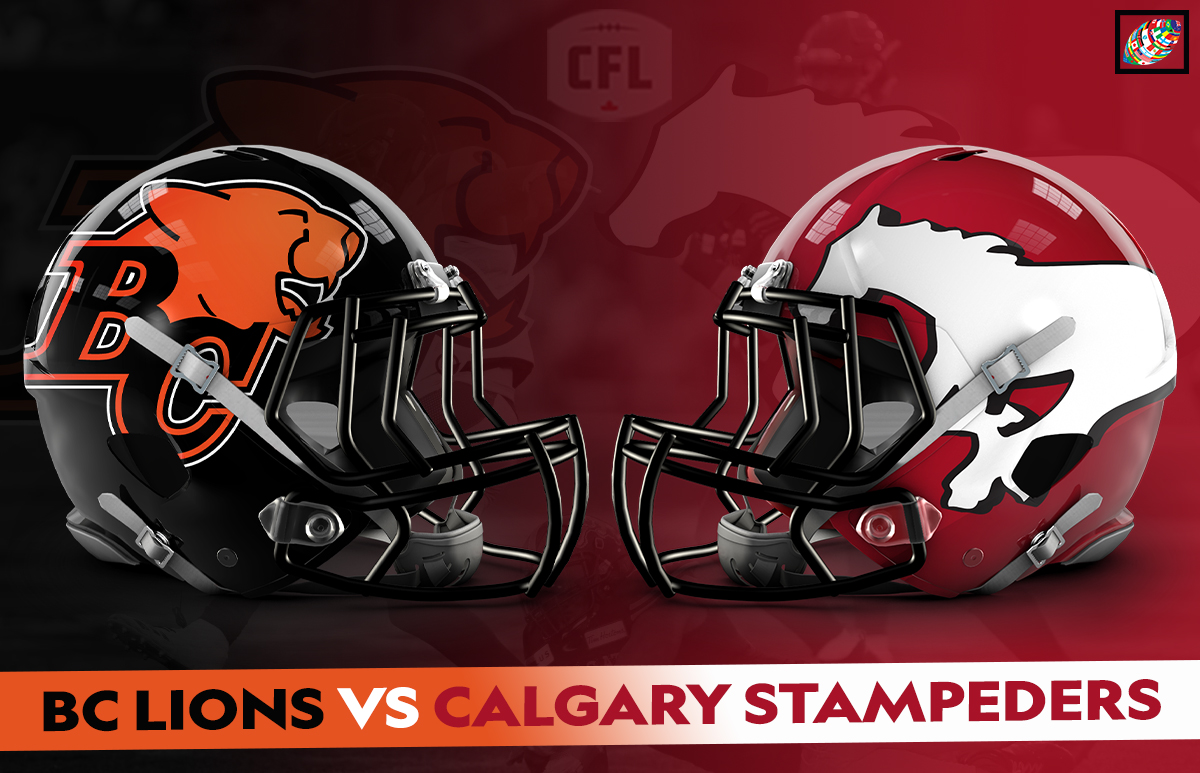 VANCOUVER — There is something to be said about second chances.
The Calgary Stampeders travel to Vancouver to face the Lions in the Western Semi-Final with plenty of the main characters looking for another opportunity. Sure, it's the second straight year they meet in the post-season, but it's also the second crack at a playoff victory for the two starting pivots in Vernon Adams Jr. and Jake Maier.
Adams Jr. waited patiently for his chance after last appearing in a post-season game in 2019 with the Montreal Alouettes. Maier meanwhile was there last year when the Orange and Black led by Nathan Rourke put an end to their Grey Cup dreams.
The Lions are also looking for a chance to avenge a 41-16 Week 20 loss at home to these very same Stampeders. Who will make the most of their second chance?
» Depth Charts: CGY | BC
With a high flying offence and a stout defence, BC is built for games like this, as Adams Jr. enjoyed a regular season that saw him lead the league in passing yards with 4,769 and finish second with 31 touchdowns.
There's no shortage of options in the Lions receiving game, giving the veteran pivot the chance to spread the field. Leading the way is Keon Hatcher and Alexander Hollins who ranked second and fifth in the CFL in yards. The threats don't stop there though, as Justin McInnis, Dominique Rhymes and Lucky Whitehead all possess game breaking ability.
They'll be put to the test by one of the league's best secondary's. The last time the two met in Week 20 at BC Place, a game that finished in a 41-16 Stampeders win, linebackers Micah Awe and Cameron Judge, along with defensive backs Nick Statz and Kobe Williams all had an interception. That's not to mention the veteran presence Jonathan Moxey and Tre Roberson provide downfield.
Adams Jr. knows he'll be seeing the Stampeders best effort once kickoff arrives.
"We're ready for Calgary to bring their best shot," Adams Jr. told bclions.com. "We're going to bring our best shot and we're going to do some good things this Saturday. As a pro team you have to adjust to what you see on the fly and communicate on the sideline, and play our best football. We play this game to become champions."
Awe and Judge also draw the assignment of shutting down the Lions run game behind a defensive line that's allowed 124.8 yards per game this season, which was the second most in the league. The play of defensive lineman Julian Howsare and Mike Moore off the edge will also be pivotal is slowing Taquan Mizzell.
The Lions would love to get as much production as possible out of their running back. Mizzell is coming off a rookie campaign that saw him rush for 773 yards.
When it comes to the Stampeders offence, it's all about protecting the football for quarterback Jake Maier. Having appeared in all 18 games, Maier is averaging 235.4 passing yards and has 19 touchdowns to 15 interceptions.
When he drops back, it's no secret who he's looking for with his first read as Reggie Begelton has guided the Stamps receiving game with 1,119 yards.
As is the case for successful playoff teams, it takes more than one player to get it done. Look for Luther Hakunavanhu, Marken Michel and Tre Odoms-Dukes to step up when Begelton isn't open.
And they'll need to given the experience the Lions possess in their secondary. Garry Peters has four interceptions and Adrian Greene, TJ Lee and Marcus Sayles have made the lives of opposing quarterbacks difficult all season long.
Stamps head coach Dave Dickenson should have no issues going to his ground game as he has one of the best backs in the league in Ka'Deem Carey.
Up front for the Lions, it'll be sacks leader and single-season record-holder for a National Mathieu Betts alongside Woody Baron tasked with stuffing the run and making Maier uncomfortable. It's a defensive line that will take the field without Sione Teuhema who's serving a one-game suspension.
Behind Betts and Baron, Ben Hladik and Josh Woods wait at linebacker for a defence that's held rushers to the fourth fewest yards of any team.
Dickenson is preaching that this game represents a fresh start and a chance to do something special.
"Everybody's is 0-0," Dickenson told stampeders.com. "We have to earn it. We have to go play a great game on the road. Not that we can't do that, we've shown we can. I'm excited to see which team shows up and excited for these guys, the opportunity that's there. I do want to make sure they understand it's going to be very difficult and we have to show up with our best."
BC is trying to make it back-to-back appearances in the Western Final with a win, while Calgary is out to prove they're better than their 6-12 regular season record.