Madrid Bravos name Rip Scherer as first HC in franchise history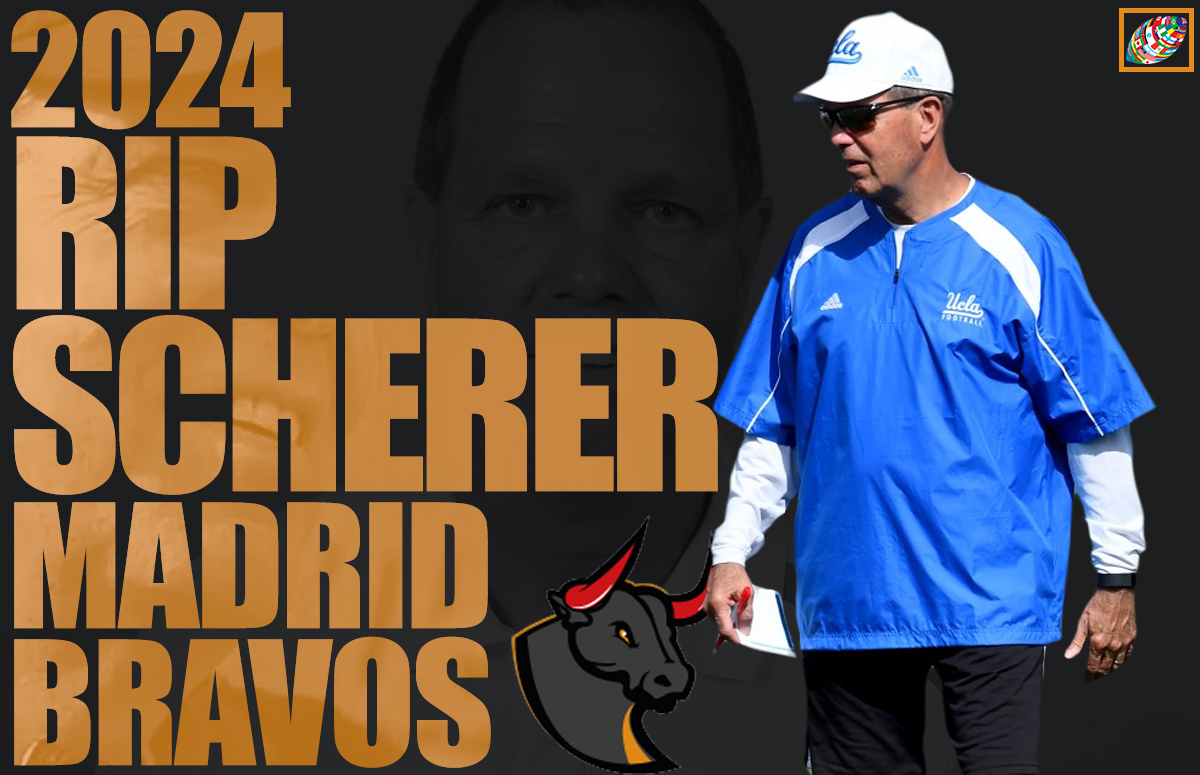 The Madrid Bravos have found the man to be their first head coach in franchise history, as on Wednesday the expansion European League of Football team announced the hiring of Rip Scherer.
At 71 years of age, Scherer brings an incredible football background to Madrid.  He has been in coaching for nearly 50 years, with stops at both the collegiate and NFL levels.  In 2023, he served as a senior advisor to University of Alabama at Birmingham head coach Trent Dilfer but is now heading to Europe for the first time.
Scherer has coached at three NFL teams, most recently with the Los Angeles Chargers, where he coached tight ends from 2018-2020.  He also was an assistant head coach of the Cleveland Browns from 2005-2008, as well as a quarterbacks coach and passing game coordinator with the Carolina Panthers from 2009-2010.
He has a much more extensive background coaching collegiately. His first big role came at Georgia Tech, where he was the offensive coordinator from 1980-1986.  After stints as the offensive coordinator at Alabama and Arizona, he became the head coach of James Madison University in 1991, here he led the Dukes to multiple appearances in the NCAA Division I-AA playoffs.  Scherer was then hired at the University of Memphis, where he served as the head coach from 1995-2000.  
Originally from Pittsburgh, Pennsylvania, Scherer played quarterback at the College of William & Mary in Williamsburg, Virginia.  He got into coaching immediately following the conclusion of his playing days in 1973, and has remained in football ever since, though this will be the first time he has coached outside of the United States.
Bravos general manager Jaime Martín Lostao said of the hiring,
"Since we started the conversations, he has made the project his own, understanding perfectly the challenges we face and our objectives. In addition, Rip brings a coaching staff that covers all our needs and will help us achieve great results."