PREDICTION TIME: CFL.CA WRITERS' 110TH GREY CUP PICKS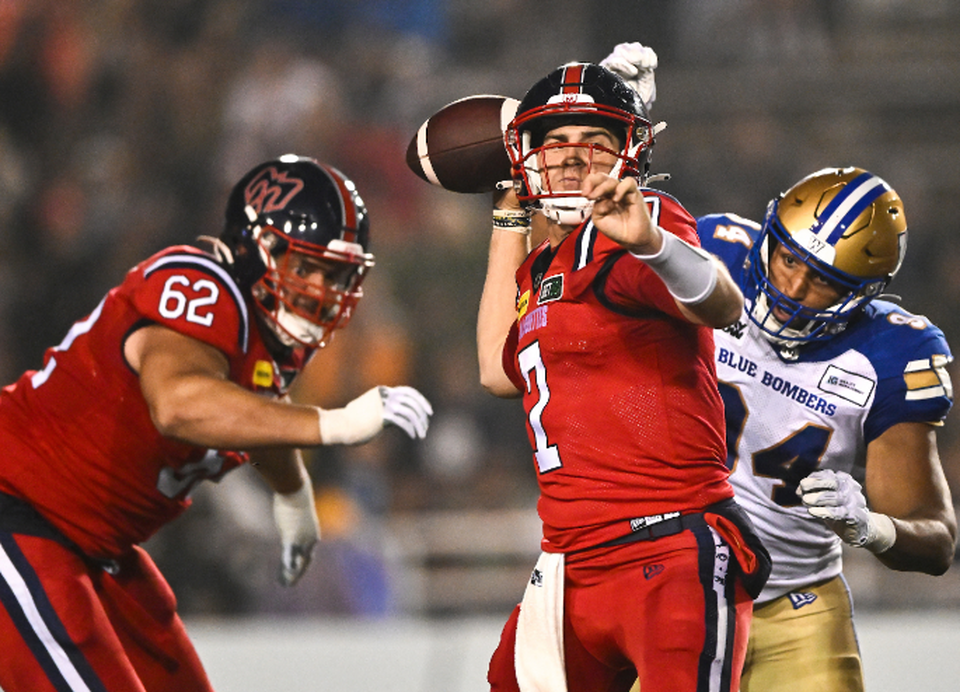 HAMILTON — The 110th Grey Cup is upon us, but in the tiny world of the CFL.ca writers' picks group, we already have a winner.
Jamie Nye's 61-24 record will be enough to make him the first place finisher for 2023. Kristina Costabile is right behind him at 60-25, but something interesting happened that brought this year's race to a close.
They both agree on who they think will win. Both picked the Montreal Alouettes to top the Winnipeg Blue Bombers on Sunday, Nov. 19.
Nye cited the Alouettes' health and their now seven-game win streak in his pick. After seeing firsthand in Toronto last week what the Alouettes did to the Argonauts, Costabile liked the support that the defence and special teams offered Cody Fajardo and the offence. She sees one more stunner in the Alouettes' arsenal.
The rest of the picks leave us in a very fitting season-ending cliffhanger. Enjoy.
110th GREY CUP
» Four storylines to watch in the 110th Grey Cup
» Welcome to the 110th Grey Cup: Trophy arrives in Hamilton
» Head to Head: Who has the edge in the 110th Grey Cup
WPG at MTL
It's a dynasty-in-the-making meeting a surprise team that's found its stride at the right time. The Blue Bombers bring the experience to this matchup, while the Alouettes roll in on that seven-game run. The Bombers took both of the regular season meetings they had with the Als this year, but as anyone around the Montreal outfit will tell you, they insist they aren't that team from their most recent meeting in Week 12. Injuries at key positions loom over the Bombers, with the status of Adam Bighill and Dalton Schoen up in the air.
That seems to have swayed some of the pick makers in the Alouettes' direction. We offer up the writers' final picks of the season in a dead heat.
PICK
Writers: 50-50 split.