Stuttgart Surge sign HC Jordan Neuman to long-term extension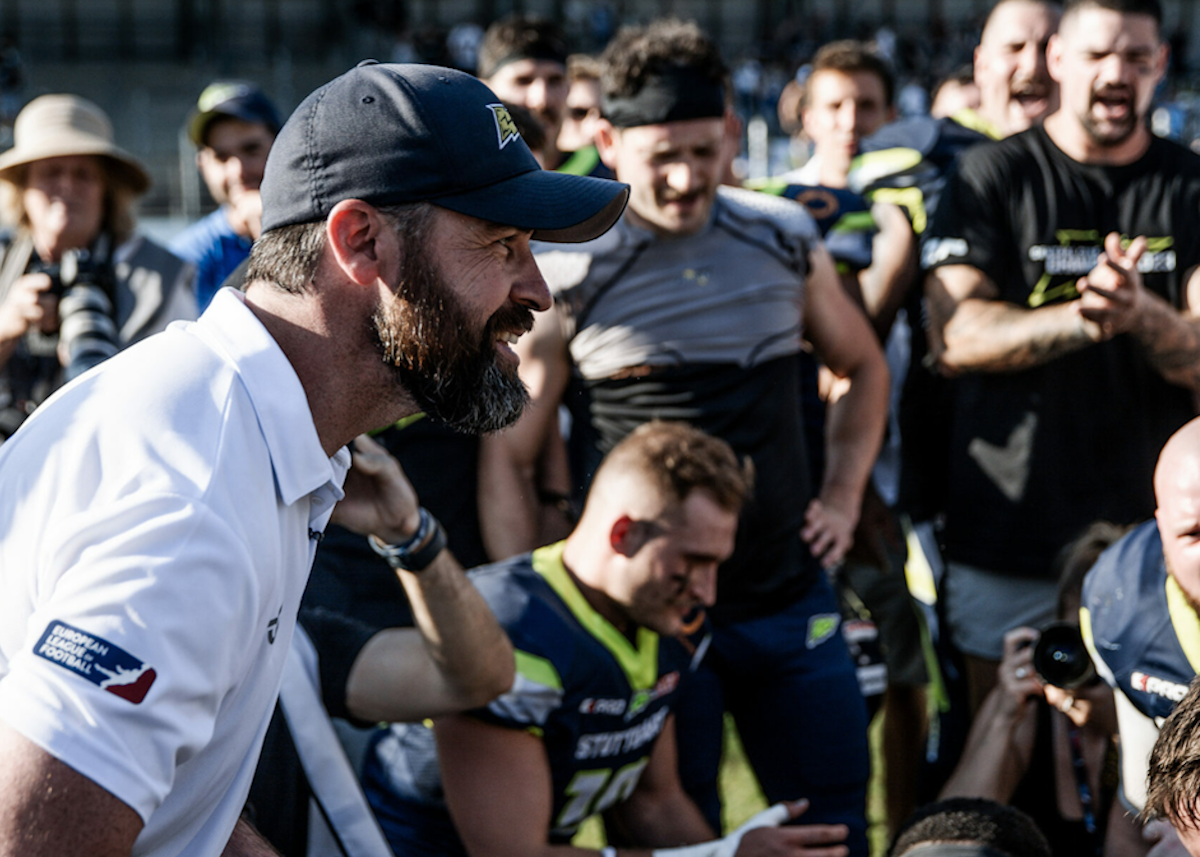 The Stuttgart Surge, 2023 runners up in the European League of Football, have secured their head coach for the foreseeable future, as they have announced that they have re-signed head coach Jordan Neuman to a long-term extension.
The 40-year-old Neuman, who was coming off a championship winning 2022 season with the Schwäbisch Hall Unicorns in the German Football League, joined the Surge before the 2023 season, and immediately worked wonders with the franchise.  Stuttgart had gone just 2-20 in their first two seasons in the league, but with Neuman leading the way, they finished 10-2 in the regular season.  Their success carried over into the playoffs, as they defeated the Wroclaw Panthers in the wild card round before upsetting the defending champion Vienna Vikings on the road in the semifinals.  Their dream season came to an end in the championship game, as they were defeated by the unstoppable Rhein Fire by a score of 53-34.  In any case, going from 0-12 in 2022 to a runner-up finish in 2023 is an incredible achievement and an indicator of an outstanding coaching job.
Before he landed in Stuttgart, the Fort Worth, Texas native built up an impressive resume playing and coaching in Europe.  He was the quarterback of the Unicorns from 2005-2008.  He then went into coaching, starting out as the offensive coordinator in Schwäbisch Hall before taking the same role with the Vienna Vikings (when they were in the Austrian Football League). 
After returning to the Unicorns, Neuman was named their head coach in 2016.  Under Neuman's leadership, the Unicorns won the German Bowl three times and the CEFL Bowl twice, and were arguably the best team in all of Europe until his departure.  In fact, from the time he took over in 2016 until German Bowl XLI in 2019, his team managed a winning streak of 50 consecutive games in the GFL (regular season and playoffs). This streak was longer than that of THW Kiel in the Handball Bundesliga (40 wins from 2011 to 2013) and FC Bayern München in the Football Bundesliga (19 wins in 2013 and 2014).
When Neuman left the Unicorns for the Surge, he brought many of his former players from Schwäbisch Hall with him.  This was a major reason for Stuttgart's remarkable turnaround in 2023, as many of their players had already played together for years.
The Surge have also announced that the majority of the rest of the assistant coaches will be returning as well, which will provide important continuity for the team going into next season.
There was no official word on how many years Neuman's new contract is for, but with it being described by the team as a "long-term deal", it is safe to say that Neuman will be around for multiple years.
Needless to say, Neuman has long-term plans:
"I'm very excited and thankful to set a long term deal with Stuttgart and continue to build off what we have done in year one. But along with me signing we will also return our coaching staff and I expect a large majority of our team to re-sign as well. This all speaks to continuity, which I feel is absolutely critical to long term success of a program. Now with so many quality people returning, it gives us an opportunity to compete and show that Stuttgart is one of the top spots in all of European Football!"