Top 5 Early ELF Stars you shouldn't forget
Time stops for no individual. The European League of Football may only be in its third year of existence but there are already players that do not receive the rose-tinted memories that other players do.
We all know that Madre London, Jakeb Sullivan, Kyle Kitchens, and many others made an instant impact as pioneers of the league. However, today is more about remembering the players who made the first steps of the league and created the foundations that are still being built today but don't get mentioned enough in the all-time greats of our young league.
Kolin Hill and Adedayo Odeleye – Berlin Thunder
In 2021, the Berlin Thunder had two players that would end up being on a USFL and an NFL roster, both on their defensive line. Kolin Hill now resides with the New Jersey Generals and Adedayo Odeleye with the Houston Texans respectively. In 2021, they combined for 16.5 sacks, 27 TFLs, 1 interception, 1 blocked kick, 7 forced fumbles and 79 tackles between them.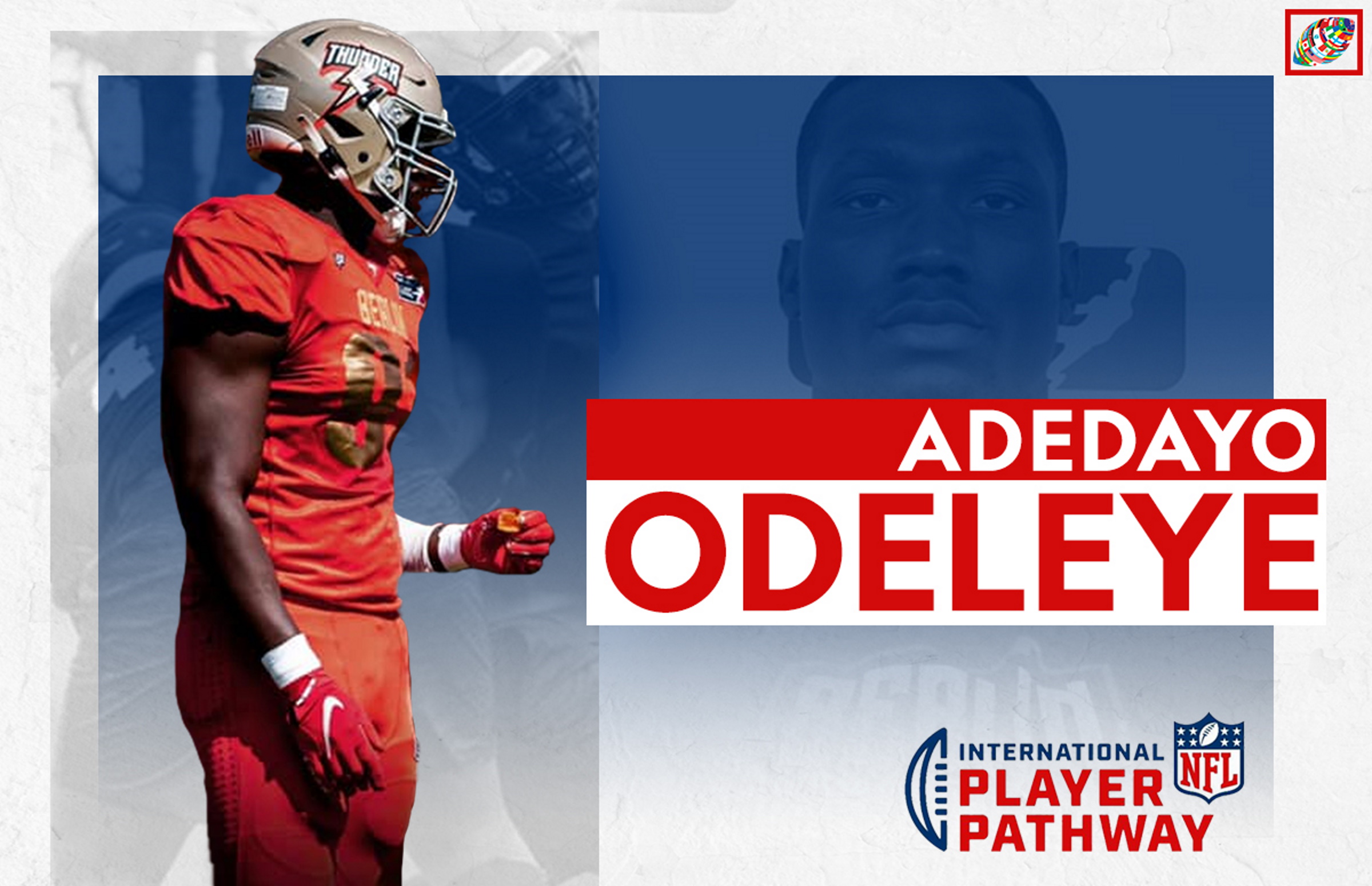 Oddly, neither has seen more praise, especially with Odeleye having a sack in the pre-season for Houston. It could be that Berlin didn't have a historically great defense, although their run game was 3rd in yardage allowed, their passing was 3rd in the most passing yards allowed. Giving them a slightly below-average defense overall and thus they aren't remembered as fondly as perhaps they should be.
Marcel Dabo – Stuttgart Surge
Marcel Dabo is more remembered because he was so good in a period when the Surge were not a contender for the championship. He has supreme athletic ability, which was abundantly evident in Stuttgart. As a rookie in 2021, Dabo won the Defensive Rookie of the Year, was an All-Star selection and was part of the NFL International Player Pathway program where he earned his place with the Indianapolis Colts. He is in his second year with the team and saw time on the field in the 2022 and 2023 pre-season games. The German safety is still only 23 years of age, giving him plenty of time to improve his skill and, hopefully, make it onto the 53-man roster in the coming seasons. He is currently on the practice squad as part of the IPP NFL rules.
Picture source (Doug McSchooler)
Jakub Mazan and Przemysław Banat – Wroclaw Panthers
In the 2021 season, the Panthers had one of the most underrated homegrown duos of all time. Jakub Mazan and Przemysław Banat both earned All-Star honors in the inaugural season. Mazan is a long-time stable of the game and is undoubtedly a European legend with the All-Star selection that just adding to his list of awards from his time with Gdynia Seahawks and Panthers. Banat is a multiple-time champion in Poland and the 2019 Polish Bowl MVP who gained the respect of the league with five games over 80 yards and multiple two-score games for the Panthers.
Together they were 2nd (Mazan) and 3rd (Banat) in the league in receiving yards and combined for 1,563 yards and 13 touchdowns. They complemented quarterback Lukas O'Connor excellently and were a contender for the title in the 2021 season with the team taking six total all-star selections. Overall, this team was stacked but with neither of these players in the league this season the pair haven't been mentioned as much as they should be.
In summary…
There are many others in this list that could be included, and I think it's very important to study the history of the league. The players in the early days built this league and without them, we wouldn't have any of it now. These players deserve all the recognition as underrated players that allowed it to flourish more. Until next time.