Top Exercises to Become a Better Quarterback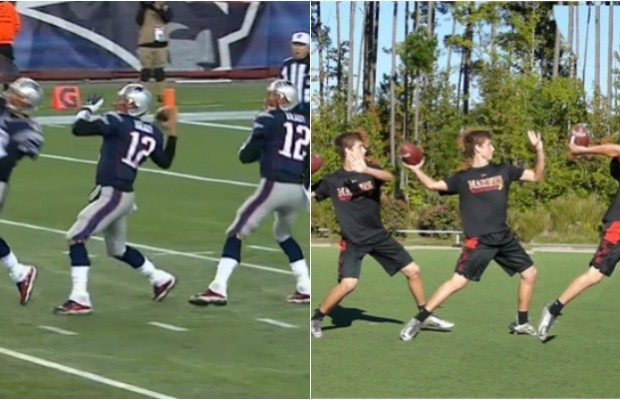 In football, the quarterback is the most important position on the field. You are the face of the team and expected to lead a group of guys to victory. Being a football player is hard work, being a leader is even harder. Being the player who touches the ball on every play, your preparation each week is crucial to getting a victory. Watching film and studying the playbook is just two of many tools you will need to succeed. In order to earn that starting quarterback role and keep it, fitness is going to play a large part.
Quarterbacks come in all shapes and sizes. You have your short quarterbacks who are usually fast and scramblers. You also have your big 6'4 and over QB's, who have larger frames and cannon arms. For each of these types of quarterbacks, the workout will vary. If you are a fast quarterback who likes to run, you will work on speed and strengthen your legs and lower body. If you are a big quarterback, you will most likely focus on upper body strength and arm strength. No matter what your size or style, there are some basic exercise routines for all quarterbacks to do to maintain peak physical condition.
Below are some quarterback specific strength training exercises. These techniques are a great addition to your current workout program. These exercises are designed to give you stronger, more accurate throws.
Single Arm Dumbbell Press
3×15 each arm.
This helps keep the body balanced. It also engages the core during a throwing motion.
Single Arm Dumbbell Row
3×15 each arm
When throwing the football, you are doing a push motion. This exercise is a pull motion that keeps the body equal.
Lunge Rotational Twist
2×8 each leg
This exercise will improve throwing motion. It also helps strengthen your legs, shoulders and torso.
Shoulder Rotation
2×15 each arm
This exercise will keep the shoulders strong and healthy.
These are just a few exercises you can focus on to build strength and improve performance. You can customize each workout for a certain body part. The focus should be on quality, not quantity. Proper form will translate to better results on the field.