Will the Seattle Seahawks bounce back from their NFL Munich defeat?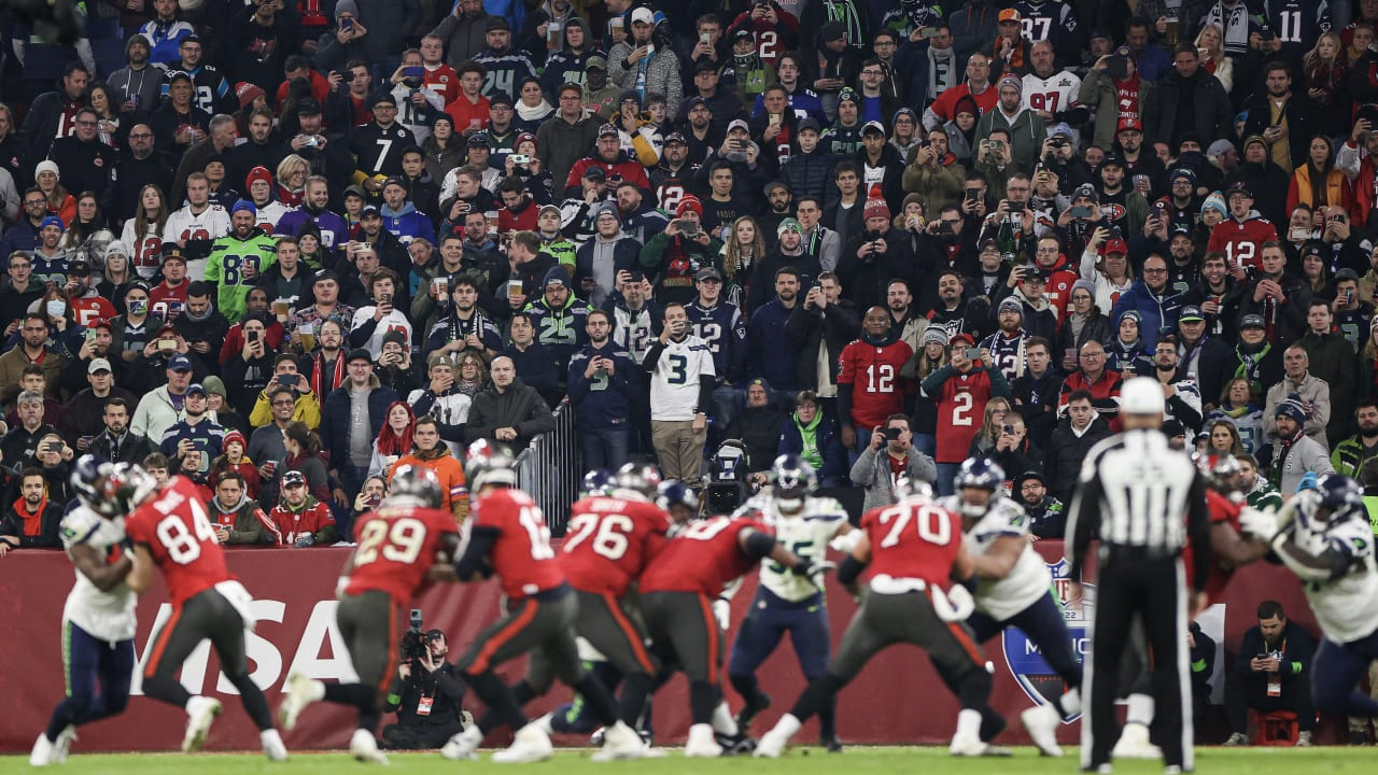 Breaking ground has always been the NFL's mantra and once again they captured the hearts of the European public as the Tampa Bay Buccaneers took on the Seattle Seahawks in Munich.
Whilst NFL matches taking place in London have been part of the regular season for over a decade, hosting matches in mainland Europe has long been mooted but finally came to fruition at the Allianz Arena.
The loyal fans in Munich were treated to a bumper fixture, as Tom Brady's Tampa Bay Buccaneers took on the ever-popular Seattle Seahawks.
In a fascinating encounter, it was the Buccaneers who prevailed, overcoming a spirited Seahawks showing but it does beg the question as to how the Seahawks will perform this season in the NFL.
Currently topping the NFC West table, the Seattle Seahawks have lacked consistency this term, with 6 wins and 4 defeats from their opening 10 games played.
Four consecutive wins prior to the Tampa Bay Buccaneers defeat had Seahawks fans dreaming of a playoff run in 2022/23 but they look to have their work cut out currently if they are to go all the way and win the Superbowl.
It has been 10 years since the Seahawks won their one and only Super Bowl title and whilst there have been plenty of promising campaigns since, they have all proved to be false dawns.
How far they can go this season remains to be seen, with plenty of high quality sides in with a shot of NFL glory but at +5000, the Seattle Seahawks look set to be very much in the mix.
The 10-game mark is often an excellent barometer as to how each side is shaping up in any NFL season and in this campaign, it has been all about the Buffalo Bills.
Possessing a winning mentality is often key for any side with Superbowl aspirations and the Buffalo Bills have looked the part so far this season.
How far they can go and how long they can sustain it remains to be seen but at +550, they are currently the favorites to clinch Superbowl glory in 2023, as per New York Bet.
In a similar vein, the Kansas City Chiefs look to also have the bit between their teeth this season and recent successes have certainly forged the growing interest in them.
At +600, the Kansas City Chiefs could be a very tough side to stop, having lost just two of their opening fixtures this season.
Elsewhere, the likes of the Philadelphia Eagles and the San Francisco 49ers have enjoyed strong starts to the season and they look to have Superbowl aspirations of their own.
At +700 and +1000 respectively, the Philadelphia Eagles and the San Francisco 49ers could well be in the mix for Superbowl honors come February 2023.