A Night at a Casino: So Much More than Gambling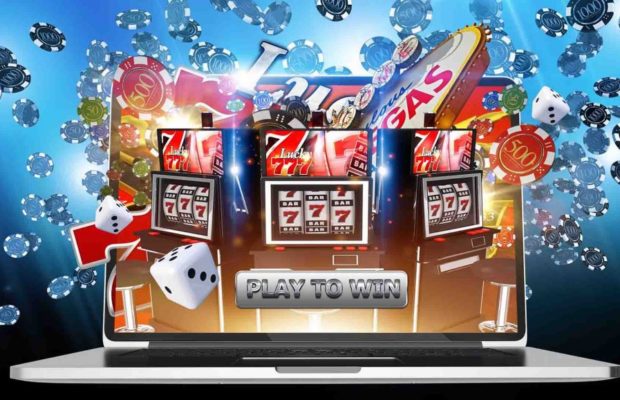 What is the first thing that comes to mind when you hear the word casino? It is a table for roulette surrounded by people waiting to see if the current player won? Is it the glamor of tuxedos and evening gowns people wear when they visit one? Is it perhaps an entertaining story like the one of the movie Ocean's 11? Or could it be a residency of a big pop star like Elton John or Britney?
Whether we got it right or whether you have completely different thoughts, there's no doubt that we all have specific associations when gambling parlors are mentioned. Sometimes they are shaped by our own experiences, other times by movies and television. 
But the diversity of them already shows the myriad of options one has if they decide to spend a night having fun in a dice joint. So what is it that you can do in a casino? Let's see in the next few lines. 
Gamble, to state the obvious 
We know we said that casinos are so much more than gambling, but we can't deny that it's the core part of the experience. After all, that is their sole purpose. Other entertaining activities are there just to double or even triple the fun. 
Roulette and Blackjack are among the oldest casino "residents". For decades, we could even say centuries, their popularity hasn't decreased. Players who want to win should, of course, know the rules and have a bit of luck on their side. 
Not in the mood to think too much about rules, but you want to enjoy the thrill and the adrenaline of a good game and the possibility of winning some cash? Slots are for you then. These machines are an unavoidable part of the casino floor for almost a century. Originally, they were meant to keep players busy as they wait for a free spot at some more serious games' table. But they have their fans who will go to casinos just to try their luck on the so-called one-armed bandit. 
And the list of games one can play goes on and on. But the Internet brought us online casinos which means that we do not have to go to a physical location anymore to play these games. Sometimes, one can even win more online. So, for many people, gambling is not the reason to travel to a gambling house. But activities from the next lines still are.  
Shop till you drop 
One of the most famous casino quotes says: Gambling is not about how well you play the games, it's really about how well you handle your money. And, well, there is another way to check your ability to do it when in casinos. If you don't play or you already earned enough playing, maybe it is time to spend it shopping. 
It might not be the first thing you think of when planning a visit to a casino, but the truth is, many of them have parts with stores or are located in a hotel that has shops. 
This can be a great activity if you are traveling as a part of a group or a couple that likes to gamble, but it's not your thing. These stores are usually filled with exclusive goods, amazing jewelry pieces, cigars, and other luxury items so they are also a perfect place to spend the small fortune your roulette skills put in your pocket. 
See and hear your favorite star 
The concert residencies we already mentioned in the beginning, are probably the thing most associated with the Las Vegas strip. After gambling of course. Ever since the time of Liberace in the 1940s, this concert tour performed only at one place, has been attracting attention, and has been a reason for people to visit casinos. Even if they have no desire to gamble. 
Residencies in Vegas were many, and reportedly Céline Dion's had the most successful one money-wise. Many other great music names had them too, including Britney Spears, Frank Sinatra, and CeeLo Green, to name a few. 
If you are thinking that you won't miss much if you catch your favorite artist on their classic concert tour rather than during the residency you are probably wrong. Residency shows are very special because of the magical locations like Planet Hollywood Resort & Casino that often inspire the whole performance. 
Enjoy a dining experience
Another trend that Las Vegas has probably set, but other casino hometowns are accepting as well, is the food experience. Many casinos have a dining buffet and the food options vary from fast food to dishes of the world's biggest chefs. 
So, if you do gamble, make sure you take a healthy break and head to a restaurant for a nourishing meal. And if you don't, a casino can be a great place to enjoy some fine dining you otherwise would not find close to home. 
Spa time  
As casinos are often attached to hotels, spas also fit there quite naturally. This is another great thing that you can do when you want to take a break from roulette. Or when you are in a casino just to keep your significant one company even if it is not your scene. 
Spa offers vary and it is pretty easy to find something suitable for everyone. Prices might be a bit higher, but if you are visiting gambling heaven like Vegas, it is possible to find cheaper options, if you do research, of course. 
In a nutshell
Most casinos will make sure they offer you a full experience that is much more than gambling. This is because they want you to enjoy yourself there even if you are not at a player's table, but they also want you to have a reason to experience it all even if you don't want to try your luck with dice.