Great Britain: Loughborough Students win BUCS Trophy Game
By Brad Duff
The Loughborough Students defeated the Portsmouth Destroyers 29-0 in the Division 1 BUCS Trophy game.
Loughborough showed their level instantly, with a big run from Niall Simpson and a Bailey Man completion to Henry Rowland setting them up inside the 6 yard line within the first few minutes. The Students forced their way to the goal line before James Marshall punched in the touchdown on a sneak.
Portsmouth's offense failed to get anything going throughout the game, bringing their punter out on nearly every drive.
Their defense however, provided issues for the Loughborough offensive unit; Bailey Man looked for Henry Rowland in the endzone and instead found Portsmouth defensive back Charlie Mossop in the endzone.
Mossop picked Man off again on Loughborough's next offensive drive. Destroyers' quarterback Nathan Harvey hit Ryan-Coker on a screen, followed by a good rush from Denzel White, putting Portsmouth in field goal range. Loughborough's special teams kept Portsmouth off the board, blocking their attempt.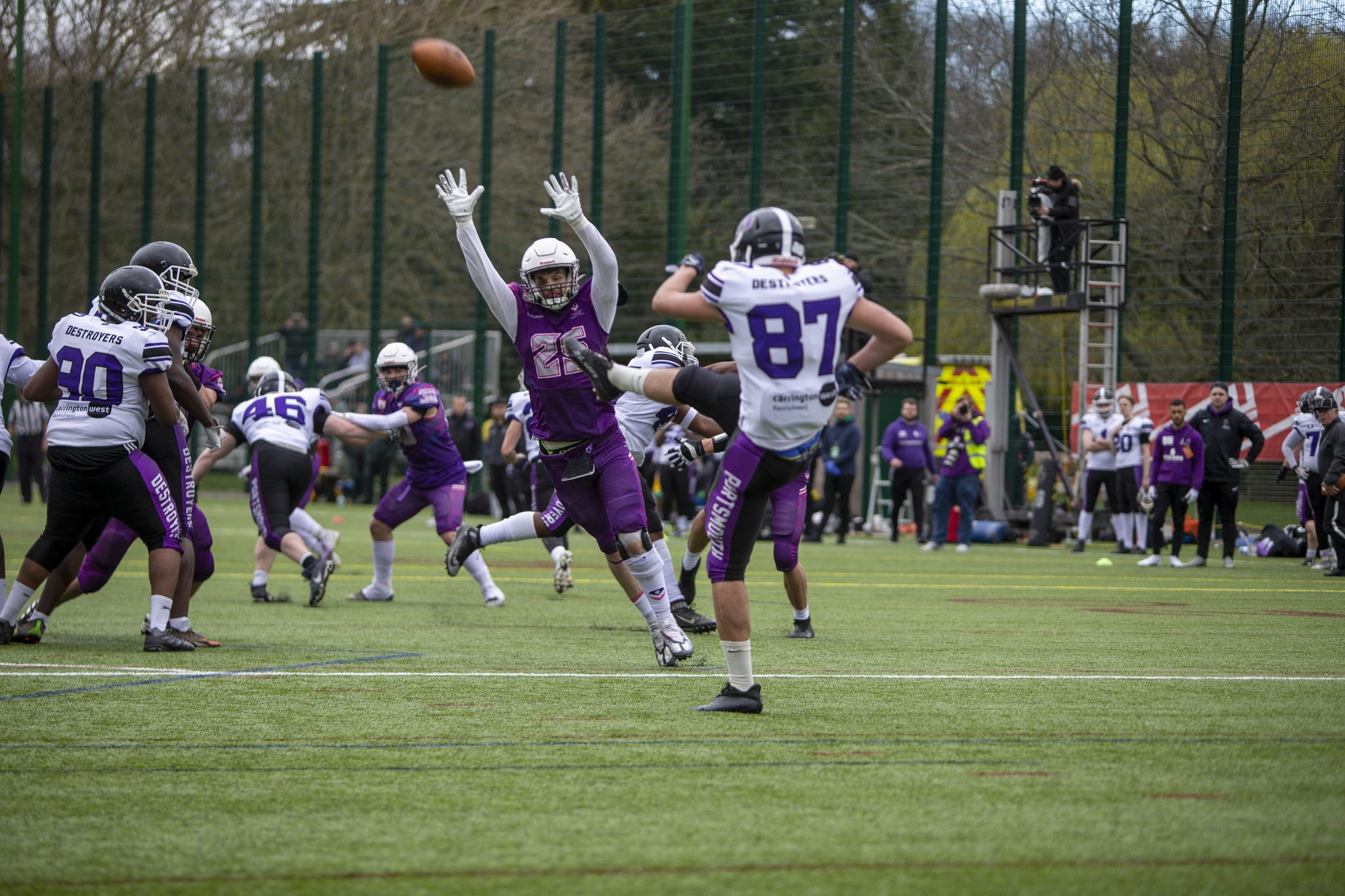 With the ball back in Loughborough's hands, two big runs from Lennox Owusu-Agyekum and a 13-yard completion over the middle of the field to Rowland took them into the redzone; Bailey man was able to top off the drive with a pass to Dean Gabriel-Ojo over the front pylon, making the score 14-0 after a successful PAT.
In the second half, Loughborough's offensive line showed their dominance, with their ever-rotating running back core consistently breaking into the Destroyers' secondary.
Wellington Tafireyi had some great runs that brought Loughborough within a few yards of the goal line, where they were able to top off the drive with another sneak from Marshall. The PAT was missed, making the score 20-0.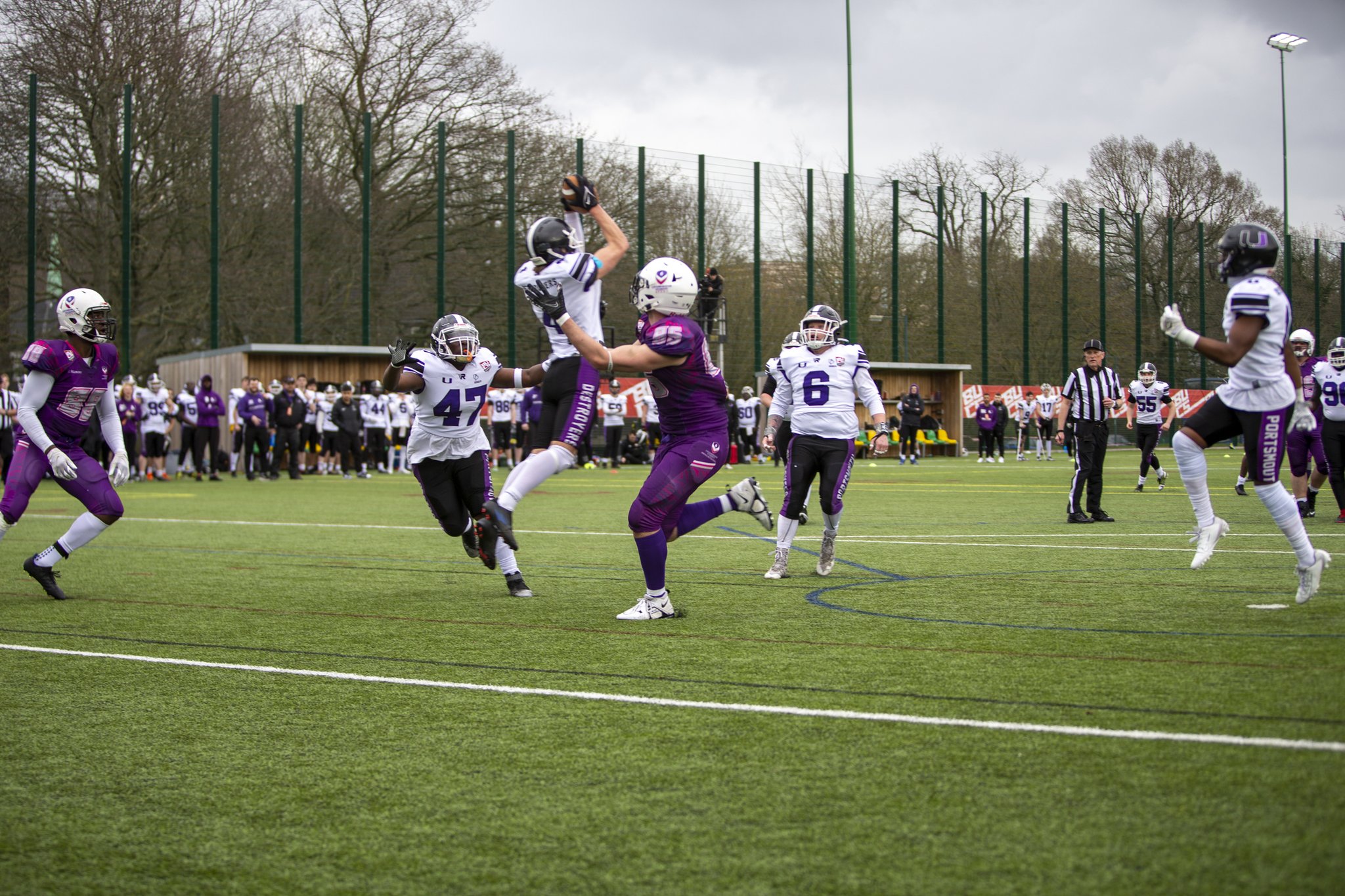 Portsmouth's offense continued to be ineffective throughout the second half, with multiple missed passes, tackles for loss and an interception to Josh Jackaman.
A Loughborough field goal put the nail in the coffin, making the score 23-0 in the final quarter.
Loughborough had the ball when the two-minute warning hit but showed no signs of slowing down. Backup quarterback Finley Hay made two completions over the middle to set up a third and final James Marshall TD as time expired.
Final score: 29-0
MVP: Niall Simpson