Paris Musketeers announce Stade Jean-Bouin as their home stadium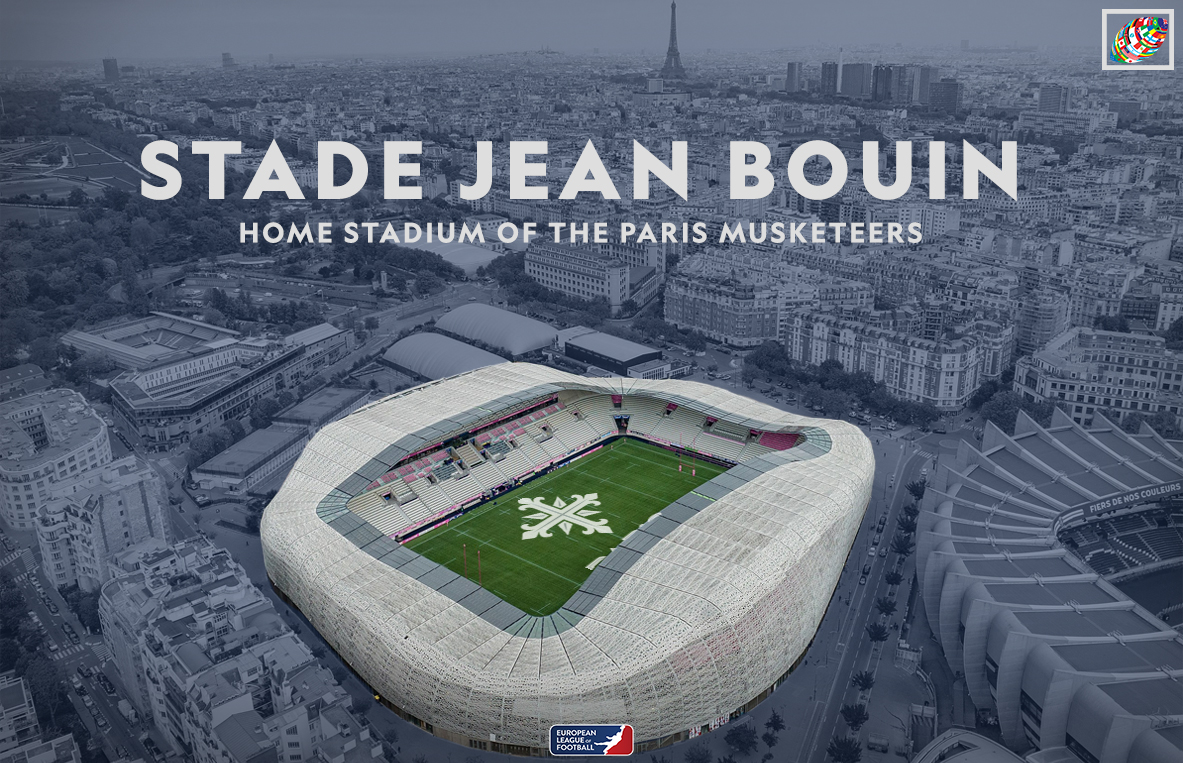 The Paris Musketeers have announced their home stadium ahead of their inaugural season in the European League of Football.  The first ELF team in France will hold their home games at Stade Jean-Bouin in Paris.
Based in the 16th arrondissement of Paris in the western part of the city, the stadium is located directly adjacent to Parc de Princes, the home of the Paris Saint-Germain soccer club, and across the street from Stade Roland Garros, home of the French Open tennis tournament.  With a capacity of nearly 20,000 fans, Stade Jean-Bouin is also home to FC Versailles and the Stade Français rugby club.  The stadium has hosted events in the Rugby Sevens Series, as well as the Women's Rugby World Cup. 
The Musketeers will play their first game at Stade Jean-Bouin on June 10th when they host the Stuttgart Surge in week 2.  The team will also welcome the Hamburg Sea Devils on July 1st, the Rhein Fire on July 16th, the Frankfurt Galaxy on July 23rd, and the Barcelona Dragons on August 26th.  Finally, they will host the Cologne Centurions on September 2nd in the last week of the regular season. 
General Manager Marc-Angelo Soumah expressed his excitement to introduce the Musketeers and American football in general to a large audience this summer. 
"We want to be the sport and cultural workshop that brings the best of the best of Paris together," he said.  "In the spirit of any workshop, we want to fearlessly and relentlessly seek the cutting edge of all the things that make this team a unique and beloved Parisian experience – Human Performance, High-Level Sport, Artistic Expression, Immersive Technology, and more."
Though the Musketeers are an expansion franchise, there could be a lot of success in store for the team in their inaugural season.  With access to a variety of talented French players, as well as the signings of star quarterback Zach Edwards and receiver Kyle Sweet, both of whom tore up the league last year with the Dragons, Paris should be primed to make some noise this season both at Stade Jean-Bouin and on the road.