LIVESTREAM: Japan: X League Wild card playoffs – Lixil Deers v. Tokyo Gas Creators, Nov. 4, 2p (6a CEST, 11p Nov. 3 ET)
The XLeague playoffs kick off this weekend with two wild card matchups.
The Lixil Deers slumped to a 2-4 record and find themselves in a do or die game against the 5-1 Tokyo Gas Creators, who topped the Battle 9 (Japan's second division). Meanwhile the Asahi Beer Silver Star also disappointed in 2018 in the XLeague finishing the regular season with a 2-4 record putting themselves in a similar predicament facing the All-Mitsubishi Lions.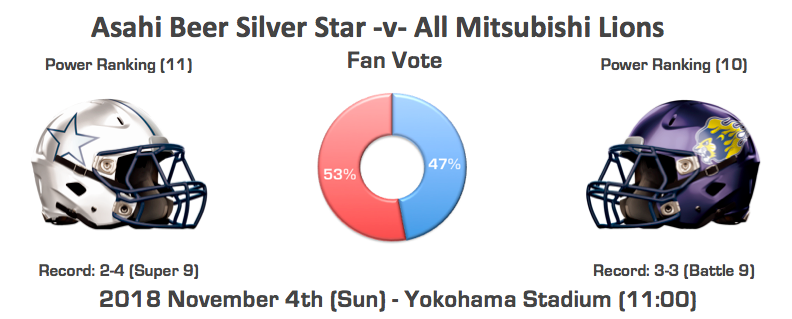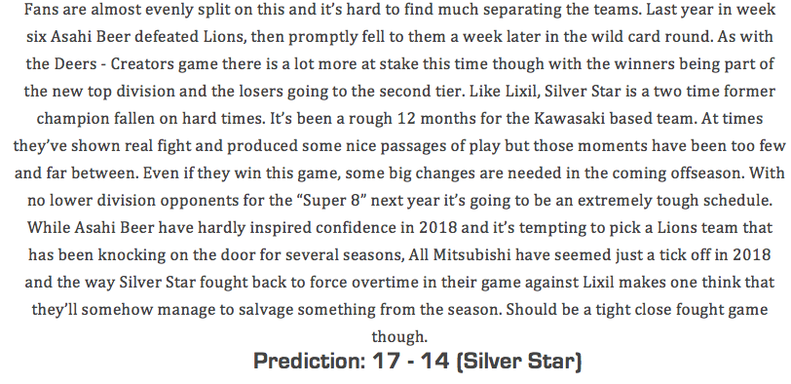 Watch live here. Lixil Deers v. Tokyo Gas Creators, Nov. 4, 2p (6a CEST, 11p Nov. 3 ET)