What NFL Teams could still use an International Pathway Program Player?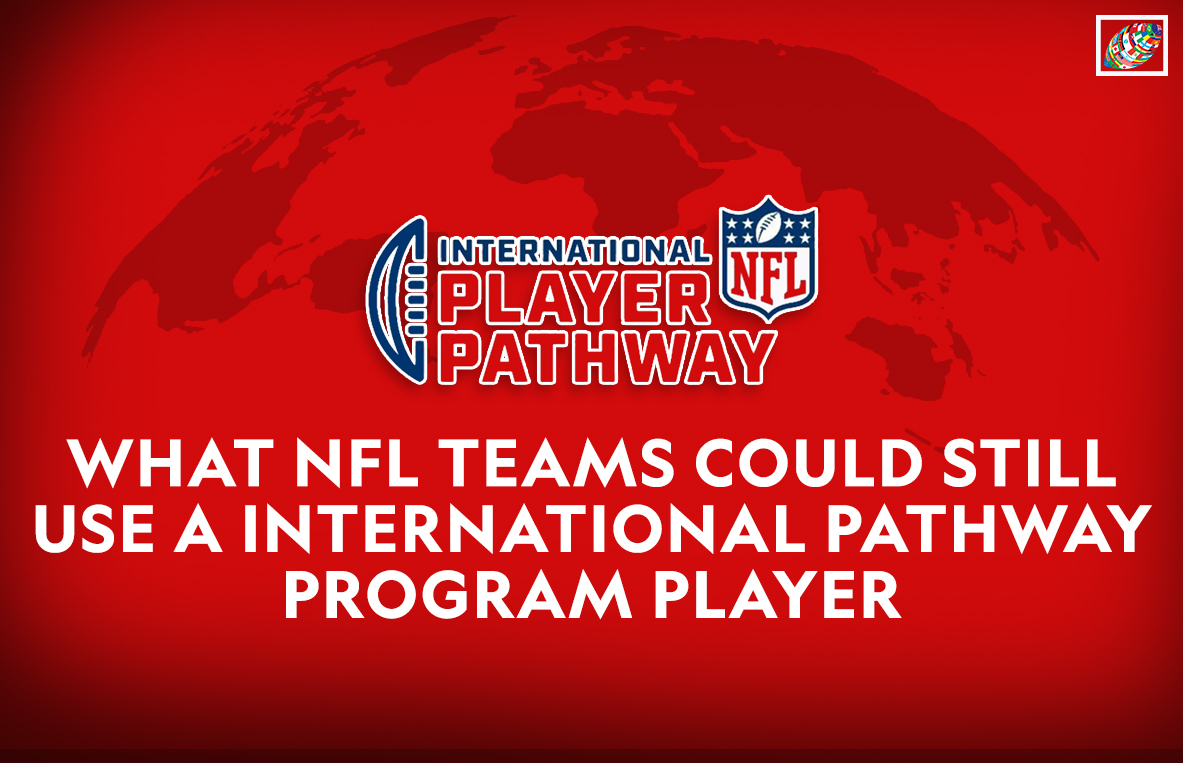 Yesterday the NFL dropped a huge announcement giving all 32 teams the option to add depth to their practice squad with the addition of an international player starting in 2024.
Last year the teams in the AFC West and NFC North each saw a new player from the NFL IPP Program. This led to several pre-season heroes such as LA Chargers CJ Okoye getting a sack in his first-ever football game. 
The year prior in 2022, only one division the AFC South collected an international player for each team, including European League of Football defensive rookie of the year Marcel Dabo.
In 2021 the NFC West was allocated four players from the program, as well as Chilean tight end Sammis Reyes who was signed as a free agent. However, Reyes recently retired, while former Seattle Seahawk Aaron Donkor has moved onto the XFL and is currently playing in the CFL.
NFL To Expand Practice Squads For All Teams To Include One International Player Starting In 2024 – https://t.co/lgOk358mOm

— American Football International (@AFIReview) September 13, 2023
With that being said the current NFL teams using a NFL IPP player exception on their practice squad are as follows:

NFL North:


Green Bay Packers: DL
Kenneth
Odumegwu
(Nigeria)
Minnesota Vikings: DL
Junior Aho
(France)
Detroit Lions: OL
Max Pircher
(Italy) traded to the Lions from the Rams this off-season
Chicago Bears: OL
Roy Mbaeteka
(Nigeria)
AFC West:
Kansas City Chiefs: OL
Chukwuebuka Godrick
(Nigeria)
Los Angeles Chargers: DL
CJ Dillon
(Nigeria)
Las Vegas Raiders: DL
David Ebuka Agoha
(Nigeria)
Denver Broncos: DL
Haggai Chisom Ndubuisi
(Nigeria)
AFC South:
Jacksonville Jaguars: DB
Ayo Oyelola
(UK)
Tennessee Titans: TE
Thomas Odukoya
(Netherlands)
Indianapolis Colts: DB
Marcel Dabo
(Germany)
Houston Texans: DL
Adedayo Odeleye
(UK)
NFC West:
Arizona Cardinals: TE
Bernhard Seikovits
(Austria)
San Francisco 49ers: OL
Alfredo Gutiérrez
(Mexico)
— American Football International (@AFIReview) September 13, 2023
Assuming all of these players return for the 2024 season, that would mean 14 of the leagues 32 teams have their international player set, leaving 18 teams searching the globe literally for another player to add to their bigger than ever practice squad.

The entire AFC North, AFC East, NFC East, NFC South, along with the Seattle Seahawks, and the Los Angeles Rams will all be contacting NFL International scouts such as Mark Dulgerian to see if they can start to add international players will high athletic potential and the right attitude for the NFL.
— American Football International (@AFIReview) September 13, 2023
In an interview earlier this year, NFL IPP Europe Scout Mark Dulgerian commented on his current search for next year's class including an European tour where he'll be hosting several athletes across the continent on an invite-only workout.
"This is really a pre-qualifier tour. It's a way for me to get eyes on guys before the combine in October. We will be verifying measurables and just watching them move around. It's a lot like what we would do in the states, where NFL scouts would go to watch a college practice or game. It's really checking off boxes and verifying what we've seen on film. I also want to meet with these players and coaches and build the connection between overseas leagues and the IPP."